mytest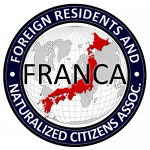 UPDATES ON TWITTER: arudoudebito
Hi Blog. I got this email on October 5, 2009 from a reader who asks if Driver License schools are requiring three items of proof of valid visas from NJ before letting them take their driver's ed classes?   I said this is the first I've heard.  Anyone else out there hearing that?  Anyone even heard of the document called a "Kisai Jikou Shoumeisho".  Read on:  Arudou Debito in Sapporo
UPDATE:  Passport checks also happening at Postal Savings too.
============================
XY writes:
Hi there Debito, I live in Aichi Prefecture and am married to a Japanese man. Recently we decided that I should get my Japanese drivers license as I have a 1 year old and live in an inaka, etc, etc. My [North American] license had expired some years ago so there was no switching (shoot). Rather than hyperventilating or having ill-timed road rage at the Police testing centre, we decided that I should go to driving school, even though they charge a small fortune (IMHO).
While I speak passable Japanese, the thought of sitting down in a typical classroom and being bewildered by kanji and terms that I know I'm not going to be familiar with really had me anxious so I was delighted when I heard about [a private driving school's] new English program. Same as the Japanese program, except all lessons in English, books in English etc. Of course it was more expensive, but only about 2man more.
As I understand it, for a Japanese national, only a copy of your juminhyo is required to register for driving school. Under the new English program, NJ are required to submit THREE separate forms of identification. Your Alien registration card, your passport and a "Kisai Jikou Shoumeisho". Now, I can understand one form of ID, with your address, etc on it, but three? The only thing I can figure is that they are triple checking that your visa is not expired, or that all three forms of ID have the same name and contact info. I dunno. As for the Kisai Jikou Shoumeisho, this is the first time I've even heard of this thing, same for my hubby, and in-laws. My father in law was so curious to see what it was that he drove me to City Hall himself so that he could look at it.
I guess my question for you is: Is this legal? Do I HAVE to submit this much ID? To register for a driving course? Are they somehow in co- hoots with the government to check for visa overstays? Have I been watching too many conspiracy movies? Sincerely, XY.
==========================
I replied:
On Tue, Oct 6, 2009 at 7:52 AM, Arudou Debito wrote:

Hi XY. Thanks for this. First I've heard of it too. Ask them why they're asking for information only Immigration is entitled to, and where it says in writing (a GOJ directive?) that this is required. Get a copy of that if possible, and send it to me. I will anonymize and blog, to see if it's helping elsewhere. Thanks! Debito
==========================
XY replied:
Hi there,  I'll do my best. I don't go back until next week and at least I'll be going alone as whenever I ask questions like this with my husband around, he just wants me to, well for lack of a better term "shut up and give them the info, stop asking so many questions, this is Japan, it is different". I'm seriously curious if this is some sort of trade off with the immigration office – let them run an English course, but triple check visa status of NJ. As we have a large population of NJ in Aichi due to the car manufacturing AND the fact that pretty much ALL of them have lost their jobs due to the economic downturn… just too many coincidences. Or maybe they're just triple covering their behind. Either way, I`ll ask away next week. Thanks for the mail, XY
ends