mytest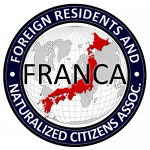 UPDATES ON TWITTER: arudoudebito
DEBITO.ORG PODCASTS now on iTunes, subscribe free
Hi Blog. Since this past week's theme seems to be on NJ employment issues, here we have an article (which I can't find in any original Japanese on the Mainichi site, have a look yourself) talking about how some Japanese companies are going to add more NJ to their staff!  By up to 50%!  My my, we've heard that before.  Not just recently in the Asahi last April (where respondents who had been through the hiring process recently smelled tripe and onions; as did the Yomiuri April 2009).  We heard this tune back in the Bubble Years too (one of the reasons why people like me came here in the late 1980s).  We were made promises that simply were not kept.  Remains to be seen, then as now.  Just saying it will happen don't make it so.  Feels to me like somebody's talking up the Japanese job market.
And even if they do hire as many as they say, will they have the smarts to offer them job conditions that will keep them on board?  Or will they fall back into the hackneyed practice of assuming that job applicants should just feel grateful for the honor to work for a Japanese company?  Hah.  I think people are more informed than that nowadays.
Opinions?  Arudou Debito in Sapporo
///////////////////////////////////////////////
Japanese firms to boost hiring of foreigners by up to 50%
(Mainichi Japan) July 6, 2010, courtesy of JK.
http://mdn.mainichi.jp/mdnnews/business/news/20100706p2g00m0bu057000c.html
TOKYO (Kyodo) — Major Japanese firms are planning to boost hiring of foreign nationals by up to 50 percent of their new recruits in fiscal 2011, officials of the companies said Tuesday.
Fast Retailing Co., the operator of the popular Uniqlo casual clothing chain, major convenience store chain Lawson Inc. and Rakuten Inc., which operates the largest Internet mall in Japan, are planning to recruit foreigners mainly from Asian countries including China, Taiwan and Malaysia, according to the officials.
As they are expanding global operations especially in emerging markets in Asia amid shrinking domestic sales, the three companies are accelerating operations to hire Asian graduates in their home countries and those studying at Japanese universities.
The firms hope to promote them to company executives in the future to lead their operations in the Asian markets, the officials said.
Fast Retailing said it is planning to hire about 300 foreigners, which accounts for about 50 percent of its planned new recruits for the year starting in April next year.
The company hopes to hire people who can work on its plan to open more shops in China and those who can serve as shop managers in Malaysia and Taiwan, where it plans to open its first outlets.
President Tadashi Yanai said it will further increase the hiring rate of foreign employees in fiscal 2012, with a plan for up to two-thirds of 1,000 planned new recruits to be foreigners.
Lawson is boosting recruitment of foreign students graduating from Japanese universities. It will continue hiring about 20-30 percent of its new recruits from such students from Asian countries, it said. It has already hired 66 foreign graduates in three years from fiscal 2008, which account for 20 percent of all the new recruits.
Rakuten said it will hire 150 foreigners among 600 new recruits it plans to employ in fiscal 2011.
It has agreed with China's top Internet search engine Baidu Inc. to form a joint venture to launch an online mall in China in the second half of this year and hopes to utilize Chinese engineers to come up with services attracting customers in the Chinese market.
Other than the three companies, Panasonic Corp. has also been boosting its employment of foreigners. In fiscal 2011, it plans to increase the number of such employees to 1,100, up by 50 percent from the previous year, the company said, adding that the figure will account for 80 percent of the whole recruitment for the year.
ENDS