mytest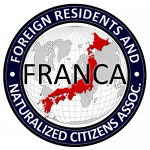 UPDATES ON TWITTER: arudoudebito
DEBITO.ORG PODCASTS on iTunes, subscribe free
Hi Blog.  Here's a letter from cyberspace on another potentially offensive marketing campaign portraying African features as black-bread Afros to sell food.
No doubt we'll get the defenders of this sort of marketing, e.g. "Japan has so few black people it has no sensitivity to this sort of thing", "it's not racist, at least not intentionally", "lighten up guys, and stop foisting your cultural values on the Japanese", or "it's a Japanese character, not a real black character, so it's not a problem".  Any other naysaying?  Oh wait, yeah, "you just don't get Japan".  Anyway, check this out.  Arudou Debito
///////////////////////////////////////////
November 20, 2010:
Hi Debito, My name is XY, Founder and Director of [….] a marketing consultancy in [Japan] that researches Japanese consumer behavior on behalf of our international clients like Coca-Cola, VISA credit cards etc. As such, I often peruse the shelves of convenience stores to see what the latest trends are. I was shocked to find in my local Mini-Stop the all-new campaign for ブラックメロンパン, a bread that parodies a black man's afro on the package. This is no small thing. Mini-Stop is a very large and growing combini chain and this is a signature campaign prominently advertised and displayed on their shelves.
I read your JT articles often and appreciate all of them. I figured you are the man to bring light to this latest scandal. I also read your article on the McDonald's campaign and agree wholeheartedly… however this Mini-Stop campaign is just so much more overt and insensitive… even more so than the EMobile monkey monstrosity.
I have attached a couple photos below (click to expand in browser):
Best Regards, XY.
ENDS