Posted by Dr. ARUDOU, Debito on March 18th, 2012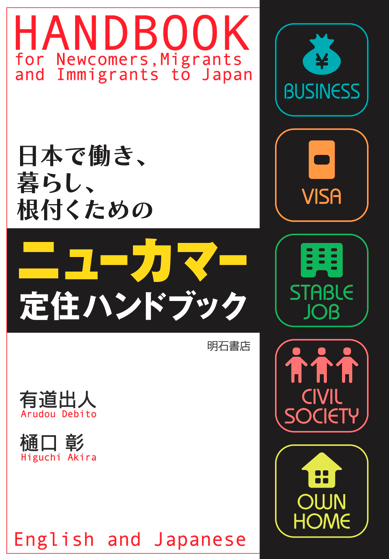 UPDATES ON TWITTER: arudoudebito
DEBITO.ORG PODCASTS on iTunes, subscribe free
Hi Blog. I was going to write on something else today, but I got this letter as a post comment this morning. It's considered and considerate — usually letters on this topic are nasty flames, criticizing me personally for ever doing what Debito.org has been doing for (as of next month) fifteen years now. And it's also a useful exercise to think about why we do the things that we do.
I won't answer it, for now. I'll open it up for discussion here on Debito.org and see how other people think. Thanks for writing in, Eric. Arudou Debito
//////////////////////////////////
Eric C
Submitted on 2012/03/18
Debito:
Thank you on behalf of all NJ who have lived in Japan or are living in Japan. You are doing brilliant work. I agree with almost everything you say and do and I am in awe of your energy, perseverance and spirit.
However, the more I read your site and columns and learn about your story, the more I find myself wondering why you keep trying. I lived in Japan for years and I did what you did, but on a lesser scale: I fought discrimination, xenophobia and racism as hard as I could. I like to think I gave as good as I got, if not better. I caused a fair bit of hell at my local kuyakusho, at immigration, with the police and with various random racist folks. That's not to say I went around with a chip on my shoulder: I had a lot of Japanese friends, spoke the language well and really tried to fit in. But, finally, I decided to leave Japan and I don't regret it. Not for a second. Every day I'm out of there, I give thanks that I had the balls and foresight to leave.
My question to you is why do you keep trying? I don't want to be negative, but I think even you have to admit that Japan and the Japanese are not really going to change. Not in any meaningful way. They are xenophobic to the core, perhaps even genetically so. The society is feudal, with only the flimsiest veneer of legality. There is no real law – power and connections are all that matter. Japan reached a highpoint of openness and internationalization in the early 90s, and it's been rapidly closing and going backwards since then. As the country stagnates and gets poorer, it's going to become less and less welcoming to foreigners. I mean, the mayors of the three main cities in Japan are all nationalists and, most likely, racists.
Frankly, I don't even think it's worth trying to change Japan. They're not worth it. Let them go their own miserable way to stagnation and backwardness. Let the world pass them by. Japan is like a stubborn old geezer in your neighborhood who does something offensive (letting his dog bark all night, for instance). You know that arguing with him is a waste of time. The only sensible thing to do is move away. Fuck him, to be direct about it.
You've fought the good fight, Debito, and a lot of gaijin owe you a huge debt of gratitude. But, for your own peace of mind, why not let someone else take up the burden? Or, better yet, wouldn't it be best for all NJ to simply pack up and leave and let the Japanese do whatever it is they want to do? Let them sing the kimigayo morning, noon and night. Let them teach English so poorly that no one can speak it. Let them lobotomize their kids in the name of educating them. Let them claim that their actions in WWII were one vast charitable mission to spread peace and love throughout the world. Let them sink slowly into the swamp of their own bloody minded ignorance.
It's not our job to "fix" their society. It's not our job to educate them about how the world really works. It's not our job to try to bring them into the modern world.
Sorry, this is a bit of a downer of a post, but anyone who knows Japan as well as you know it must surely realize that the defining characteristic of modern Japan is the inability to change. They're so stubborn that if you ask them to change, they'll consciously avoid changing just to spite you. I mean, why do you think they keep whaling and dolphin killing when it requires vast government support to keep doing it? They do it precisely because the world tells them to stop.
I say, leave them to it and live your own life.
ENDS
UPDATE:  The author has offered more lengthy and elaborate comments below here and here.  You might want to read them first before going on to everyone else's.