Posted by Dr. ARUDOU, Debito on March 27th, 2012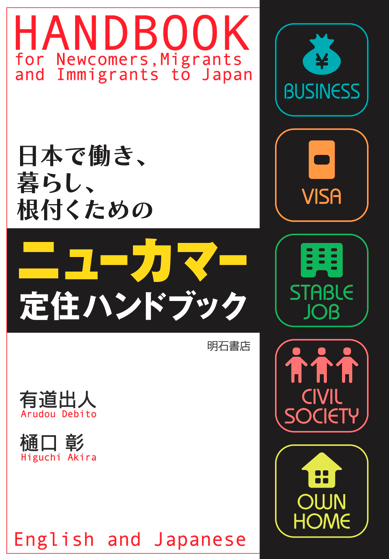 UPDATES ON TWITTER: arudoudebito
DEBITO.ORG PODCASTS on iTunes, subscribe free
Hi Blog. In an important decision regarding how Japanese nationality is granted, the Tokyo District Court ruled constitutional on March 23, 2012, that if a person with Japanese blood is born overseas and has another nationality, and if the parents have not registered the child with Japanese authorities within three months of birth, Japanese nationality will be denied.
This fruity ruling is in contrast to the Supreme Court's June 2008 landmark ruling regarding Japanese-Filipina plaintiffs in a similar situation, where their Japanese nationality would be recognized despite similar bureaucratic registry snafus (as in, Japanese paternity not being recognized within a certain time frame, and if the child was born out of wedlock). That ruling was justified in part by the judges candidly admitting that lack of Japanese nationality would mean clear and present discrimination in Japan towards these people.  (In a related note, the GOJ months later declared a "false paternity" panic, and declared countermeasures were necessary; wheels turn slowly within the Japanese judiciary — perhaps this ruling is a countermeasure to keep the Half riffraff out.)
The possibility of discrimination seemed to make no difference in this ruling, as paternity and wedlock don't seem to be an issue.  Place of birth is, meaning this ruling erodes the primacy of Japan's jus sanguinis (citizenship by blood) conceits in favor somehow of jus soli (citizenship by birthplace).
Granted, Japanese judges are a fruity lot, and District Court rulings are often overturned for their fruitiness (see the McGowan Case, where an African-American plaintiff was refused entry to an eyeglass store by a manager who expressly disliked black people, and the judge said it was unclear that refusal was due to him being black; and the Oita Zainichi Chinese Welfare Case, which tried to rule that foreigners were not eligible for social welfare, despite it being made legal by the Japanese Diet since 1981! — see here also under item six). Let's hope there is an appeal and this gets taken before a less fruity court. Arudou Debito
////////////////////////////////////////////////
Court rules nationality law on foreign country-born children legal
Asahi Shimbun March 25, 2012, courtesy of JK
http://ajw.asahi.com/article/behind_news/social_affairs/AJ201203250003
A Tokyo court ruled as constitutional March 23 a clause in the nationality law which stipulates that children of Japanese nationals born overseas who have acquired foreign nationality cannot get a Japanese passport unless their parents take steps to obtain nationality within three months of birth.
The district court was ruling in a lawsuit filed against the Japanese government by 27 Philippine nationals who were fathered by Japanese between 1986 and 2007.
They were unable to gain Japanese nationality because their parents were unaware of the requirements in the nationality law.
The clause on stating intentions within three months of birth was added to Article 12 of the revised nationality law in 1985.
The decision was the first concerning the law's clause, according to the Justice Ministry.
The plaintiffs argued that the stipulation was discriminatory because it amounted to reserving nationality based on birthplace, thereby going against the spirit of Article 14 of Japan's Constitution, which guarantees equality for all.
In the ruling, Presiding Judge Makoto Jozuka explained the legislative purpose of the clause was to prevent individuals from holding dual nationality without a legitimate reason to claim Japanese nationality.
However, the court granted the request of one plaintiff on grounds that the individual had taken steps to acquire Japanese nationality.
One of the plaintiffs, Hiroko Ishiyama, 21, broke down in tears at a news conference after the ruling.
"My father is Japanese," she said. "I have the right to become Japanese."
She said her father did not know of the provision in the nationality law and missed the three-month deadline to file for Japanese nationality by one week.
Her younger sister has Japanese citizenship, as her parents filed the request within the prescribed period.
"I want to work and live in Japan," Ishiyama said. "If there is a chance to acquire Japanese nationality, even if it is 1 percent, I want to get it."
ENDS
////////////////////////////////////////////////
国籍確認訴訟:国籍法12条「合憲」 外国生まれ、留保3カ月以内に--東京地裁初判断
毎日新聞 2012年3月24日 東京朝刊
http://mainichi.jp/select/jiken/news/20120324ddm041040084000c.html
外国で生まれ、外国籍と日本国籍を持つ子供が3カ月以内に日本国籍留保の意思表示をしないと日本国籍を喪失すると定めた国籍法12条は憲法に違反するとしてフィリピン生まれの男女27人が国に日本国籍の確認を求めた訴訟の判決で、東京地裁(定塚誠裁判長)は23日、「立法目的は合理的で違憲とは言えない」として合憲判断を示した。その上で26人の請求を棄却した。同12条に対する憲法判断は初めて。(3面に「質問なるほドリ」)
原告はいずれも日本人父とフィリピン人母の間の嫡出子で4~25歳。国籍が確認された1人は日本在住の21歳の男性で、国籍喪失後、再取得の届け出をした事情が考慮された。
判決は同12条の立法目的を「形骸化した国籍との重国籍を防止することにある」と指摘。日本と結びつきの薄い人に国籍が与えられると、国内法で定められている義務や権利の実効性が確保されなかったり、外交上の保護権を巡り国際的摩擦が生じる恐れがあり、立法目的は合理的と判断した。
原告は国内出生者との不公平を主張したが、定塚裁判長は「出生地に国との結びつきを見いだすことは、不合理ではない」とした。
また原告は、08年の国籍法改正で未婚の日本人父と外国人母との子は、父親の認知があれば20歳まで、「出生から3カ月」などの期限にかかわらず国籍取得が可能になった規定と比べて不均衡と主張した。だが、判決は「認知の時期を制限していない以上、非嫡出子の国籍取得時期を制限しないのは当然」と述べ、不合理な差別はないと判断した。【野口由紀】
////////////////////////////////////////////////
判決後、記者会見で涙を流すヒロコ・イシヤマさん(左端)。左から2人目は父親の石山博美さん=東京・霞が関の司法記者クラブで2012年3月23日、竹内幹撮影
国籍法12条を合憲とした東京地裁のフィリピン人の日本国籍確認訴訟で、原告2人と日本人の父親たちが判決後の23日午後、東京・霞が関の司法記者クラブで記者会見した。
原告の一人でマニラ在住のヒロコ・イシヤマさん(21)は判決日に合わせて父親の石山博美さん(73)と来日した。石山さんは長女のヒロコさんの出生時に規定を知らず国籍留保の届け出をしなかったが、次女は届け出をしたため姉妹で国籍が違う。ヒロコさんは「父を責めることはできない。私の父は日本人なのに、どうして私には国籍が認められないのか」と涙を流した。
同法では国籍を喪失した人も、20歳未満であれば「日本に住所を有する」という条件で再取得できるが、ヒロコさんは「フィリピンで通う学校を長期間休み、日本で生活するのは無理だった」とハードルの高さを指摘した。
日本国籍確認の判決を受けたマニラ出身のマサミ・ツネタさん(21)も「27人で闘ってきたのにみんなで勝てずに残念」と肩を落とした。【野口由紀】
毎日新聞 2012年3月23日 20時56分(最終更新 3月23日 21時00分)
////////////////////////////////////////////////
質問なるほドリ:外国生まれの日本人の国籍は?=回答・伊藤一郎
 <NEWS NAVIGATOR>
http://mainichi.jp/select/wadai/naruhodori/news/20120324ddm003070121000c.html
 ◇紛争避け重国籍排除 22歳までに選択、外国では例外も
なるほドリ 父親が日本人なのに外国で生まれて3カ月以内に届けないと日本国籍を失うという規定を巡る判決があったけど、なぜそんな規定があるの?
記者 日本と外国の国籍を両方同時に持つことを「重国籍」といいます。生地の外国で生活し、日本に戻るつもりもないのに日本国籍を持っていても意味がないですよね。そうした形だけの日本国籍を持っている人を増やさないようにすることが規定の目的の一つとされます。また、重国籍は、さまざまな弊害を起こす恐れがあるため、そうした人を増やしたくないという考え方もあるようです。
Q 重国籍だとどんな弊害があるの?
A 例えば国家間の紛争を招く恐れがあるとされます。重国籍者が一方の国で迫害を受けた際、もう一方の国が保護に乗り出そうとすれば国同士の争いに発展しかねないという指摘があります。また重国籍者が二つの国に異なる名前を登録することで、本名以外の偽名を用いるように、犯罪などの不正行為に悪用する恐れもあるとされます。
Q 出生3カ月以内に届け出ずに日本国籍を失った場合、二度と取得できなくなるの?
A いいえ、20歳未満で日本に住所があることを証明できれば、改めて日本国籍を取得できる制度があります。ただし、観光や親族を訪ねる目的で一時的に日本に滞在しただけでは住所があるとは認められません。再取得するためには「生活の本拠が日本にある」ことを証明する必要があります。
Q 重国籍の状態になった人は一生そのままなの?
A 日本の国籍法は原則として22歳までにどちらかの国籍を選択する義務があると定めています。正当な理由もなく期限までに選択せず、さらに法相による催告にも応じなければ、最終的に日本国籍を失います。ただし、外国には例外的に重国籍を認めている国もあります。
Q 国籍取得の考え方って、日本と外国で違うの?
A 日本は親の国籍が子の国籍になるという「血統主義」と呼ばれる考え方を基本とし、多くの国も血統主義を採用しています。一方、親の国籍にかかわらず生まれた国の国籍を取得する「生地主義」を採用している国もあります。ただ、どちらの主義の国で生まれても、一方の親が日本人、もう一方が外国人の場合、原則的にどちらかの国籍を選択しなければなりません。(社会部)
==============
◆国籍取得に関する各国の考え方◆
<血統主義>
日本、中国、韓国、フィリピン、ドイツ、フランス、ロシアなど
<生地主義>
米国、カナダ、ブラジル、英国(条件付き)など
==============
なるほドリコーナーへの質問をお寄せください。〒100-8051(住所不要)毎日新聞「質問なるほドリ」係 naruhodori@mainichi.co.jp