Posted by Dr. ARUDOU, Debito on March 30th, 2012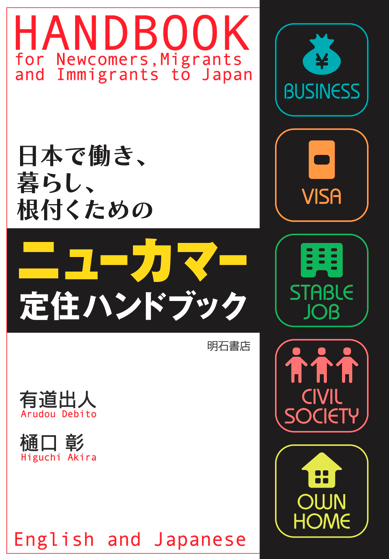 UPDATES ON TWITTER: arudoudebito
DEBITO.ORG PODCASTS on iTunes, subscribe free
(NOTE:  SEE UPDATE BELOW, with new information that makes this post seem more and more like a false alarm.  Thanks to everyone who commented with corrections.  I have made appropriate corrections and strike-outs.)
Hi Blog.  Here's another example of how NJ are not being trusted.  Employees under the auspices of the JET Programme in Naha, AET, are being required to provide a urine sample in order to get a job.  This apparently doesn't apply to Japanese workers, naturally, as Japanese obviously couldn't possibly use drugs.  But foreigners, well, you know the story — they're powerless guests here on the GOJ's good graces, so their dignity and equal treatment in the workplace can be overlooked in the name of crime prevention.  We've seen this attitude from the police in Tokyo Azabu, who conducted similar "I-Pee" urine tests on NJ exiting bars in Roppongi without a warrant in 2009 just for tits and giggles, and because, after all, they're the Japanese police so sod you.  Now we see police powers expanding beyond the NPA (as they did when unlawfully deputizing hotels to smoke out illegal aliens back in 2005) and into private-sector/public-sector eikaiwa.  Expect more of the same for whatever reason dreamable up.
I wonder what JET's administrative arm, CLAIR, has to say about this.  I wonder if they even know.  Feel free to tell them and see if we can get a comment.
Commenter from submitter XY follows.  Arudou Debito
///////////////////////////////////
March 23 and 25, 2012
Dear Debito,
Naha city now requires all AETs to take a urine test. Only the AETs, not the Japanese teachers. I thought I would bring this to your attention, as you are the right one to handle this type of situation. Can you give advice on how to deal with it. As AETs are blocked from forming any type of organization or union to fight against this type of BS. here is the link:
http://www.edu.city.naha.okinawa.jp/gakkyou/H24AETnaitei.pdf
Notice on the second set of requirements where it tells the prospective applicant to turn in health related materials, it includes urine analysis. This is for drug testing, and only applies to AETs.
Go ahead and put it up. I do wish to remain anonymous as I know this can affect future employment possibilities. Let me give you the full story. A friend of mine recently finished his contract with his current BOE. He had applied to the Naha BOE and another local BOE. When his interview came up he was notified about all the things he had to turn in for possible employment. One of the things he was notified that he had to turn in was a urine analysis. He double checked this, as he has been here some 20+ years, and never heard of a teacher having to turn in this before. This is due to the spat of drug cases that has occurred here on island. Here is the other URL he gave me:
 http://www.edu.city.naha.okinawa.jp/
Anyway this really irked me when I heard about this and I decided to tell you about it because this is the bs that a lot of private AETs have to put up with.
ENDS
UPDATE MARCH 31:  JTES ALSO REQUIRED TO SUBMIT TO URINALYSIS, SO THIS MEASURE ALSO APPLIES TO JAPANESE AS WELL
Courtesy of Olaf:
Conclusion:  I still don't think this is what some claim to be a mere "routine physical" (I think, given what I know about J employers' access to health records, it is in fact a drug test, given the prior media shock of JETs and drugs in Okinawa), but if it's applied across the board to Japanese and NJ as well, it's not really a Debito.org issue.  Might be an invasion of privacy issue, but not one necessarily of unfairness towards NJ, so that's better discussed elsewhere.  So Readers are welcome to continue to comment on this issue below, but unless we receive new information from the original claimant(s), I'm going to have to declare this one a false alarm and offer my apologies.  Sorry, and thanks to Olaf.  Arudou Debito