Posted by Dr. ARUDOU, Debito on April 7th, 2012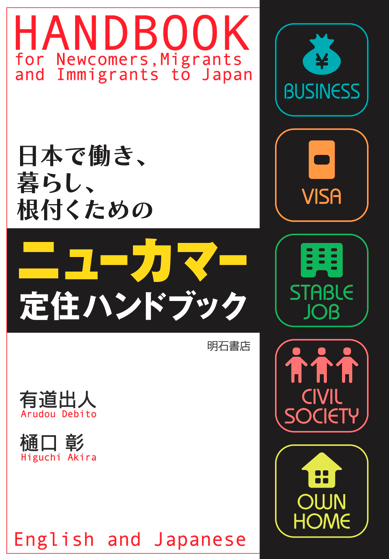 UPDATES ON TWITTER: arudoudebito
DEBITO.ORG PODCASTS on iTunes, subscribe free
Hi Blog. Chalk this one up to the idiocracy that springs up whenever unquestioned hegemonic discourse (i.e., "foreigners commit crime") in a society leads to too much giving the benefit of the doubt. We have some Japanese guy (a junior high school teacher, no less) repeatedly "losing" his luggage while traveling and then successfully getting insurance paid out on it due to claims of "thefts by foreigners". (The idiot did it with enough frequency that cops became suspicious because they remembered his claims.)
Frauds and blaming foreigners are nothing new. I wrote a whole Japan Times column in 2007 on how foreigners have been targets of a "Blame Game" for many years now. But often it goes beyond comical. We have a trucker in 2004 who overslept his appointment and then formally blamed it on being kidnapped by foreigners. We have a bosozoku biker gang that same year who killed somebody and tried to blame it on a foreign gang.  And we have murder suspects in 2006 who tried to blame a homicide on a lurking "blond man" (in a city with very few foreigners to boot).
Clearly the "foreign crime wave" which was fabricated by Tokyo Gov. Ishihara from 2000 has cast a long shadow. As submitter Becky says, "No wonder they get microaggressive, look at all the crime we commit!" Arudou Debito
//////////////////////////////////////////
Police nab man for allegedly claiming theft of non-existent luggage
Mainichi Japan April 05, 2012, courtesy of Becky
http://mainichi.jp/english/english/newsselect/news/20120405p2a00m0na011000c.html
(no Japanese version found)
OSAKA — A man was arrested here on April 4 for allegedly reporting a non-existent bag stolen at Kansai International Airport and claiming insurance money for it.
Satoshi Kita, a 39-year-old junior high school teacher, received a 236,433-yen travel insurance payout after claiming his bag containing a laptop computer and other items had been stolen by a foreign couple near the airport train station on Aug. 4 last year, when he returned from a trip to Taiwan. An officer with the Osaka Prefectural Police's Kansai airport station who remembered Kita's original theft report became suspicious of his claims after reviewing airport security camera footage that showed Kita had not been carrying the bag in question.
"It's absolutely true that I submitted a fake theft report," Kita was quoted as telling police.
Police also suspect Kita may have pulled the same trick on four other occasions, including an August 2006 incident in which he claimed his overnight bag had been stolen from a bench while he was giving directions to a foreigner, for which he claimed 320,000 yen in insurance benefits. He has also filed theft claims at Tokyo's Haneda Airport and in Seoul.
ENDS