Posted by Dr. ARUDOU, Debito on April 19th, 2012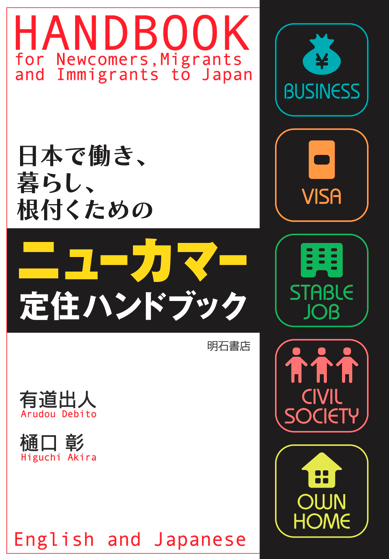 UPDATES ON TWITTER: arudoudebito
DEBITO.ORG PODCASTS on iTunes, subscribe free
Hi Blog. Let me commemorate a special event. The Japan Times Community Page, a forum for NJ issues etc. that comes out every Tuesday, is celebrating its 10th Anniversary next month. They are having a retrospective and competition (with prizes) for choosing the best article (I have had the honor of contributing about a hundred so far), and you can vote online at the JT from the link and article below.
===========================
A decade serving the community
http://www.japantimes.co.jp/life/community-anniversary.html
On May 8, the Japan Times will celebrate the 10-year anniversary of the Community pages, which have been providing news, analysis and opinion by, for and about the foreign community in Japan since May 9, 2002. To mark the occasion, we are asking readers to pick their favorite Zeit Gist article of the past decade, be it a memorable scoop, informative feature or scathing critique.
In return, The Japan Times is offering readers the chance to win a B4-size poster (above) illustrated by longtime Community artist Chris Mackenzie.
Alternatively, winners can opt for one of 10 copies of "3.11: One Year On," a 64-page Japan Times Special Report bringing together JT articles from the past year about the triple disasters in Tohoku and their aftermath. Please state your preference on the form below. This offer ends at 5 p.m. JST on Friday, May 5.
The following are the Community editor's picks of just some of the standout Zeit Gist articles of the last decade. Some were chosen because they help tell the story of of the last 10 years in Japan, others because the articles proved to be extremely popular – and in some cases simply because they are great reads.
Please feel free to pick another story from among the close to 500 Zeit Gists…
===========================
Short list of the editor's picks at
http://www.japantimes.co.jp/life/community-anniversary.html
Debito has two of those articles listed, "Punishing foreigners, exonerating Japanese" (on skewed criminal jurisprudence by nationality), and "Demise of crime magazine historic" (on the GAIJIN HANZAI magazine and how we not only got it off the shelves, but also helped drive the slimy publisher bankrupt). Or you can see titles and links to all the Community Page articles I've ever written, with one-line synopses, at http://www.debito.org/publications.html#JOURNALISTIC
(The one I think I'm most proud of, for the record, is "FORENSIC SCIENCE FICTION:  Bad science and racism underpin police policy" (January 13, 2004))
I will also be doing double-time next month when, in addition to my regular column, I'll be offering a 600-word retrospective as the Community Page columnist and contributor from the beginning.
Anyway, The Community Page has been a good thing, giving not only a sense of NJ community but also of legacy, so let's give it due commemoration. Thanks as always for reading both here and there. Arudou Debito