Posted by Dr. ARUDOU, Debito on July 14th, 2008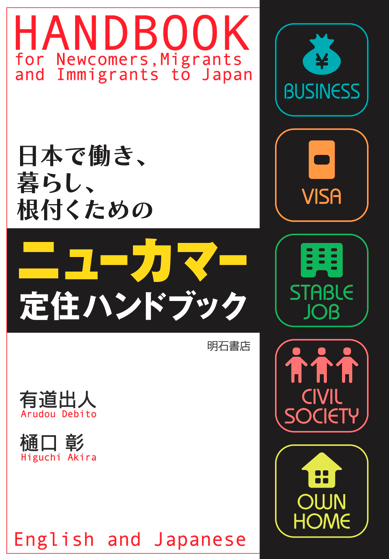 Hi Blog.  I generally don't answer or pay much attention to anonymous critics (for the most part, they're irresponsibly provocative types that use Internet anonymity as a cloaking device), or respond much to other blogs with rather hostile editorial conceits (such as Japan Probe, an otherwise valuable media outlet).  But I draw a line when a letter with an outright lie gets into a place of established reputation like the Japan Times.
The author, Lance Braman, has been banned from Debito.org for similarly trolling and outright lying here in the past, so he's taken his venom to greener pastures like Japan Probe (which has a friendlier editorial policy, as in, mostly deleting ad-hominem comments unless they're ad-hominem towards me. 😉 ; pity–I'm a fan of JP even if the feeling is not mutual.)  And Lance continues in this vein in yet another screed to the Japan Times (excerpt):
=====================================
Japan Times Sunday, July 6, 2008
Asking for trouble from police
By LANCE BRAMAN
Sano, Tochigi
Regarding Debito Arudou's July 1 Just Be Cause column, "July forecast: rough with ID checks mainly in the north": Arudou claims he was stopped at Chitose Airport (Sapporo) last month merely for being "Caucasian." Yet, on his own Web site, Arudou admitted that he had "hung around" and had a tape recorder already recording! He posted photos of the police that he took from the shelter of the baggage-claim area. In other words, he was not some "innocent pedestrian" grabbed by an overzealous policeman; he was fishing for trouble.
Full letter to the editor at http://search.japantimes.co.jp/cgi-bin/rc20080706a3.html
(NB: The above redacted and excerpted under conditions of the Fair Use Doctrine ("17 U.S.C. § 107 […]the fair use of a copyrighted work, including such use by reproduction in copies or phonorecords or by any other means specified by that section, for purposes such as criticism, comment, news reporting, teaching (including multiple copies for classroom use), scholarship, or research, is not an infringement of copyright".  This is in response to an October 5, 2011 DCMA claim by Tepido Lance Braman of copyright infringement.)
=====================================
Comment:  I'm not going to debate his personal politics towards policing in the latter half of the letter (follow link; that's of course a matter of opinion, and I'll respect his), or his claims about media scrutiny (we'll have to agree to disagree on that, but I've discussed issues of policing and accountability quite often in the past on this blog).
But I never admitted I "hung around" the airport.  As an advanced Google search of "my own Web Site" Debito.org for these two words will indicate:
http://www.google.com/search?q=+%22hung+around%22+site:www.debito.org&num=100&hl=en&lr=&safe=off&client=safari&rls=en&as_qdr=all&filter=0
Simply put, I waited for my bags inside Baggage Claim, took the photos of the cops while waiting, then tried to go home. I neither "loitered" nor "hung around", and have never said as such–not to anyone. 'Cos that's not what happened. I was stopped for looking like a foreigner. Even the stopping cop said so.
Conclusion:  I'm not going to make a habit of dealing with every online nasty who keeps spoiling for a fight (and I don't expect much reasonability from a person this full of outright hatred, who compares me with a "foreign pest species of fish" which "you have to kill" (see comment 8)). And it's probably too much to expect the Japan Times to check the claims of every troll who sends them a reasonable-sounding letter built on a lie.
But for the record, the assertions made to and published in the Japan Times about my behavior and statements are false.  Now back to issues of more import.  And get a life, Lance.  Debito in Sapporo