mytest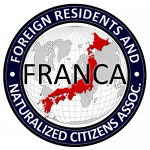 DEBITO.ORG NEWSLETTER MARCH 1, 2006 (excerpt)
Hello all. Just got back from nearly two weeks down south. Some issues I collected along the way:
//////////////////////////////////////////////
1) MAINICHI et al: POLICE RACIAL PROFILING RESULTS IN MISTAKEN ARREST OF JAPANESE THEY THINK IS A FOREIGNER
2) MOFA TO HOLD HEARING RE UN CERD COMMITTEE REPORT
3) NUGW "MARCH IN MARCH" SUNDAY MARCH 5 IN SHINJUKU
4) "REVERSE DISCRIMINATION" AT KYOTO FORMER IMPERIAL PALACE
5) BOOK "JAPANESE ONLY" 2006 REVISED VERSION HITS STORES
//////////////////////////////////////////////
March 1, 2006 Freely forwardable
First up…
File this under "I told you this would happen" Part 647:
1) MAINICHI: RACIAL PROFILING RESULTS IN MISTAKEN ARREST OF JAPANESE
Lots of people have emailed me this article (thanks!), and it's deservedly gotten a lot of press in Japan. This is the best one I've found so far:
—————————ARTICLE BEGINS————————-
Police left red-faced after arresting Japanese woman they thought was a foreigner
Mainichi Shinbun Feb 28, 2006
http://mdn.mainichi-msn.co.jp/national/news/20060228p2a00m0na001000c.html
KAWAGUCHI, Saitama — Red-faced police released a woman they had arrested for not carrying her passport after she proved to be Japanese, police officials said.
The officials said local police had deemed that she was non-Japanese because she looked like a foreigner and did not say anything in response to questions in Japanese.
Local police were apologetic about the mistake. "We caused great trouble to the woman. We'll take measures to prevent a recurrence," the head of Kawaguchi Police Station said.
At around 7:40 p.m. on Saturday, three officers spoke to a 28-year-old woman walking on a street in Kawaguchi, and asked her name and nationality because she looked like a woman from Southeast Asia, according to the officials.
After saying, "I'm Japanese," she refused to talk to the officers, who took her to the police station. After she refused to respond to the questions officers asked her in Japanese, police deemed that she was a foreigner.
The officers confirmed that she was not carrying her passport, and arrested her for violating the Immigration Control and Refugee Recognition Law. She subsequently wrote down the name of one of her family members on a sheet of paper. One of the officers contacted her family and found out she is a Japanese national.
Police quoted the woman's mother as telling them, "My daughter wouldn't talk to anybody she doesn't know." (Mainichi)
—————————ARTICLE ENDS————————-
Links to some Japanese articles on this:
ヤフーニュースと読売
————————————————————–
アジア系と間違え、埼玉県警が日本女性を誤認逮捕
http://headlines.yahoo.co.jp/hl?a=20060227-00000315-yom-soci
http://www.yomiuri.co.jp/national/news/20060227i315.htm
 埼玉県警川口署は27日、同県川口市の無職女性(28)を東南アジア系外国人と間違え、入管法違反(旅券不携帯)容疑で誤認逮捕したと発表した。
 女性は、日本人とわかり、26日未明の逮捕から約14時間後に釈放された。
 同署によると、交番勤務の署員3人が25日午後7時40分ごろ、川口市上青木西の路上を歩いていた女性に職務質問。女性は「日本人です」としか話さず、身分を示すものも持っていなかった。署員が所持品に書かれていた母親の勤め先を訪ねたものの、身元は確認できず、26日午前5時15分ごろ逮捕したという。
 その後の取り調べで、女性が自分と家族の名前、生年月日を紙に書き、身元が判明。女性は午後7時20分ごろ釈放された。
 女性の母親は、女性が普段から他人と話すのが苦手だとしているという。
 署員は「目が大きく、彫りが深かったため、外国人だと思い込んだ」という。
(読売新聞) – 2月28日3時2分更新
————————————————————–
毎日
————————————————————–
誤認逮捕:旅券不携帯で逮捕の女性、実は日本人 埼玉
http://www.mainichi-msn.co.jp/shakai/jiken/news/20060228k0000m040152000c.html
 埼玉県警川口署は27日、入管法違反容疑(旅券不携帯)で逮捕した女性(28)が実は同県川口市在住の日本人だったと分かり、釈放したと発表した。女性が言葉を発せず、容姿などから外国人と判断したという。
 同署によると、25日午後7時40分ごろ、川口市内の路上を歩いていた女性にパトロール中の署員3人が職務質問。署員は女性の容姿が東南アジア出身者に似ており、名前や国籍を尋ねたところ、小さな声で「日本人です」と言ったきり何も話さなくなったため、署に任意同行した。女性は署でも日本語の質問に対し無言を通したため、同署は「外国人」と判断。パスポートの不所持を確かめて同容疑で逮捕した。
 女性は逮捕後に家族の名前を紙に書き、母親に確認すると娘と分かって誤認逮捕が判明した。母親は「娘は知らない人とは話をしない性格」と話していたという。
 金川智署長は「女性には大変迷惑をかけた。今後指導を徹底し、再発防止に努める」としている。【村上尊一】
英文を読む
毎日新聞 2006年2月28日 0時38分 (最終更新時間 2月28日 0時53分)
————————————————————–
COMMENT: You just knew I would jump on something like this. As I've been saying all along, it's getting harder to tell a Japanese on sight anymore, and even in this case there's no indication there was any international parentage. Her only crime was walking past the Police Box and looking foreign, despite claims to the contrary. An honest mistake, worthy of interrogation and arrest, surely.
But let's go beyond any possibly simple mistake. A person is by law NOT REQUIRED to carry any ID on them if they are Japanese. And foreign residents of Japan are NOT REQUIRED to carry passports around either (that's why they have Gaijin Cards). Being arrested for not carrying a passport is in fact illegal behavior by the police. But as you know, the police in Japan are bending the laws these days whenever they can claim foreign involvement.
https://www.debito.org/japantimes101805.html
Moreover, by law (the Keisatsukan Shoukumu Shikkou Hou), the police are not allowed to to ask people personal questions unless there is probable cause, notably the suspicion of connection with a past or future crime. However, foreigners (and only foreigners) can be asked for ID without probable cause, but foreigners can ask cops for ID back. Full details at
https://www.debito.org/whattodoif.html#checkpoint
Back to the miscreant. According to friend Ben citing other news sources, she was held by police for 14 hours. How nice. I look forward to the same treatment–as there's little I can do to look more Japanese. If I wink off the mailing lists for awhile, start inquiring at some cop shops, huh?
Such is the price one pays nowadays when foreigners in Japan are viewed and treated as criminals…
//////////////////////////////////////////////
2) MOFA TO HOLD HEARING RE UN CERD COMMITTEE REPORT
In response to United Nations Special Rapporteur Doudou Diene's recent fantastic report, which tells it pretty much like it is for minorities in Japan (full details at https://www.debito.org/rapporteur.html ), the Ministry of Foreign Affairs seems to be feeling some heat. They have put out a public notice asking for NGOs and other groups to join a hearing for some input into their next report to the UN (now years overdue) regarding the status of racial discrimination in Japan. This will take place on March 7, 2006, between 3PM and 5PM. Journalists, book a seat now.
It is open by application to the MOFA, to the Gaimusho Kokusai Shakai Kyouryoku bu Jinken Jindou ka, a Mr Nakano, phone 03-5501-8240, email cerdhoukoku@mofa.go.jp. Application deadline is today, March 1, 2006. Sorry for the short notice.
I applied, FYI. Hope I get in. Sounds like fun. I'm sure we can fill the two-hour audience granted us.
//////////////////////////////////////////////
3) NUGW "MARCH IN MARCH" SUNDAY MARCH 5 IN SHINJUKU
For those who wish to show their support of foreign workers, given their sometimes astonishingly bad working conditions and lack of legal protections, feel free to join the National Union of General Workers Tokyo Nambu, as well as several other labor unions, this Sunday from 1:30 PM in Kashiwaki Park, Shinjuku, Tokyo, for their second annual march to draw attention to the issues. More details at
http://nambufwc.org/march-in-march/
There really is no other recourse to effectively secure your right to work in Japan (which is actually guaranteed in the Japanese Constitution, Article 27) except to join a union (even I did). See how I reached that conclusion at
https://www.debito.org/acadapartupdateoct05.html
Anyway, come to the march. It'll be fun. Live music, dances, speakers, even a NOVA Bunny Show. I'll be there. And you'll probably hear my voice through a megaphone at some point…
//////////////////////////////////////////////
4) "REVERSE DISCRIMINATION" AT KYOTO FORMER IMPERIAL PALACE
Now for something a little lighter. I was in Kyoto two weekends ago staying at the Palace Side Hotel (http://www.palacesidehotel.co.jp/), a rather pleasant but certainly cheap (and therefore recommended) hotel right next to the Kyoto Imperial Palace. I did get asked for my passport when I checked in (over 70% of their guests are tourists, I later found out), and got some nonplussed looks from the staff when I refused to do so and showed them the law (yes, I carry them; get your own at https://www.debito.org/whattodoif.html#passportnumber) saying it wasn't required for residents of Japan regardless of nationality. I made sure to have a few words with the manager, who promised to do better about obeying the law in future. Anyhoo…
What made the trip interesting was the fact that my (non-Japanese) friend and I tried to get into the Kyoto Imperial Palace (you must make an appointment with the Kunaichou offices next door). They have a few tours each weekday, one in English at 10AM. I saw on the forms that the English version requires you give your Gaijin Card number, whereas the Japanese version only needs an address without ID. So when I asked for the Japanese version, they gave me it with a caution to reveal my numbers. When I told them of my nationality, they said:
"This tour in English is for foreigners only. Moreover, unlike foreigners, who can sign up for tours on the day, Japanese must register at least the day before for any tours. So you cannot partake. However, you can have your foreign friend sponsor you and bring you in as interpretee…"
I guffawed and begged off. Also asked if the Imperial Agency would consider a bit of kisei kanwa… Funny how these things work, isn't it. Friend Olaf told me I should be pleased they did in fact treat me like a Japanese. Well… A stupid rule is a stupid rule, regardless of application, is what I put it all down to. No wonder these people drive Commoner Imperial wives nuts…
//////////////////////////////////////////////
5) BOOK "JAPANESE ONLY" 2006 REVISED VERSION HITS STORES
Those who have been holding out for a copy of my book "JAPANESE ONLY–The Otaru Hot Springs Case and Racial Discrimination in Japan" are in for a treat. The revised 2006 EDITION has just come out, which includes a translation of the 2005 Supreme Court decision rejecting the case, and an Index for your researching ease. Those who have the 2004 version (which sold out, thanks) can get an index applicable to their pagination at
https://www.debito.org/japaneseonlyindex.html
Want a copy of the book? See
https://www.debito.org/japaneseonly.html
Moreover, I can now reveal that my proposal for my third book has just been accepted by publishers. More details later…
//////////////////////////////////////////////
Thanks for reading!
Arudou Debito
Sapporo, Japan
debito@debito.org
https://www.debito.org
DEBITO.ORG NEWSLETTER MARCH 1 2006 ENDS