Posted by Dr. ARUDOU, Debito on December 7th, 2008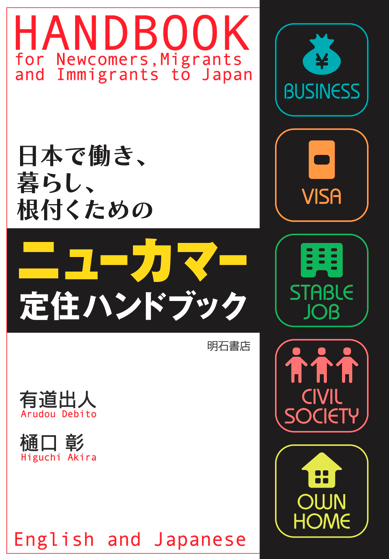 Hi Blog.  The Japan Times Zeit Gist Community Page recently featured an article critical of the plaintiffs (okay, well, of one plaintiff:  me) in the Otaru Onsens Case.  I've blogged that article (and comments from readers) here.  Letters to the Editor on it were recently published in the Japan Times.  I'll blog those below for discussion.  Thanks to everyone for their concern and energies to this issue.  Arudou Debito in Sapporo
(presented in the order they appeared in the JT, December 7, 2008)
===================================
Sunday, Dec. 7, 2008
JAPAN TIMES READERS IN COUNCIL
ENDS
===================================
Accountability must be narrowed

http://search.japantimes.co.jp/cgi-bin/rc20081207a5.html
By JOE JONES, Tokyo
Every mountain has more than one slippery slope. While Paul de Vries ("Back to the baths: Otaru revisited") is concerned with the worrying precedent of Debito Arudou's onsen lawsuit, de Vries sets an equally worrying precedent by implying that restrictions on "group accountability as a social conditioner" are inherently harmful. Group accountability can be employed fairly when it is narrow and rational.
If the problem is drunken foreigners unaware of bathing rules, the rational solution is to ban drunks and those unable to follow the rules. It is not to ban people associated with the problem group by virtue of some immutable characteristic like ethnicity. Indeed, Arudou has pressed public businesses to change from a "No Foreigners" policy to a "No Troublemakers," or even "Must Understand Japanese" policy, and many have happily obliged.
Even women-only train carriages — a broad solution to a broad problem — have been limited in number and placed at one end of the train so as to cause minimal inconvenience to most male passengers. A man can simply walk a few meters and board the next carriage. It is hard to compare this to one's exclusion from a public business that has few convenient alternatives.
The other slippery slope — that of group accountability as an unchecked excuse — has led to some of the greatest atrocities in human history. De Vries and, for that matter, the Japanese government would be well advised to keep this snowball from falling down either slope. Narrow and rational accountability is the only sustainable way to maintain both liberty and security.
ends
===================================
A notion dangerous at the core
By JEFFREY SNOW
San Diego, Calif.
Paul de Vries' attempt to defend group accountability behavior is rather bleak and ridiculous. Perhaps de Vries did not read The Japan Times enough, as he surely would've seen that quite a few men, both foreign and domestic, ridicule the women-only train cars. I also stand against the policy, as it hardly equates to the need for men-women restrooms.
It was because of group accountability that hundreds of thousands of Japanese were ripped from their homes and sent to camps in the United States during World War II. These individuals had done nothing but be Japanese, yet they were punished. Insistence on group accountability, at its core, is largely seen as leading to horrible experiences, but apparently not if the group in question are foreigners in Japan today.
Well, then, why don't we take things a step further? Since Japan attacked the U.S. on U.S. soil, why don't we just remove all Japanese currently living in the U.S. and ban Japanese citizens from entering the U.S. — to guard against another possible attack in the future? Rather ridiculous, I'd say, but this is how dangerous the notion of group accountability can be.
ends
===================================
Arguments aren't good enough
By OLAF KARTHAUS
Sapporo
I am afraid Paul de Vries has not done his homework; furthermore, he is comparing apples and oranges. For instance, you can't label women-only cars as a form of acceptable discrimination in an argument about whether xenophobic actions are justified.
Molesting a woman is a crime. Given the number of available police officers and the number of trains and commuters each day, one can see that it is impossible to protect most women from gropers in packed mixed cars. The more vulnerable need to be protected, so roughly half of the commuters need to be slightly inconvenienced. It's not as if men are being punished by not being allowed to board the trains!
Police are nearby and can always be called if there's trouble at an onsen. While gropers on trains know that they have committed a crime, unruly bathers simply may not know the customs. They need to be told, not banned.
De Vries' biggest blunder is to endorse punishing people of a group for what other members did. There is good reason that this is banned by the Geneva Conventions in war situations. Even in the pretense of preventing crime — as with Tokyo Gov. Shintaro Ishihara's past suggestion that some foreigners be detained after a big earthquake in Tokyo — it is questionable.
Although de Vries may find arguments to support his case, he cannot explain why a Japanese-speaking German university professor like myself, with a Japanese wife and kids, should be grouped together with Russian sailors when we want to use an onsen. We have nothing in common but face color. With that, refusals of entry to an onsen remain as they are: racism.
ends
==================================
Finally, my response, not sent to the Japan Times or published anywhere but here.  Blogged last night amidst all the comments during the discussion of the original article.  Reprinting here for the sake of completeness:
==================================
Hi Blog. Sorry to keep you waiting. A few opinions in addition to the analysis offered above (thanks to everyone for commenting):
I'll start with my conclusion. Look, as Ken said above, this article is basically incoherent. We have a flawed academic theory (which somehow groups people into two rigid ideological categories — 2.5 categories if you slice this into "American standards" as well) regarding social sanction and control, and proceeds on faith that this pseudo-dichotomy actually exists. As evidence, we have citations of women-only train carriages and border fingerprinting — both fundamentally dissimilar in content, origin, and enforcement to the onsens case. And presto, the conclusion is we must maintain this dichotomy (and condemn the Japanese judiciary for chipping away at it) for the sake of Japan's safety and social cohesion.
Get it? Sorry, I don't. That's why I'm not going to do a paragraph-by-paragraph commentary on what is essentially ideological nonsense.
But I will mention some glaring errors and omissions in the article:
1) "Pushed to the brink of ruin… by the behavior of Russian sailors". Not quite. Earth Cure KK's original sauna did go bankrupt (shortly after it opened Yunohana in 1998), but it's not as if the Russian sailors descended on the former. The sauna in fact courted Russian business, and according to sources in Otaru offered information to them at portside. The sauna's location was, quite simply, bad, being on the higher floor of a bar district, and went bankrupt like plenty of other decrepit bathhouses are around Japan. And as other bathhouses around Otaru noted, "Why did Yunohana [which never let in any foreigners and thus never, despite the claims of the article, suffered any damage] feel so special as to need signs up? We didn't put up signs and still stayed in business." Because it's easier to blame the foreigner for one's own business problems; as was the fashion for some at the time.
Proof in hindsight: Now the signs are down, Yunohana as a franchise has profited enough to open three more branches around this part of Hokkaido, so nuts to the idea the company was ever in any danger of going bankrupt due to rampaging NJ. There are simply some people who do not like foreigners in this world, and some of them just happen to be running businesses. That's why other developed countries have actual laws to stop them, unlike Japan. It had nothing to do with grandiloquent theories like "group accountability".
2) This theory assumes the "group" being held accountable has clearly-defined dichotomous borders that are easily enforced. The article neglects to make clear that other members of the "group", as in Japanese citizens, were also being turned away from places like Yunohana — and I'm not referring only to myself. I'm referring to other Japanese children (and not just one of mine). Hence given the overlap of internationalization, the theory, even if possibly correct, is in practice unenforceable.
3) And it is moot anyway. There is no mention of international treaty (the ICERD) which Japan effected in 1996, where it promised to enforce standard UN-sanctioned international norms and rules to eliminate all forms of racial discrimination. These are not "American" standards, as the article claims. These are world standards that the GOJ has acknowledged as the rules of play in this situation. The end.
4) The court decisions (there were in fact two, plus a Supreme Court dismissal) in any case does a) admit there was racial discrimination, but b) that RD was not the illegal activity. It was c) "unrational discrimination" based upon the judges' interpretation of Japanese Civil Law, not the ICERD per se. Thus the standards being applied are in fact Japanese. Read the court documents. Everything is online. And in book form. In two languages.
There are more errors, but never mind. If the writer were to do a bit more homework about the facts of the case at hand, instead of trying to squash a landmark legal case into his own ideological framework, I think we might have had a more interesting discussion. But working backwards from a conclusion (especially when it's a dogma) rarely results in good science, alas. Maybe his advertised book will offer something with better analytical power.
Arudou Debito in Sapporo
ends