mytest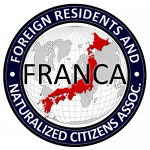 Hi Blog. I don't usually post these notifications (which come near daily from one of Japan's most active labor unions, the National Union of General Workers) here. But this one is meaty and timely enough to warrant everyone's attention. Have a look and see if there's anything here you'd like to check out. I fully support Louis Carlet and labor unions in Japan, and if you're not in one, you're not going to have your employment rights protected in Japan protected, full stop. More on why I can say that with such conviction here.
Over to Louis. Arudou Debito in Sapporo
=======================================
From: nugw DOT carlet AT ezweb.ne.jp
Subject: [Nambu FWC] Berlitz Sues Union Execs
Date: December 9, 2008 4:52:57 PM JST
To: action AT nambufwc DOT org
Sisters and Brothers
Three weeks after we sued Berlitz for illegal strike-breaking, management has sued two Nambu executives and all five Begunto execs for damages caused by what Berlitz claims is an illegal strike.
Execs received subpoenas today to appear before court. Management prefers to pursue frivolous litigation rather than settle 2008 shunto demands for a 4.6% base-pay hike and a one-month bonus.
Management hopes to intimidate and divide us, but we will stand together to fight these suits and protect our right to strike. Email me and ask what you can do to help our Begunto brothers and sisters.
Meanwhile come to the following events.
1 Little Garden Labor Commission Talks
Friday Dec. 12 at 10:00am at Tokyo Labor Commission
Take Oedo Line to Tochomae Station, Exit 3A, up two escalators, pass parsport office, up Elevator Bank H to 34th floor. Check bulletin board for Life Communications Corp and "roh" for room number.
The union has Little Garden on the ropes. Not only has management agreed to reinstate Joyce and pay partial back wages, they have also agreed to help with her visa, pay a penalty if she doesn't get the visa, to deduct her monthly dues from wages, to give us a union-only bulletin board and even to let the union hold annual recruiting orientations at Little Garden.
Come and support Joyce during what may be final resolution talks. There has been a surprising new development in this case as well.
2 Govt Talks on Foreigners' Rights
Monday, Dec. 15, 9am to 5:30pm. Upper House Bldg – Sangi-in Kaikan. Take Marunouchi Line to Kokkai-Gijidomae Station. Free simultaneous interpreting with machines provided.
Ever want to speak your mind to the government? Now's our chance. We will talk tough directly with the various ministries (actually mid-level bureaucrats) regarding abuse of the foreign trainee/intern system as well as fingerprinting, teacher's labor rights, and many other issues that affect foreign residents.
3 [Anonymous teacher's] Second Court Date
Thursday Dec. 18 at 10am. Tokyo District Court – Take Marunouchi Line to Kasumigaseki Station, Exit A1. TDC is right there. Go to 13th floor. Room number to be announced.
As many of you know Anonymous Teacher's first court date was anti-climactic because St. Mary's management didn't show up. They are unlikely to make that mistake again so come out and show AT your support.
4 Berlitz Labor Commission
Dec. 22 at 3:45pm at South Exit of JR Shinjuku Station
AND
Same day at 4:45pm at Tokyo Labor Commission
Take Oedo Line to Tochomae Station, Exit 3A, up two escalators, pass parsport office, up Elevator Bank H to 34th floor. Check bulletin board for Berlitz Japan and "roh" for room number.
Come on down to the first hearing in the now-famous Union vs. Berlitz strike-busting case.
Berlitz claims our historic strike is illegal. We say Berlitz strike-busting is illegal … AND unconstitutional.
Come support our heroic, striking sisters and brothers at Berlitz and watch the sparks fly (albeit in a subdued, orderly and courtroom like manner).
The hearing at the commission starts just before 5pm but we may have an action near Shinjuku Station just prior so come to both.
See You All There!
Louis Carlet
NUGW Tokyo Nambu
========================
Nambu 2008 Bonenkai/Oyster Bar
2000 yen, Nambu HQ Shimbashi
Thursday December 18 6:30pm-
—
NUGW Tokyo Nambu – Nambu FWC
http://nambufwc.org