mytest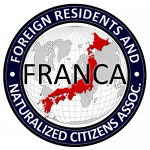 UPDATES ON TWITTER: arudoudebito
Hi Blog.  Here's a good article describing issues of health insurance and pensions, and how recent revisions clarifying that every resident in Japan (including NJ) must be enrolled may expose the graft that employers have been indulging in ("opting out" of paying mandatory social security fees, encouraging NJ not to pay them, or just preying on their ignorance by not telling them at all) to save money.  The problem is, instead of granting an amnesty for those employees who unwittingly did not pay into the system, they're requiring back payments (for however many years) to enroll or else they get no visa renewal!  Once again, it's the NJ employee who gets punished for the vices of the employer.  Arudou Debito in Sapporo
================================
THE ZEIT GIST
New law: no dues, no visa (excerpt)
Enrollment in Japan's health insurance program tied to visa renewal from 2010
The Japan Times, Tuesday, July 28, 2009
By JENNY UECHI
http://search.japantimes.co.jp/cgi-bin/fl20090728zg.html
In your wallet or somewhere at home, do you have a blue or pink card showing that you are enrolled in one of Japan's national health and pension programs? If not, and if you are thinking of extending your stay here, you may want to think about a recent revision to visa requirements for foreign residents. The changes, which the Justice Ministry says were made in order to "smooth out the administrative process," may have major consequences for foreign residents and their future in Japan.
On a drab, rainy Sunday in June, a group of foreign workers gathered at the office of the National Union of General Workers Tokyo Nambu in Shimbashi to discuss an equally drab topic: social insurance. According to a new immigration law passed by the Diet earlier this month, foreign residents will be required to show proof of enrollment in Japan's health insurance program in order to renew or apply for a visa after April 1, 2010…
The bottom line is that all residents of Japan … have to be enrolled in one or other of the two systems. The revised visa laws, therefore, should pose no threat to anyone's visa renewal, because every foreigner in Japan should already be enrolled.  However, the reality is that most foreigners in Japan do not have either form of insurance…
Louis Carlet, deputy secretary of Nambu, laid it down for everyone in the room to understand. There are a few basic things that all foreigners in Japan have to know, he explained: first, that everyone over the age of 20 in Japan is required to enroll in an approved Japanese government health insurance scheme and pension fund. If you are under 75 and working at a company that employs more than five people, this most likely means the shakai hoken (social insurance) program; if you are unemployed, self-employed or retired, the equivalent system is thekokumin kenko hoken and kokumin nenkin (national health insurance and pension). The only people exempt are sailors, day laborers, and those working for companies employing less than five people, or for firms without a permanent address (e.g. a film set).
The two systems cover different ground, all of which is explained in detail at www.sia.go.jp/e/ehi.html….
Rest of the article at:
http://search.japantimes.co.jp/cgi-bin/fl20090728zg.html