mytest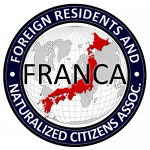 UPDATES ON TWITTER: arudoudebito
Hi Blog.  It's all over the news these days, probably receiving more press than even when Michael Jackson died.  Celebrity Sakai Noriko (and her husband)'s arrest for drug use.  The word "junkie" has certainly entered the lexicon.
The latest:  Despite Noriko's yakuza connections, her husband is saying foreigners supplied their drug habits.
Turning the keyboard to some concerned NJ residents of Japan, who poignantly foresee not only hypocrisy, but a reinforced spate of NJ crackdowns for drugs.  Anonymized.  Arudou Debito in Sapporo
============================
FIRST COMMENTER:
Debito, With all of the Sakai NoriP news going on, the Yomiuri was quick on the uptake to speculate that foreigners may be the source for drugs:
http://www.yomiuri.co.jp/national/news/20090808-OYT1T01095.htm
(Off topic: I found this sentence to be particularly flawed:
繁華街では外国人グループによる密売が目立ち […] Hardly very 密売 if it is 目立ち.)
酒井容疑者の入手ルートは?
違法薬物は若者が出入りする都心のクラブや周辺の路上で堂々と密売され、それが友人や知人の間で広まるなど、暴力団を中心とした闇ルートだけでなく、入手ルートが多様化している。
警察庁によると、違法薬物は東京・六本木など繁華街で取引されることが多く、今年1月に神奈川県警に大麻取締法違反容疑で逮捕された大相撲の元若麒麟(懲役10月、執行猶予3年の有罪判決が確定)も「六本木の路上で外国人から大麻を買った」と供述。今月3日に麻薬取締法違反容疑で逮捕された俳優の押尾学容疑者(31)も、港区六本木のマンションの一室で合成麻薬MDMAを服用していた。
繁華街では外国人グループによる密売が目立ち、昨年1年間に全国で逮捕された違法薬物の密輸・密売人544人のうち外国人は128人。白昼に路上で密売していたケースもあった。
最近ではインターネットによる取引も増え、今年3月には、ネットにサイトを開き、全国の約1200人に覚せい剤を売っていた無職の男(47)ら3人が岩手県警に逮捕されている。
こうして流れた違法薬物が友人や知人の間でやり取りされる事件も発覚し、昨年11月に福岡市のクラブで覚せい剤などをやり取りしたとして客ら8人が逮捕されたほか、慶応大男子学生による大麻所持事件でも、昨年7月に日吉キャンパスで学生同士が大麻を売買していたことが判明している。
薬物依存者の社会復帰支援を行う「日本ダルク」(本部・東京)は「覚せい剤や大麻などは、以前は特殊な人間関係がなければ入手は難しかったが、最近は誰でも入手できる。依存者の多くもごく普通の人たちで、薬物が身近にあふれているため、心理的な抵抗感が薄れているのではないか」と指摘している。
(2009年8月9日03時23分 読売新聞)
Now just wait for it… as we all knew would be coming, her husband Takasō puts the blame on foreigners for the drugs:
http://www.fnn-news.com/news/headlines/articles/CONN00160724.html
夫の高相祐一容疑者(41)は、[…] 逮捕された当初は、「路上で外国人から買った」などと話していたという
酒井法子容疑者覚せい剤事件 覚せい剤は「夫からもらったものを使った」

覚せい剤取締法違反の疑いで逮捕された酒井法子(本名・高相法子)容疑者(38)が、覚せい剤の入手経路について、「夫からもらったものを使った」などと供述していることが新たにわかった。
酒井容疑者は、東京地検の7階で検察官の取り調べを受け、東京地裁で拘置尋問が行われることになっている。
これまでの警視庁の調べに対して、酒井容疑者は「去年(2008年)の夏以降、主人に覚せい剤を勧められて吸っていた」、「主人と一緒に吸っていた」などと供述していて、さらに、吸っていた覚せい剤の入手経路については、「夫からもらったものを吸っていた」などと供述していることが新たにわかった。
夫の高相祐一容疑者(41)は、「夫婦でやっていた。わたしが勧めた」と供述しているが、逮捕された当初は、「路上で外国人から買った」などと話していたという。
警視庁は、それぞれの供述について、裏づけ捜査を進めている。
また酒井容疑者は、長男を預けた同級生の親に対して、姿をくらました直後に、現金50万円余りが入った郵便物を速達で送っていたことがすでに明らかになっているが、そこには「息子をよろしくお願いします」という内容の手紙が添えられていたことも新たにわかった。
警視庁は、酒井容疑者が姿を消していた6日間の足取りについても捜査している。(08/10 14:09)
It's such a familiar story, so I can't say that I am surprised in the least. Hopefully it doesn't lead to increased racial profiling or another wave of urine tests.
============================
SECOND COMMENTER:
NHK news reported this evening that her husband is telling the police his source of stimulant drugs was a "gaikokujin." I've seen it in several other places on the TV news.
It might even be true, but these guys are just agents of the yakuza who assume the risks of dealing with the end-users. I also fail to understand why an unproven gaikokujin connection makes it any different from buying it from a Japanese. What it does do is get police off the hook about having to track down and arrest the source of the man's drugs. In other words, a cop-out. Sheeesh….
【酒井法子覚醒剤】「外国人から買った」夫が供述
警視庁渋谷警察署に移送された酒井法子容疑者(斎藤浩一撮影)
産經新聞 2009.8.10 19:28
http://sankei.jp.msn.com/affairs/crime/090810/crm0908101928022-n1.htm
覚せい剤取締法違反(所持)容疑で逮捕された女優の酒井法子容疑者(38)=本名・高相法子=の夫の高相祐一容疑者(41)が、警視庁の調べに「(自分の覚醒(かくせい)剤は)外国人から買った」と供述していることが10日、捜査関係者への取材で分かった。酒井容疑者は「夫と一緒に吸った」と供述しており、警視庁は高相容疑者が酒井容疑者に覚醒剤を渡していた可能性があるとみて調べている。
警視庁によると、酒井容疑者はこれまでの調べに「夫に勧められ、昨年夏から数回吸った。あぶったりパイプで吸い込んだりしていた」と供述。酒井容疑者の自宅から押収された吸引用ストローは計42本に上っており、警視庁は酒井容疑者が覚醒剤を常習的に使用していた疑いがあるとみて、供述の信憑(しんぴょう)性についても慎重に捜査している。
一方、酒井容疑者が逮捕前、自分の捜索願が出された赤坂署と、高相容疑者が逮捕された渋谷署の様子を見に行くよう知人に依頼していたことも判明。捜査関係者によると、酒井容疑者は知人から両署に多くの報道関係者などが集まっていることを知らされ、パニック状態に陥ったという。
警視庁は10日、酒井容疑者を同容疑で送検。東京地裁は同日、酒井容疑者の拘置を19日までの10日間と決めた。
Headline
Iranian drug dealers operating in upper-class Tokyo neighborhoods
Tokyo, Saturday, 1 November. 2008 /PanOrient News
http://www.panorientnews.com/en/index.php?option=com_frontpage&Itemid=50
The shocking photo, taken from a security camera on a Tokyo street in broad daylight, shows a tall man of middle eastern origin passing a white plastic bag to a young Japanese woman.
According to the Drug Control Department of the Ministry of Health, Labour and Welfare, which supplied the photograph, the transaction took place on the street in Takanawa — one of Tokyo's most affluent neighborhoods. It was one of three exclusive residential districts, along with Shirokane and Azabu, said to have been targeted by Iranian drug dealers about one year ago.
Evening tabloid Nikkan Gendai (Nov. 1) reports that the dealers supplied stimulants drugs to as many as 20,000 users, which brought them revenues upwards of 20 million Japanese yen a month.
The drug buyers were not necessarily residents of the neighborhoods where the dealers operated, but went there to seek the drugs because police patrols in Shibuya and other areas frequented by young people had driven foreign dealers off the street.
Aside from audacity of openly engaging in drug transactions on the street in affluent neighborhoods during daylight hours, the extent of demand for drugs made the revelations doubly shocking.
"The group was organized into 10 teams, who supplied drugs to Tokyo-area users who numbered upwards of one hundred thousand," Katsuhiro Sakata, a investigator at the Health Ministry, is quoted as saying. "Among the users were men who could no longer hold down jobs at their companies because of their addition, as well as many full-time housewives.
"Japanese dealer typically only sell to regular customers, but the Iranians were out to make money, so they would sell their stuff to anyone. That's how they expanded their business."
Yukio Murakami, a freelance journalist, tells Nikkan Gendai that the dealers carefully staked out their sales territory.
"From about four years ago, they moved into Jiyugaoka, a trendy district in Tokyo's Meguro Ward," says Murakami. "They also operated unobtrusively in small stations along the Tokyu Ikegami line."
Communicating with customers via sites on the Internet, the dealers used specialized jargon,  referring to their goods as "udon" (a type of wheat noodle) or "melanin" (skin pigmentation).
"Stimulants are the drug of choice for poor people," says Murakami. "Housewives may become acquainted with dealers via 'encounter' sites on the Web, and become addicted. In many cases their craving drives them to prostitution. Eventually they may lose their sanity and turn to crime, even murder."
A Iranian man in his early forties going by the name of Abolfazl Zarbali, who was arrested last July, allegedly told authorities he has been coming to Japan to deal drugs for the past 12 years. Police are continuing their crackdown.
=PanOrient News
ENDS