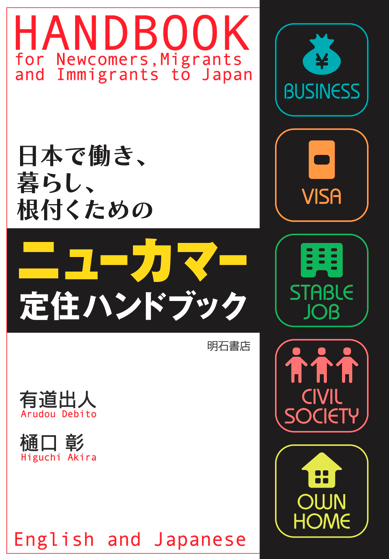 UPDATES ON TWITTER: arudoudebito
Hi Blog.  Let's start inching back towards business as I stay in areas with better internet access. For some reason the most popular article on the JT this morning is one nearly a decade old, one about another loophole in Japanese marriage laws — legal adoption of the children by the grandparents.
Not the first time I've heard of this (I had a friend whom this happened to as well), and it's definitely not limited to J-NJ marriages, but it's one more cautionary tale about how the lack of strong family law, coupled with the Koseki system and easy inkan fraud, leads to parents being denied access (or even legal ties to) to their kids in Japan.
What makes this an NJ issue is that many don't know the system, or get taken advantage of more easily than native speakers.  And then many spend years stringing along in Japan just trying to see their kids.  The information is no less poignant today.  Excerpt follows.  Arudou Debito in Nagoya
=============================
The Japan Times, Sunday, Feb. 6, 2000
http://search.japantimes.co.jp/cgi-bin/fl20000206a1.html
The best parents are both parents
By ANGELA JEFFS
Sunday, Feb. 6, 2000
… Then came the even more alarming matter of the "hanko."
"My name seal — a present from my father-in-law after Graham's birth — disappeared," Thomas recalled. "When it reappeared on my desk, there was a stamped document alongside. My wife said it was a sample adoption paper; her parents had often talked about adopting Graham for tax inheritance purposes. In fact it was the real thing. Graham had been stolen from me behind my back."
In November 1992, Thomas came home from work to find his wife had taken Graham and moved in with her sister. At a meeting with the family's lawyer, the adoption certificate was proclaimed legally binding. "Under Japanese law, I no longer had a son."
Thomas hired a lawyer, who worked out an access agreement. Initially this was honored, but returning one night (he was still living in the marital home), he found padlocks and barbed wire in place. Breaking in ("I was too angry to consider repercussions"), he discovered all his possessions had gone. Services were disconnected one by one. Eventually he was barred entry by a "heavy."
Initially Thomas moved around Tokyo, sleeping on friends' floors, spending savings and any income earned from teaching on fighting for justice…
Rest at http://search.japantimes.co.jp/cgi-bin/fl20000206a1.html