mytest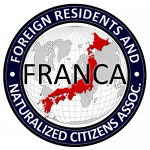 UPDATES ON TWITTER: arudoudebito
Hi Blog.  Just a short essay for today.  Has anyone noticed how NHK still reports as if the LDP is in power?
It's been a month and a half since the DPJ assumed office, the first real bona fide party in Japan's modern, developed, postwar history to actually offer a change of perspective and an alternative opposition.  They keep surprising me with both their proposals and their competence so far.
But you wouldn't get that impression from watching NHK.  Yesterday morning's 7AM news (Nov 2, 2009) had a smidge on the DPJ's latest policy move, but then had a citation from former cabinet member (who nearly was booted out this election from my local electorate, Ebetsu, and had to be brought back in as a Proportional Representation "Zombie" Dietmember) Machimura Nobutaka, mentioned by name, offering a counterargument seemingly nearly as long as the airtime given the LDP.  Who is he to comment and why should anyone, particularly NHK, care?
I've seen this time and time again on NHK, supposedly neutral — or at least pro-government.  Which means it should be promoting the DPJ's view now that it is the government.  But that's not happening.  NHK, to me, seems to be treating our current government as if it's an aberration, a lull or momentary lapse of reason before the LDP gets back in.
I'm not alone in this view.  Christopher Johnson, writing for the FCCJ's Number One Shimbun of October 2007, commented (excerpt):
THE ELECTION : Two – Is NHK still in bed with the LDP?
State-funded network still airing views of defeated politicians

After booting them from power in a landslide vote, many Japanese were hoping to forget about the Liberal Democratic Party and its 55 years of rule, at least for now.

But not NHK.

The night of the election, when the opposition Democratic Party of Japan trounced the ruling party by a 3:1 margin, NHK paid special attention to the victory of young LDP candidate Shinjiro Koizumi, the son of former LDP leader Junichiro Koizumi.

The day after the election, when Japanese were experiencing real democratic change for perhaps the first time, NHK news featured an all-party discussion, where it allowed LDP Secretary-General Hiroyuki Hosoda to browbeat the victorious Katsuya Okada and criticize the DPJ's plans to reward the public with free roadways and education.

It's as if the public had never spoken, had never fired Hosoda and the LDP. NHK, which has grown accustomed to propagating the views of the almighty LDP, was apparently the last to get the message that Japanese citizens have had enough of old-guard politicians.

It's hard to imagine CNN, after Obama's historic victory, allowing John McCain to shoot the air out of the Democrats, or the BBC hosting a forum to gang up on a party just given a massive mandate to rule.

NHK didn't stop there. All week, the network played up the race for the LDP leadership, as if anyone cares. It also ridiculed rookie DPJ lawmakers in their 20s and 30s, suggesting they wouldn't know how to carry out their duties.

And then, moments after the Diet selected Yukio Hatoyama as Japan's new prime minister, NHK focused yet again on LDP golden boy Koizumi, as if he, and not the DPJ, is the future hope of Japan…

… overall, NHK, as well as many elements of the Japanese and foreign media, has failed to realize that Japan's election is nothing short of a social revolution, and a blow to the old-boys' network nationwide… NHK continues to grant the LDP more air time than it ever gave opposition parties in the past.
Rest of the article at:
http://www.fccj.or.jp/node/5001
Anyone else noticing this?  Arudou Debito in Sapporo