mytest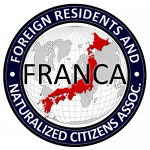 UPDATES ON TWITTER: arudoudebito
Hi Blog.  Regarding an issue I blogged here about earlier this week, about a hotel named "Kyou no Yado" that advertised on its Rakuten Travel listing that it would refuse any customer who did not speak Japanese, an update:
I contacted the Kyoto Tourist Association, the Kyoto City Tourism Board, and the National Tourism Agency in Tokyo about this issue with handwritten letters last Monday.  I received a letter yesterday sokutatsu (included below) from the Kyoto Tourist Association, as well as a personal phone call yesterday afternoon from a Mr Sunagawa there, who told me the following:
The hotel was indeed violating the Hotel Management Law (which holds that people may only be refused lodgings if all rooms were booked, there was threat of contagious disease, or endangerment of "public morals") by refusing people who could not speak Japanese,
The hotel was hereby advised by KTA to change its rules and open its doors to people regardless of language ability,
The hotel did not protest, and in fact would "fix" (naosu) its writeup on its Rakuten Travel entry,
The hotel hasn't gotten to it yet, but assuredly would. (It still hasn't as of this writing.)
I asked what was meant by "fix", and whether the language would just be shifted to find another way to refuse people again in violation of the Hotel Management Law.  Mr Sunagawa wasn't sure what would be done, but they would keep an eye on it, he said.
Mr Sunagawa was very apologetic about my treatment, especially given the rudeness of Kyou no Yado's written reply, and hoped that I would consider coming back to Kyoto soon and not have an unfavorable impression of it.
COMMENT:  This is far better than I expected.  The KTA had told me on Monday that they had no real authority (kyouseiryoku) here to advise a nonmember hotel, yet here they were taking this up and making the call.  I guess Kyou no Yado's reply was really unbecoming to the situation.  Bravo.  Quite honestly, given the fact that I've contacted a number of authorities regarding local exclusionary signs and rules (which usually resulted in nothing being done), I wasn't even expecting an answer (hey, bureaucrats will get paid anyway even if they sit on their hands; avoiding work is easier for them).
Find another exclusionary hotel like this?  Contact the local town or city tourist agency and include the letter from the KTA below, referring to it as a template for how some government agencies do get off their duff.  Anyone want to do that for the exclusionary hotel in Wakkanai? ("Itsuki", the one which outright refuses all foreign clients, even cancels reservations if the customer's name looks to be foreign).  Be my guest.  Don't be theirs.
Meanwhile, let's keep an eye on "Kyou no Yado's" Rakuten Travel listing.  Arudou Debito in Sapporo
Letter from KTA follows, click to expand in browser:
ENDS