mytest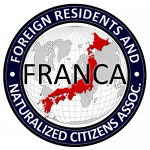 UPDATES ON TWITTER: arudoudebito
Hi Blog.  Just a quick word, having watched the the 8:30-9:05 joint press conference tonight between PM Hatoyama and Pres Obama.
For those who did not see it, they focussed on issues that were of a larger geopolitical nature, including Afghanistan, nuclear weapons, North Korea, global warming, moving Guantanamo trials to the US, and, foremost, the need for maintaining the strength of the Japan-US Alliance and its positive effects on the wealth, security, and stability of East Asia as a region.
They took only one question each from the press corps (so each of them asked lots of questions).  The child abductions, the point most germane to Debito.org at this time, did not come up.
I open this blog entry so that others can discuss what they thought about the press conference, as well as Obama's Japan visit this time around in general.  Go for it.  Arudou Debito in Sapporo