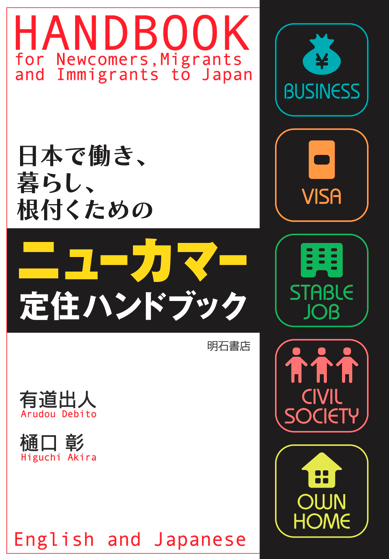 UPDATES ON TWITTER: arudoudebito
DEBITO.ORG PODCASTS now on iTunes, subscribe free
Hi Blog.  Here's an informative page from the Fukuoka General Union on how local boards of education are outsourcing ALTs through dispatch companies in place of actual JETs through the JET Programme.  Excerpt follows:
/////////////////////////////////////////////////////////////
THE ALT SCAM
By the Fukuoka General Union
Throughout Japan Boards of Education have been moving away from the JET program in favour of outsourcing ALT jobs to dispatch companies. In Fukuoka it has come to the point that most BOEs subcontract out their work.
This page is aimed to shed some light on the current systems that operate to the detriment of ALTs – who are practically all non-Japanese (NJ).
– Why do BOEs outsource ALT teaching jobs.
– The difference between direct employ, sub-contract and dispatch contracts.
– What is illegal about a sub-contract ALT working at a public school.
– The tender bid process.
– How much money do dispatch companies make from ALTs?
– Dispatch company ALT and health insurance.
– How dispatch companies and BOEs get rid of ALTs they don't like.
– Ministry of Education tells BOEs to directly employ ALTs – BOEs ignore directive.
– Labour Standards Office issue reprimand, BOE has head in the sand.
– How the sub-contracting system damages other teachers in the industry.
– Why the Fukuoka General Union is fighting for direct employment.
– Reference materials
– You Tube news reports on the ALT sub-contracting issue (Helps explain the situation to Japanese teachers)
Why do BOEs outsource ALT teaching jobs.
Up until a few years ago most local governments procured their Assistant Language Teachers (ALTs) through the JET program. However, with local government budgets tightening, they began looking for ways to cut expenditure. The cost of keeping a JET was about 6 million yen per year, so when they were approached by dispatch companies which offered to do it for less they jumped on the bandwagon. But not only did they save money, they outsourced the management of the ALTs, getting the dispatch company to take on the troublesome chore of getting the ALT accommodation, assimilating them into Japanese society and taking care of any trouble that arises. Like a cancer the number of non-JET ALTs at public schools increased to a point where they make up the bulk of ALTs in Fukuoka (and other) Prefectures. To outsource the ALT teaching jobs, they have determined that it is a "service" (業務 gyomu)…
///////////////////////////////////////

Rest at http://fukuoka.generalunion.org/alt/index.html
Here's an old article from the Mainichi I had lingering in my archives on this subject, to give you an idea just how widespread the practice is.  Arudou Debito in Sapporo
偽装請負:千葉・柏市小中61校で認定 外国人指導助手不在に
毎日新聞 2010年4月17日 東京朝刊, Courtesy JH
http://mainichi.jp/life/edu/news/20100417ddm041040164000c.html
◇せんせいは偽装請負でおやすみです
千葉県柏市の市立小中学校全61校で3月末まで英語を教えていた外国人の指導助手(ALT)23人について、厚生労働省千葉労働局が、業務請負契約なのに学校の指揮下で働いていたとして13日付で違法な「偽装請負」と認定した。是正指導を受けた市教委が16日発表した。これにより、学校はALTの授業が新年度始められない事態に直面。同様の実態は全国的に多数あるとみられ、影響が広がる可能性がある。
柏市教委によると、同市のALT民間委託は00年に始まり、07~09年度の3年間は東京都内の業者に委託。同期間のALT23人が3月末に契約期限切れを迎えた。これに対し、ALTを支援する労働組合「千葉労連東葛ユニオン」が市教委に雇用継続を求める一方、千葉労働局に「偽装請負だ」と申し立て、労働局が調査していた。
市教委は新年度から、業務請負を労働者派遣契約に切り替え、新たに別のALTを受け入れる予定だった。ところが、過去3年間のALTが実質は派遣労働の「偽装請負」と認定され、派遣期間が3年を超えると直接雇用申し入れの義務が生じるとする労働者派遣法の規定や、新たに派遣契約を結ぶには3カ月間以上空けるとする厚労省の指針により、新年度からのALT受け入れができなくなった。市教委は3カ月後の7月以降、ALTの授業を再開する方針だ。
文部科学省国際教育課は昨年8月、ALTの業務委託契約について直接雇用や派遣に切り替えるよう全国の自治体教委に通知。その直後の調査で、全国670教委が業務委託契約を締結しており、うち439教委は「見直しの予定はない」と回答した。同課は「各教委は労働局に相談して適切な対応を取ってほしい」としている。【早川健人】
==============
■ことば
◇偽装請負
業務を受注した請負会社が単に労働者を送り込み、発注元の指揮下で仕事をさせる行為。実態は派遣労働と変わらない。本来の業務請負契約は、請負会社が労働者を指揮して仕事をさせる。偽装請負は使用者責任があいまいになるとして、職業安定法や労働者派遣法で禁止されている。
毎日新聞 2010年4月17日 東京朝刊
ENDS