mytest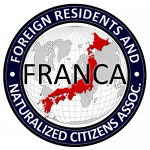 UPDATES ON TWITTER: arudoudebito
DEBITO.ORG PODCASTS now on iTunes, subscribe free
Hi Blog.  To kick off this week, some important economic news.  As the air keeps going out of the Japanese economy, we have world rankers of companies noting Japan's comparative slippage.  Forbes has its say below (compare with a decade ago).  This might be a temporary blip, or Japan (particularly Toyota) might rise from the ashes again (good luck on that), but in any case this news isn't good.  And it's one more bellwether to me of the unsustainability (not just "souring") of the system here in Japan.  It will not only affect Japan's standing as Asia's "representative" to the world (hello China and its even less liberal human rights policies), but also Japan's self image and it's ability to cope with the outside world (and the residents from the outside world who live here).  Arudou Debito in Sapporo
///////////////////////////////////////////////
Toyota plummets to 360th in Forbes ranking
Japan Times/Kyodo Friday, April 23, 2010
http://search.japantimes.co.jp/cgi-bin/nb20100423a3.html
NEW YORK (Kyodo) Toyota Motor Corp. has fallen to 360th in the Forbes ranking of the world's leading companies for 2010, plunging from third the previous year.
The sharp drop came after the automaker was hit by a spate of recalls worldwide and a decline in sales amid the global auto market slump.
Only three Japanese companies — NTT Corp., Mitsubishi Corp. and Honda Motor Co. — were ranked in the top 100, compared with 11 the previous year, indicating the diminished presence of domestic firms in the global economy. NTT was ranked 41st, Mitsubishi 78th and Honda 86th.
Major financial groups also fell in the rankings, hit by deteriorating earnings, with Mitsubishi UFJ Financial Group Inc. dropping to 369th from 21st.
China, moving in the opposite direction, had seven firms in the top 100, with Industrial and Commercial Bank of China ranked fifth.
JPMorgan Chase topped the rankings, followed by General Electric and Bank of America.
Full article at http://search.japantimes.co.jp/cgi-bin/nb20100423a3.html