mytest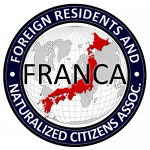 UPDATES ON TWITTER: arudoudebito
DEBITO.ORG PODCASTS now on iTunes, subscribe free

JUST BE CAUSE
Futenma is undermining Japanese democracy
The Japan Times: Tuesday, June 1, 2010
By DEBITO ARUDOU
http://search.japantimes.co.jp/cgi-bin/fl20100601ad.html
Times are tough for the Hatoyama Cabinet. It's had to backtrack on several campaign promises. Its approval ratings have plummeted to around 20 percent. And that old bone of contention — what to do about American military bases on Japanese soil — has resurfaced again.
http://search.japantimes.co.jp/cgi-bin/nn20100430a1.html
The Okinawa Futenma base relocation issue is complicated, and Prime Minister Yukio Hatoyama has devoted too much time to a battle he simply cannot win. If the American troops stay as is, Okinawan protests will continue and rifts within the Cabinet will grow. If the troops are moved within Japan, excessive media attention will follow and generate more anti-Hatoyama and anti-American sentiment. If the troops leave Japan entirely, people will grumble about losing American money.
http://search.japantimes.co.jp/cgi-bin/nn20100526a1.html
So let's ask the essential question: Why are U.S. bases still in Japan?
One reason is inertia. America invaded Okinawa in 1945, and the bases essentially remain as spoils of war. Even after Okinawa's return to Japan in 1972, one-sixth of Okinawa is technically still occupied, hosting 75 percent of America's military presence in Japan. We also have the knock-on effects of Okinawan dependency on the bases (I consider it a form of "economic alcoholism"), and generations of American entrenchment lending legitimacy to the status quo.
Another reason is Cold War ideology. We hear arguments about an unsinkable aircraft carrier (as if Okinawa is someplace kept shipshape for American use), a bulwark against a pugilistic North Korea or a rising China (as if the DPRK has the means or China has the interest to invade, especially given other U.S. installations in, say, South Korea or Guam). But under Cold War logic including "deterrence" and "mutually assured destruction," the wolf is always at the door; woe betide anyone who lets their guard down and jeopardizes regional security.
http://en.wikipedia.org/wiki/Unsinkable_aircraft_carrier
Then there's the American military's impressive job of preying on that insecurity. According to scholar Chalmers Johnson, as of 2005 there were 737 American military bases outside the U.S. (an actual increase since the Cold War ended) and 2.5 million U.S. military personnel serving worldwide. What happened to the "peace dividend" promised two decades ago after the fall of the Berlin Wall? Part of it sunk into places like Okinawa.
http://www.alternet.org/story/47998/
But one more reason demonstrates an underlying arrogance within the American government: "keeping the genie in the bottle" — the argument that Japan also needs to be deterred, from remilitarizing. The U.S. military's attitude seems to be that they are here as a favor to us.
Some favor. As history shows, once the Americans set up a base abroad, they don't leave. They generally have to lose a war (as in Vietnam), have no choice (as in the eruption of Pinatubo in the Philippines), or be booted out by a dictator (as in Uzbekistan). Arguments about regional balances of power are wool over the eyes. Never mind issues of national sovereignty — the demands of American empire require that military power be stationed abroad. Lump it, locals.
http://en.wikipedia.org/wiki/Mount_Pinatubo
http://www.washingtonpost.com/wp-dyn/content/article/2005/07/29/AR2005072902038.html
But in this case there's a new complication: The Futenma issue is weakening Japan's government.
Hatoyama has missed several deadlines for a resolution (while the American military has stalled negotiations for years without reprisal), enabling detractors to portray him as indecisive. He's had to visit Okinawa multiple times to listen to locals and explain. Meanwhile, the opposition Liberal Democratic Party claims Hatoyama is reneging on a promise (which is spoon-bitingly hypocritical, given the five decades the LDP completely ignored Okinawa, and the fact that Hatoyama has basically accepted an accord concluded by the LDP themselves in 2006). And now, with Mizuho Fukushima's resignation from the Cabinet, the coalition government is in jeopardy.
http://search.japantimes.co.jp/cgi-bin/nn20100525a6.html
http://search.japantimes.co.jp/cgi-bin/ed20100530a1.html
Futenma is taking valuable time away from other policies that concern Japan, such as corruption and unaccountability, growing domestic economic inequality, crippling public debts, and our future in the world as an aging society.
As the momentum ebbs from his administration, Hatoyama is in a no-win situation. But remember who put him there. If America really is the world's leading promoter of democracy, it should consider how it is undermining Japan's political development. After nearly 60 years of corrupt one-party rule, Japan finally has a fledgling two-party system. Yet that is withering on the vine thanks to American geopolitical manipulation.
We keep hearing how Japan's noncooperation will weaken precious U.S.-Japan ties. But those ties have long been a leash — one the U.S., aware of how susceptible risk-averse Japan is to "separation anxiety," yanks at whim. The "threatened bilateral relationship" claim is disingenuous — the U.S. is more concerned with bolstering its military-industrial complex than with Asia's regional stability.
In sum, it's less a matter of Japan wanting the U.S. bases to stay, more a matter of the U.S. bases not wanting to leave. Japan is a sovereign country, so the Japanese government has the final say. If that means U.S. forces relocating or even leaving completely, the U.S. should respectfully do so without complaint, not demand Japan find someplace else for them to go. That is not Japan's job.
Yet our politicians have worked hard for decades to represent the U.S. government's interests to the Japanese public. Why? Because they always have.
The time has come to stop being prisoners of history. World War II and the Cold War are long over.
That's why this columnist says: Never mind Futenma. All U.S. bases should be withdrawn from Japanese soil, period. Anachronisms, the bases have not only created conflicts of interest and interfered with Japan's sovereignty, they are now incapacitating our government. Japan should slip the collar of U.S. encampments and consider a future under a less dependent, more equal relationship with the U.S.
Debito Arudou coauthored the "Handbook for Newcomers, Migrants and Immigrants." Twitter arudoudebito. Just Be Cause appears on the first Community Page of the month. Send comments to community@japantimes.co.jp
ENDS