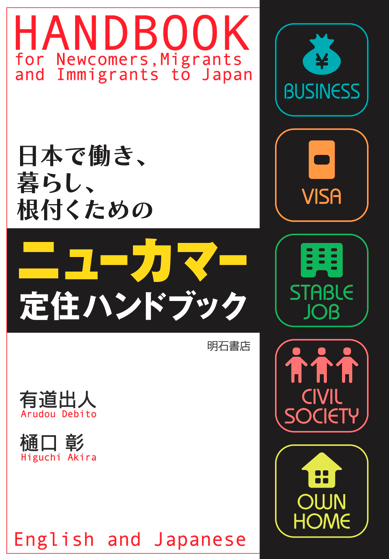 UPDATES ON TWITTER: arudoudebito
DEBITO.ORG PODCASTS now on iTunes, subscribe free
Hi Blog.  Get a load of this Nikkei Business cover (courtesy of MS).  Nothing like a bit of Photoshop to add a Chinese-style torii (and a crappy shadow against the sun) in the middle of Ginza to create alarm and sell papers:  "Your new boss is Chinese", reads the headline, coining the word "Chapan".
Also enjoy the typical invective that invades Japanese business rhetoric:  Rakuten's "enemy" is America's Amazon Inc and China's Ali Baba.  As Chalmers Johnson wrote back in 1980 (article here for those who can access it), Japanese companies don't just enter a market, they "hit the beaches" (jouriku suru).  So let's gird the troops for battle, especially now that we're on a defensive posture.  I don't know which is worse — the sh*t-eating grins and claims of superiority (when Japan was a rising economy during the Bubble Economy), or the sore-loser crybaby language one sees nowadays, even though Japan can't clean up its act (debtwise, for example), or accept that the current way of doing business may not be sustainable.  Better to resort to aggressive invective against the outsider, I guess.  Those are my thoughts on a crabby morning after watching too much early-morning World Cup.  Arudou Debito in Sapporo
ENDS