mytest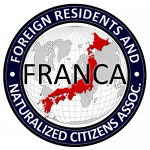 UPDATES ON TWITTER: arudoudebito
DEBITO.ORG PODCASTS on iTunes, subscribe free
Hi Blog.  Here's a bit of good news, albeit a bit incomplete based upon this article alone.  May there be more outcomes like this.  Pity these things happen to the elderly too.  Arudou Debito in Sapporo
///////////////////////////////////////////////
Decision not to examine foreigner's request on welfare benefits repealed in Oita
Japan Today/Kyodo Friday 01st October, 2010, Courtesy of Clankshaft
http://www.japantoday.com/category/national/view/decision-not-to-examine-foreigners-request-on-welfare-benefits-repealed-in-oita
OITA — A Japanese court repealed on Thursday a decision by Oita Prefecture in southwestern Japan not to examine a request from a 78-year-old Chinese woman to look into a decision by Oita City that rejected her application for welfare benefits.
A three-judge panel at the Oita District Court acted on a suit filed by the woman, who has obtained permanent residency status in Japan, against the Oita prefectural government decision that turned away the woman's request, filed in February last year, to examine the Oita municipal government decision not to provide welfare benefits to her.
The prefectural government dismissed the woman's request without examining it, saying she was not eligible to seek benefits because she does not have Japanese nationality.
In Thursday's ruling, the district court said the prefectural government must review the municipal government decision in line with the woman's request, and decide whether she should be given benefits.
Presiding Judge Kenji Kanamitsu brushed aside the prefectural government's argument that the city's decision not to provide her with benefits was a ''unilateral administrative action'' against a foreigner who has no right to seek welfare benefits, and not an ''administrative decision'' as she claimed, whose appropriateness can be reviewed under the administrative appeal law.
Judge Kanamitsu said the woman is ''obviously'' eligible to ask the prefectural government to review the municipal government decision.
''An application for welfare benefits has been rejected, and it means the same to the applicants, regardless of their nationalities,'' the judge said.
The Chinese woman has filed a separate suit against the Oita municipal government seeking a repeal of its decision not to provide welfare benefits to her. The district court is scheduled to give a ruling on the suit on Oct. 18.
The Ministry of Health, Labor and Welfare has not recognized foreigners' legal rights to seek welfare benefits but has instructed prefectural governments to act ''similarly'' with cases of Japanese nationals in deciding on applications for such benefits from foreigners.
ENDS