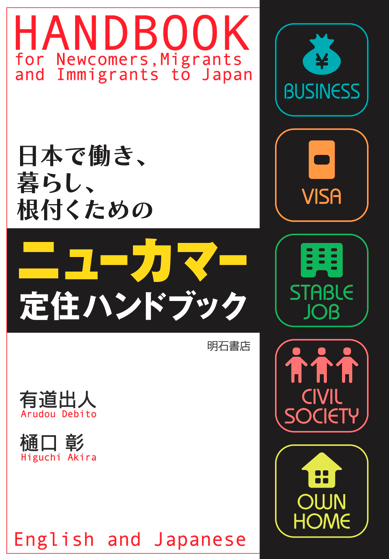 UPDATES ON TWITTER: arudoudebito
DEBITO.ORG PODCASTS on iTunes, subscribe free
Hi Blog. We might have the image of the DPJ being too bogged down in politics to get much done. But as NHK reports below (be sure to watch video too from the link), we have some pretty impressive lawmaking being done by a more liberal government for one underprivileged segment of Japanese society — the handicapped.
The committee's deliberations are saying the things we want guaranteed vis-a-vis human rights for human beings — including protections enshrined in law. With this precedent and degree of enlightenment, can we but hope that they could someday stretch it to include non-citizens? The linkage, however tenuous, is there. Have a read. Anyone espying these deliberations in English as well, please send link and article, thanks. Arudou Debito
////////////////////////////////////
障害者差別禁止法案を検討へ
NHK News 2010年11月24日 4時21分 courtesy AK
Video at http://www3.nhk.or.jp/news/html/20101124/k10015410031000.html
政府の「障がい者制度改革推進会議」は、3年後の国会で、障害を理由とした差別の禁止と、被害を受けた場合の救済などを目的とした法律の制定を目指すとしており、有識者を中心とした専門の作業部会を設け、具体的な問題点の検討に入ることになりました。
政府は、ことし1月、障害者への支援策を障害者自身の視点から改める必要があるとして、障害がある人とその家族が委員の半数以上を占める「障がい者制度改革推進会議」を設け、今の障害者基本法の抜本的な見直しを進めています。そして、3年後、平成25年の国会で、障害を理由とした差別の禁止と、障害者がそうした被害を受けた場合の救済を目的とした法律の制定を目指すとして、「推進会議」のもとに大学教授や弁護士などが参加する専門の作業部会を設け、検討に入ることになりました。作業部会では、当面は2か月に1度の割合で会合を開き、諸外国の差別禁止法について、それぞれ、法律を制定するまでにどのような議論が行われたのかを調査したり、障害者差別に関する具体的な事例について、自治体や関係団体からヒアリングを行うなど、具体的な問題点の検討を進めることにしています。
ENDS