Posted by Dr. ARUDOU, Debito on September 10th, 2011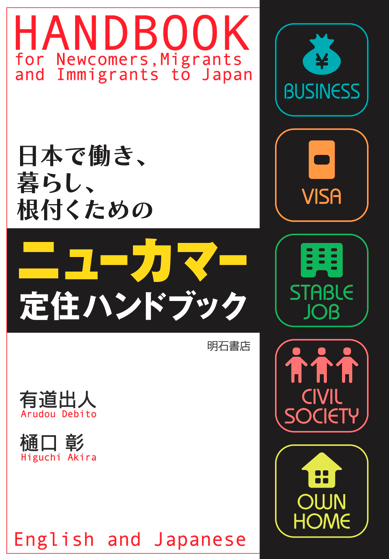 UPDATES ON TWITTER: arudoudebito
DEBITO.ORG PODCASTS on iTunes, subscribe free
Hi Blog. In line with the current thread on sexuality in Japan, what follows is a testimony by a NJ female, Sexylass, about how she got into (and got out of) a sexless marriage. She also talks about "The Douzo Effect" — the chilling effect that forced sexuality has on a relationship. Have a read. Arudou Debito
//////////////////////////////////////
The Douzo Effect
By SexyLass
September 7, 2011
I have always had a penchant for the exotic or the different. It is not the ordinary Australian girl that marries a Japanese man. There are a few of us but the most commonly-held scenario is Western men marrying Asian women (even if more Japanese men in fact marry foreign women). I love Asian faces and even though I am separated now from my Japanese husband something inside me still gets very excited when I see a good looking Asian man.
I studied Japanese at university as a mature age student and then I moved to Japan when I was thirty so I could really immerse myself into the Japanese language. I was a very lonely Western woman shagging the local temple's Japanese monk whenever he could 'come over and see me' type of thing.
I met my (future) husband on a Japanese dating website for other lonely types. He spoke to me in Japanese. This was refreshing as the sexy monk who knew English never spoke to me in Japanese. This new man, lets call him Ken, charmed me by speaking to me slowly in Japanese, the way that every person in Japan expected me to speak to them in English so I could surreptitiously teach them English. Instead Ken did this for me in Japanese. Though we could probably have very well conversed in English as he had lived in America for a year of his life.
I stopped shagging the local monk and Ken and I spoke on the phone every night for several months in Japanese. We developed a long distance relationship over the phone. We had a lot of phone sex. I really believed that he was into it and his libido seemed quite similar to mine, that is, that he needed to have sex a lot. I had more long distance phone sex with Ken than I could count. Things looked very promising though we hadn't yet met.
Ken began sending me gifts. It started with boxes of English versions of Japanese comic books. He sent me the English version of The Parasite and a few others because he wanted me to read what he read. He also sent me an orange wallet and said he had bought two so we could be like a 'real Japanese couple' with matching wallets. The gifts got bigger and more extravagant as time went on. There was an ice cream maker, boxes of chocolates and cartons of Lotte and Meiji chocolates, about as much as a convenience store would sell in a week perhaps. He also used to send me lots of chilled packages of meat. There was a lot of lamb, as Ken wanted me to experience the taste of his region. There were also a lot of sausages and beef and potatoes.
After a few weeks Ken convinced me to delete my profile from the dating website where we had met. I wasn't keen to do it, but I felt obliged to with all the gifts I was getting and accepting from him. The gifts seemed never ending. I deleted my profile from the dating website.
I decided that I didn't want to live in the same town as the monk anymore and that the only way to really emotionally leave the monk was to also physically leave the town where we both lived. So I got a better job in another prefecture. No longer was I going to be the English Conversation school slave catching trains all over Matsuyama all day from 6 in the morning till 10 at night with classes interspersed throughout train trips each day. I was going to be a different kind of English slave, an 8am to 4pm English slave. I had got a job as an ALT (Assistant Language Teacher) for a dispatching company. I was happy as I was going to be in Japanese schools hearing Japanese all day and although I was employed to teach English, at least I was going to be immersed in a more Japanese atmosphere. I had not come all the way to Japan to be told I could only speak English all day every day. I had studied Japanese as my university major so I wanted some kind of cultural immersion. I was happy to be going to work as an ALT.
When I arrived in the new town there was one more phone call from the monk but I sent him an angry text saying not to contact me anymore as I could no longer provide him with the emotional support he needed. That is to talk to him on the phone every night when he would call me after he had drunk a bottle of whiskey. The monk had alcohol issues. He had drained me spiritually for too long.
In the new town, the phone relationship and the phone sex continued with Ken. And so did the presents, as Ken sent me presents to settle in. These presents were too extravagant and really should have been a warning bell about Ken's personality. I should have had them returned but I was poor and lonely and I was in love with him.
So I accepted the brand new fridge, washing machine, TV, couch, bed, vacuum cleaner, and microwave. It was over the top but the presents kept arriving. I emailed my mum and my best friend in Australia and they suggested to me that it was a dubious situation and that I should suspect something was wrong with Ken. Really I should have, someone who I had never even met in person was furnishing my flat with brand new appliances. I had heard lots of outrageous stories of generosity in Japan from other non-Japanese and I thought it was just that, Japanese generosity. I didn't have much money at the time and I welcomed the gifts.
I enjoyed my new job as an ALT in Nagoya, I was hearing Japanese every day and some teachers in some staff rooms would speak to me in Japanese. Six months went by and Ken came down south to meet me. He was everything I hoped for, tall, dark and handsome and he took me out and he kissed me passionately on the first day. That night we slept together but that should have been a warning sign too. Although we had kissed lots of times that day I had to seduce him to sleep with me. He had got me excited through the day with lots of kissing and I thought he wanted the same thing as I did, wild hot sex. I thought he was really into me like I was into him. Though it seemed I did all the work and it was over within a minute. Oh well I thought, must have been the 'first time excitement' for Ken and he will probably take more time as he becomes more relaxed with me.
The next day Ken surprised me with tickets to his hometown. I stayed a week in with him and also met his parents. The meeting with the parents went well. They were kind and accepting of me in the first instance. The rest of the time we drove around his prefecture exploring and staying in various Japanese inns. There was enough sex in that week of our meeting for me to be satisfied. Once per night, and though it was at my initiation it didn't phase me as he seemed to enjoy it. I was so happy to have met such a lovely man like Ken. I felt I had found true love.
Another thing that really makes sense to me now in hindsight is that I didn't mind the lack of sex so much then, or lack of initiation by Ken as I had had some Australian boyfriends that wanted it all night every night. At that time I was relieved to have found someone that didn't need sex three or four times a night. Though at the time Ken was probably wondering about this woman that had him 'working' every night. He was probably just being too polite and Japanese to talk about the fact that he didn't want to do it so much.
It was a gorgeous week spent in his part of Japan and I went back down south with love in my heart for Ken. Six months later I quit my ALT job and moved prefectures to be with Ken.
I remember the day I arrived in Ken's town; it was cold, wet, slushy and snowy. There was another warning sign when I turned up at the family noodle shop where Ken worked. I turned up and he didn't seem too phased, he just kind of said "hi" and gave me the keys to his LDK (one room flat). His dad was in the shop and he wasn't overly friendly either, though I had met him before. Perhaps Ken hadn't even told his parents I was moving there. I mean it could be possible they had been quite shocked to see me actually turn up to live with their son.
I got a job as an ALT on the JET Program and life began as a live-in couple. We weren't even living together a few months and the affection from him began to noticeably diminish. I remember one occasion when he came home after work and took my pants off. Ken went down on me, but only for about a minute, it didn't last long, and that was the only time Ken ever went down on me in the whole 10 years we stayed together. Just once for a minute. Could you imagine just having intimate oral sex only once in your defacto or married life?
You might wonder why I stayed with him. I loved him and didn't pay too much attention to the lack of sex at the beginning. Though I thought it was unusual I didn't realise it was going to be a very serious problem in our marriage. But as he started to refuse my affections it became an enormous source of angst for me. It was a puzzle that I couldn't solve, something he refused to talk about and something that I just hoped would get better and not worse as time went by. He wanted to be together all the time, just never sexually. I persisted to try and talk to him about the sexlessness but every time I would try to discuss it he refused to talk about it coming back each time with the same answer "nan no hanashi o shiteiru?" (what are you going on about?). We were both in denial that the marriage was not a normal marriage. I even suggested divorce back then but he refused to talk about that too.
Despite the pain of continuous sexual rejection I believed he truly loved me and I loved him and wanted to marry him. He never agreed or proposed though I suggested it. One day he completely surprised me by taking me to his parents' house and announced that we were going to get married. I was shocked. And his mother must have been too as she burst into tears and hugged me hard for ages. Such a great show of emotion from Ken's Japanese parents was quite phenomenal. Twelve months later we went to Australia and got married in my hometown.
The night before I flew out to Australia to get married I met a friend downtown for a coffee. I told her I didn't really want to get married but my mother and his parents had gone to great expense and that I felt I had to go through with it. Really I shouldn't have been so stupid, and so dishonest. I should have been assertive enough to cancel the wedding and at least pay my mum back for any money she had spent. I should have been a runaway bride but I was delusional. There is no excuse really, obviously I just needed to learn a very hard lesson.
So we were married. After a short honeymoon in Australia we went back to Japan and we never had sex again unless I insisted on it or initiated it. It was demoralising. It was shameful. Even in the first week of marriage I found strange messages on his phone of meeting rendezvous arrangements between him and various people. I thought they were potential girlfriends but in hindsight I think they must have been prostitutes. I confronted him and said I wanted an annulment. I didn't care anymore and even told his parents about it, his parents screamed at him and he never did it again. Looking back I should have relied on my instinct. If you feel something is wrong in your relationship, well it is. If you think your partner is playing up, they generally are, what you feel is not imaginary.
It was like a prison sentence, not a marriage. I felt like I was in a sexual prison. The life sentence was that I would never have sex again with my husband but not with anyone else either because in the hope that things could get better I chose to be faithful to this man. I would get angry about it, then I would argue with him, then he would do something nice for me, take me out or buy me a present or tell me that he loved me. Each time he convinced me to stay in the marriage with him for love. This pattern continued for years. I would get angry and confront him and he'd convince me to stay, then I would calm down for a while always hoping for the best, thinking that one day our marriage might become slightly sexually normal. By normal I mean possibly we might have sex once a year or once every six months. I know now that if things don't start out as you'd like they are not going to change into what you would like. I really seem to need to learn the hard way.
————————–
After five years I was tired of teaching English in Japan. And there weren't many employment opportunities for non-Japanese where we lived. I wanted to broaden my employment prospects. Ultimately I planned to return to Australia and I hoped to get a job as a Japanese translator or interpreter. I thought I would try and get into an Australian university that offered the best course in translation and interpreting. I had to pay an invigilator and that person needed to be a lecturer working at a university in Japan. I didn't know anyone so I took a chance and emailed a fairly well known teacher and writer. I will call him John. I emailed him and asked him to come over to my place and proctor me for a fee. John agreed.
And so John came over and invigilated me. I didn't pass. My Japanese still wasn't as good as I had hoped it was. Though John stayed for a cup of tea and a biscuit and we chatted. It was great to get to know John. He was divorced from a Japanese woman and as a matter of course we got talking about our Japanese marriages. I spilled over that I was in a sexless marriage with a great guy. How is that for an oxymoron, sexless marriage but great guy? "He doesn't satisfy me or give me much affection, but he is a top guy, a good husband." John identified too that his ex-wife had also given him years of sexless marriage. We made jokes about the ridiculousness of sexless marriages, and shared demoralising stories. Most importantly though I was given some comic relief to laugh at such a sad situation, being in a marriage when clearly one person didn't want to be intimate with the other anymore. And possibly never had really wanted to.
One of John's stories really stood out. He coined it the 'Douzo Effect'. John recalled to me that similarly to me he had hounded his wife a fair bit as to when they would have sex again. To appease him, he told me that one night she got in the shower, dried herself off, then with a towel around her laid on their bed and said 'douzo'. John was horrified and completely turned off. It was as though she was offering herself, her body but she was not actually interested in any of the sex that would take place. Literally offering herself for him to do with what he wanted to do with her, but she wouldn't be there emotionally, just physically. As demoralising as it was we still laughed a lot about this story. And so the Douzo Effect was born. I never thought I would experience the Douzo Effect. John said another thing to me that day that really made sense too, "if you don't like who you yourself are when you are with a person, it is time to get out of the relationship". I listened and understood those words but didn't act on them. I just kept hoping things would get better.
So life went on and I continued to check Ken's phone. There was no sign of anything clandestine and in my denial I convinced myself Ken just wasn't a sexual person. Ken got a spouse visa and came back to Australia with me and we moved in with my mother for 12 months. Later we moved into my townhouse which I had bought ten years previously. He got various jobs. He became mentally unstable. Countless times I tried to hug him and he would physically push me away. On the few occasions when I did initiate sex and we did it, his forehead would be all tight and frowning when we were in the act. It looked like he was physically repulsed by me. It was always with me on top and him on the bottom. He was too lazy to even make an effort to try any other positions. As long as he didn't have to do anything and could just lay there he would 'participate'.
It was a couple of years later when it happened to me. After years of very little sex and fruitless discussions (initiated by me) with Ken about the marriage the Douzo Effect became reality. I had all but given up trying to resolve the problem of our sexless marriage with Ken but I still mentioned it as a joke sometimes. I think I had already forgotten about it by the time he got back from his shower and laid on his bed (as we were sleeping in separate beds by then). I went into his room to say goodnight and he said to me 'douzo' as he lay there naked on a towel on his single bed. I couldn't believe it, years later exactly the same thing that John had shared with me was happening to me. Needless to say I was completely turned off and didn't take up the offer.
That was the last time I even talked about sex with him again. The Douzo Effect had turned me off so much I stopped even mentioning anything about our sexlessness. I began to completely give up on the marriage. I gave up trying to communicate with him about it and in my mind wondered how I could continue in a marriage with a man that never wanted to have sex with me ever again. I often wondered if I would experience mutual affection or sex again in this lifetime, before I died. I knew that my marriage was not a real marriage. By then I had even talked about my sexless situation with my family. My mother, my brothers and my sister-in-law knew about my sexless marriage. It was all so shameful for me. Before I had met Ken I had never spoken to my family about my sex life, that kind of thing did not feel right. But I had become so desperate and my self image was so distorted I couldn't help sharing the details of my stupid situation with family and even workmates. In hindsight I think the sharing about it was the beginning of me emotionally leaving the marriage. By verbalising the situation I was beginning to clear a pathway out of the marriage. Though getting out was a long process.
Eventually there was no sex at all and by this point I no longer tried to have sex with him. After years of trying I no longer WANTED to have sex with him. We had not kissed for years. If he held my hand or sat next to me I would push him away, the same way he had physically pushed me off him for years. He had hurt me so much that I would not let him back in. I got fatter and ate more and more.
Despite Ken not wanting to have sex with me he desperately wanted a child and wanted me to go through the IVF process. He wanted an incubator. Thank goodness I was barren. I entertained this stupid thought and to cure my infertility I had an operation to get fibroids removed from my uterus. At the time I thought it would be my last chance at having a child. Funnily enough Ken's grandmother had had the same operation. Her operation was so successful that she had produced four children after, one being Ken's father.
After my operation when I was full of stitches and could barely walk Ken became mentally unstable and was in the end committed to a mental hospital for a few weeks. His family rang me and abused me and said that it was my fault that he had had his breakdown. That was interspersed with phone calls asking me to call the mental hospital and to interpret for them. After one too many abusive phone calls, I said to his mother that they would need to come to Australia to get him out and that they would need to do it through the Japanese consulate. They did, I didn't hear from them much after that. They came and picked up Ken and took him back to Japan for lots of promised therapy.
Ken phoned me and mailed me from Japan as though nothing was wrong. In no uncertain terms I told him to stop calling me and in the emails I said I definitely didn't want him in my life anymore. Ken was either angry or depressed before he finally broke down. He exhibited behaviours that didn't correspond with friendship let alone marriage. He needed professional help. I did not like the person I had become in the marriage either. I had to begin to look after myself.
Unannounced, Ken turned up on my doorstep three months later. He said he was sleeping in his car. I felt sorry for him and took him back. He lived with me again for another twelve months. We never had sex again. We continued to sleep in separate rooms for those 12 months. I had become a mother figure to him. He wanted to stay in this mother-son marriage but again I couldn't take it anymore. I felt that he was just using me for a place to live by then. He was also planning to set up a business despite being mentally unstable and having severe health problems related to his diabetes.
I suggested he find a share-house and so instead of calmly looking for a place online or in the paper he left in a wild rage. I did not throw him out, he chose to leave the way he did.
I heard from my sister-in-law who he had gone to visit and complain about me to, that he was sleeping in his car again. I was worried about him so I checked his mail. I know that is wrong but I was genuinely worried about him. I learnt that he had been sleeping in his car and emailing prostitutes and arranging meetings.
He had emailed a woman and arranged to buy her used knickers for the sum of $60 in a car park at night. Strangely though he had been coming back to my house during the day when I was at work and doing the dishes and putting the rubbish out. Buying used knickers at night and house chores by day.
After I discovered what he was up to, the proof that Ken still had sexual desires just not with me, I sent him a text asking for my key back. I also let him know that he wasn't welcome in my house anymore. He returned my key and took the last of his things. I didn't tell him I knew about the prostitutes, knickers or other strange mails. It was not going to resolve anything by this stage.
I have not seen him since and I don't wish to. I still miss him, but I realise I am probably missing the Ken that I want him to be and not the Ken that he really is. I would rather be single and a bit lonely than to live in that lonely prison of a marriage. A marriage where I couldn't have sex with my partner but I couldn't have sex with anyone else either. I plan to have sex again with someone who mutually wants to have sex with me before I die at least. Now I have the freedom I should have granted myself long ago. I should have ended the relationship and not married but hindsight is only valuable if we treat it as a learning experience.
Basically Ken is a good person and despite everything that happened between us I wish him all the best. I hope he is ok but we don't need to be married anymore, that is for sure. I think we are just two people that were getting older and got married for all the wrong reasons. We certainly aren't the first and wont be the last.
—————————–
You might wonder why I stayed for so long, ten years with this man. I took my marriage vows seriously and tried to make the best of the marriage. I continuously hoped for the best, that things would get better. I even convinced myself at times that things could be worse and that I would be able to stay in a sexless marriage. Clearly the truth is that Ken didn't desire me, he wanted a wife who played his mother. He is still interested in sex, just not with me.
It is really important that a couple agree about sex before they get married. No one is going to change and it is really important that your idea of marriage is the same idea of your partner's idea of marriage, before you sign up. People get married for the wrong reasons. I did. I was lonely and I was worried about my age and finding someone. I also thought I had met the most wonderful man. He was kind, hardworking, funny, cooked well and always wanted to be with me. I ignorantly thought everything would work out for the best.
Being single now is great. I don't plan on getting married again. I have a pretty good job and have interesting hobbies. I wouldn't mind a sex friend or two but that's all. I don't want to live with anyone again. I am not holding out for Mr Right or even Mr Fantastic. I am not even searching for anyone. I am enjoying my life, my friends, my work and my hobbies. I like who I am and I will not stay in a relationship again because I think I have to.
EPILOGUE
Recently I took a risk and asked an acquaintance on a date. I didn't expect anything to come of it but since I wrote my story I have had sex with this lovely man. He worships my body with his. Sleeping with him in the last few weeks has boosted my self-image and self-esteem more than thousands of dollars worth of therapy ever could. I don't know where this relationship will go and am not worried either. I am enjoying the intimacy. The new man never directly or indirectly criticises my body. He accepts me and loves me for who I am. I did not realise how much the sexless marriage had damaged my self esteem until I finally had mutually desired sex again. The sex I am having now has done more for me than any therapy would ever do. I cannot emphasise that enough for anyone who is coming out of a sexless marriage. Hallelujah I am a woman again, a desirable beautiful woman.
ENDS