Posted by Dr. ARUDOU, Debito on September 19th, 2011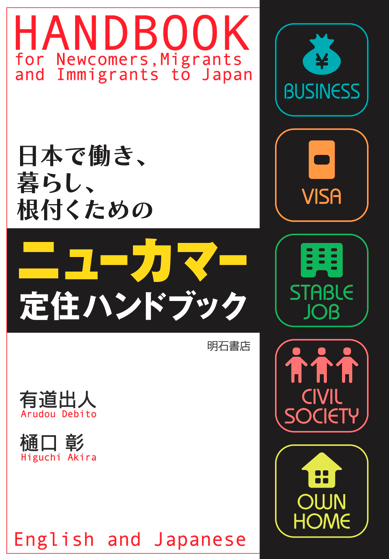 UPDATES ON TWITTER: arudoudebito
DEBITO.ORG PODCASTS on iTunes, subscribe free
Hi Blog. Submitter JK also wrote a brief essay on "Ganbare", and how it seems more than just a bit facile for the times we live in. Food for thought. I'll put this under "Discussions", which means I'll comment less and allow more comments through (as long as they do not go ad hominem and do stick to point, of course). What do Debito.org Readers think? Arudou Debito
//////////////////////////////////////
September 17, 2011
From JK

Hi Debito: I wanted to share this with you on a side thread not connected to debito.org as it's been on my mind for a while now.
I've been pondering the following question — "If I had to boil down the essence of what it is to be Japanese using a single expression, what would it be?".
My answer is 「頑張れ」.
And the situation in 釜石市 epitomizes this.
Brief synopsis of 釜石市: it is 90% mountains and 10% flat land — the former is basically a glorified fishing village that was wiped out by the March tsunami.
I did some research, and it turns out that this place has been flattened by tsunami, not once, not twice, but three times prior to 2011 (specifically, 1896, 1933, and 1968).
The city council is floating various reconstruction plans, such as making the sea wall higher, raising the elevation of the land, better evacuation response and improved shelters, a 'dual-layer' approach, etc. The plans are either not feasible (project cost is too high and/or schedule cannot be met in time to prevent another tsunami disaster) or cannot guarantee the safety of the citizens and/or their property (people must be evacuated into shelters, not all will make it in time, those who do make it will survive, but their dwelling and belongings will be destroyed).
It appears to me that 釜石市 as a city is untenable unless the national government or fishing industry is going to do something to ensure that this city can last for more than 50 years at a time (e.g. shoulder the cost of a 10-meter high sea wall). If neither entity values the existence 釜石市 enough to make this happen, then in my opinion, the city need not exist.
But I have not seen or heard this point addressed. 「諦め」, it seems, is not an option on the table if certain conditions are not met to ensure the long-term survival of 釜石市. I have, however seen and heard a great deal of 「頑張れ東北!」 and 「頑張れ日本!」.
As you can see, 頑張れ is not always appropriate — it can only take you so far, and then that's it. The key of course is to know when to 頑張れ and when to 諦め, and I don't see much critical thinking along these lines taking place at the moment.
On a related note, 「頑張れ日本!」 and 「頑張れ東北!」come across to me as over-simplistic panaceas for Japan's / Touhoku's woes, and because of this, I resent the use of these expressions.
Cordial Regards, JK
P.S. Compare and contrast 「頑張れ」 with "La Joie de vivre", the essence of what it is to be French IMO.
ENDS