Posted by Dr. ARUDOU, Debito on October 12th, 2011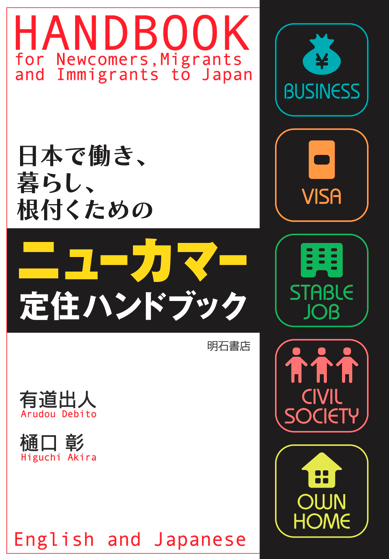 UPDATES ON TWITTER: arudoudebito
DEBITO.ORG PODCASTS on iTunes, subscribe free
Hi Blog. In one of the more hare-brained schemes I've seen devised to stimulate Japan's economy (it ranks among the bigger boondoggles spun together when you give a political elite too much power over public money, including the LDP's public bribe/tax kickback coupon campaigns in 1999 and 2008, PM Obuchi's creation of the 2000 yen note, and the many, many construction projects that take a generation or so to complete, examples here and here), we have the Tourism Agency bribing, excuse me, offering to pay the round-trip airfares of 10,000 NJ tourists to visit Japan — as long as they do a homework assignment presumably saying how nice a time they had here, and that the world should stop worrying and love Japan's increasingly irradiated food chain.
It takes about ten seconds before the obvious begins to sink in:  Shouldn't this money be going instead towards helping Japanese who are suffering from these disasters?
Naw, that would be too selfish — (SARCASM ALERT!:) the whole country is suffering due to Fukushima, so everyone worldwide should realize that the troubles are confined to that one area and just come here and stay away from there.
Yeah, that'll fix things!  Hope they don't get turned away from too many xenophobic Japanese hotels (the costs of which are not covered under the bribe, of course), or if they do, they have the 'nads to mention to the GOJ in their homework that inviting them over here, without protecting their rights as consumers and humans, puts a damper on the feelings of hospitality.  But I digress.  Arudou Debito
////////////////////////////////////////////////////////
Japan offers 10,000 free trips to foreigners to boost tourism after earthquake
The Japan Tourism Agency plans to ask would-be travellers to submit online applications for the free flights, detailing which areas of the country they would like to visit, the Yomiuri Shimbun newspaper reported.
The agency will select the successful entrants and ask them to write a report about their trip which will be published on the internet.
Tourism authorities hope that positive reports from travellers about their experiences in Japan will help ease international worries about visiting the country, the newspaper said.
The programme, which will require travellers to cover other costs such as accommodation, is expected to start from next April, subject to government budgetary approval.
The number of foreign tourists to Japan fell more than 50 per cent year-on-year during the three months after the March 11 earthquake and tsunami that triggered meltdowns and explosions at the Fukushima Daiichi nuclear plant.
The sharp drop began to ease somewhat in the summer. In June and July, tourist figures were down 36 per cent from a year ago, easing to 32 per cent in August as the country worked to reassure foreign tourism markets.
The government has said Japan is safe except for the immediate vicinity of the crippled plant, where work crews are still trying to bring the facility to a cold shutdown.
ENDS
////////////////////////////////////////////
10,000 Free Round-Trip Tickets to Japan
By Akiko Fujita | ABC News Blogs – October 12m 2011, 
Courtesy DR and http://news.yahoo.com/blogs/abc-blogs/10-000-free-round-trip-tickets-japan-134142507.html
If you've ever wanted to visit Japan, this may be your chance.
In a desperate attempt to lure tourists back to a country plagued by radiation fears and constant earthquakes, the Japan Tourism Agency's proposed an unprecedented campaign – 10,000 free roundtrip tickets.
The catch is, you need to publicize your trip on blogs and social media sites.
The number of foreign visitors to Japan has dropped drastically, since a catastrophic earthquake and tsunami triggered a nuclear disaster at the Fukushima Dai-ichi Power plant in March. Nearly 20,000 people have been confirmed dead, while more than 80,000 remain displaced because of radiation concerns. In the first three months following the triple disasters, the number of foreign visitors to Japan was cut in half, compared with the same time in 2010. The strong Japanese currency has made matters worse.
The tourism agency says it plans to open a website to solicit applicants interested in the free tickets. Would- be visitors will have to detail in writing their travel plans in Japan, and explain what they hope to get out of the trip. Successful applicants would pay for their own accommodation and meals. They would also be required to write a review their travel experiences, and post it online.
"We are hoping to get highly influential blogger-types, and others who can spread the word that Japan is a safe place to visit," said Kazuyoshi Sato, with the agency.
The agency has requested more than a billion yen to pay for the tourism blitz. If lawmakers approve the funding, Sato says visitors could begin signing up as early as next April.
ENDS
////////////////////////////////////////////
Tourism blitz: 10,000 to get free flights to Japan
The Japan Times, Tuesday, October 11, 2011
Staff writer
The Japan Tourism Agency said Tuesday that 10,000 foreigners will be given free round-trip tickets to the country in the next fiscal year as part of a campaign to reverse the plunge in tourists since the March 11 disasters and amid a prohibitively high yen.
The agency said it will open a website to solicit applicants. They will be required to answer questions on postquake tourism in Japan and what their travel goals are in the country.
The successful applicants will receive return air tickets but will have to pay for their accommodations and other expenses, said Shuichi Kameyama, head of the agency's international tourism promotion division.
The agency has requested ¥1.1 billion in the fiscal 2012 budget to cover the campaign, he said.
During or after their visits, the agency will ask the recipients to post on blogs or other online social media about their stay in Japan, hoping positive feedback will lure more visitors.
Officials said fear of radioactive fallout from the Fukushima No. 1 nuclear plant and the soaring yen are discouraging foreigners from visiting and it may take years before international tourism rebounds to the prequake level, let alone achieves the agency's goal of drawing 30 million foreign travelers a year. Officials agree that promoting tourism is vital for Japan to help offset domestic demand and to revitalize regional economies.
"First and foremost, we will need to show (the world) that Japan is a good place to visit," Kameyama said.
ENDS
//////////////////////////////////////////////////////////////
Japan offers free return flights to revive tourism after Fukishima disaster
10,000 tickets on offer in attempt to bolster industry hit hard by March earthquake and tsunami, which killed up to 20,000
By Justin McCurry in Tokyo
guardian.co.uk,
Courtesy http://www.guardian.co.uk/world/2011/oct/12/japan-bid-revive-tourism-fukushima
Seven months after much of its north-east coast was destroyed by a tsunami, Japan is attempting to revive tourism by offering free return flights to 10,000 foreign visitors.
Japan's tourism agency said the programme, which will begin in April, is expected to cost more than 1bn yen (£10m), equivalent to about 10% of its budget request for next year.
Applicants will be asked to outline their travel plans and answer questions about post-disaster tourism in Japan, recently named favourite long-haul country by readers of the Guardian and Observer in the newspapers' annual travel awards. Tokyo won favourite city for the second year in a row.
The successful applicants will receive free return air tickets, but must pay for their accommodation and other expenses.
Tourism to Japan dropped dramatically after the 11 March disaster, which left almost 20,000 people dead or missing and triggered the worst nuclear accident in the country's history.
In April, international visitor numbers stood at 296,000, according to theJapan national tourism agency (JNTO), down 63% on 2010; by August they had recovered to 547,000, down 32% on last year.
"The Asian market has been showing the fastest recovery, with visitors to Japan from south-east Asia having already bounced back into positive growth by month on 2010," said Mamoru Kobori, the JNTO's executive director of marketing and promotion. "Within Europe, the UK is leading the way in picking up the number of visitors to Japan."
Kobori said the agency had already invited more than 1,000 journalists and travel industry executives in an attempt to reassure the world Japan is a safe destination.
"[We want them] not to just take our word for it, but to come and see for themselves how the Japan of today offers as memorable and diverse a travel experience as ever," he said.
The agency hopes the programme will boost spending, particularly in regional economies: spending by visitors dropped by 47% in the three months after the disaster compared with last year.
Tourism officials concede many international visitors are still deterred by the continuing Fukushima nuclear crisis and the yen's rise to a record high against the dollar. Before the disaster, officials had set a target of attracting 30 million foreign visitors a year, a goal that appears well out of reach, at least for the next few years.
If its budget request is approved in March, the agency will start accepting online applications the following month, and select the candidates by early summer.
ENDS