Posted by Dr. ARUDOU, Debito on October 13th, 2011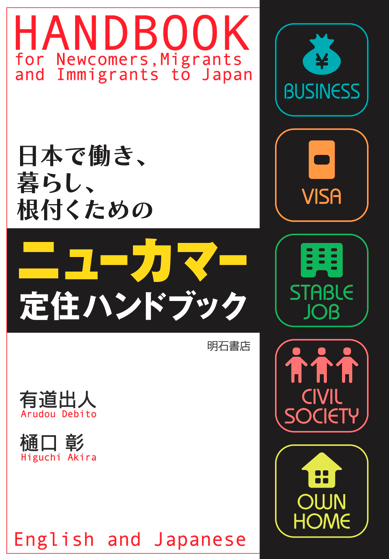 UPDATES ON TWITTER: arudoudebito
DEBITO.ORG PODCASTS on iTunes, subscribe free
Hi Blog.  In a continuation of yesterday's theme of the GOJ greenmailing away Japan's negative images, here we have a more overt use of public funds to turn a frown upside down over a disaster:  The JET Programme calling on ex-JETs to come back and reprise their role as de facto cultural lobbyists overseas.  Except this time there's an update — the clear aim of sexing up Japan's image abroad in the wake of the March 11 disasters by dangling an all-expenses-paid trip to the stricken areas.
I have done research on the JET Programme's role of producing cultural ambassadors before (and its role as a domestic educational force, which I came out in support of in this Japan Times column).  But this is the most overt (and in my view, cynical) demonstration I've seen yet unmasking the JET Programme's fundamental intention of burnishing Japan's image abroad at all costs.  As if this is a kind of aid package for the stricken areas:  Let them eat good publicity, as part of a program of "Kawaisou Japan".
Kinda takes the air out of the argument of JET as a program first and foremost promoting domestic education.  Arudou Debito
///////////////////////////////////////////////////////
[Sent June 28, 2011]
[Courtesy of an alumnus of the JET Programme, sent to JET Alumni Associations (JETAA) worldwide]
Hello JETAAs,
The Japan Tourism Agency, MOFA, and other local governments in Japan
want to sponsor 20 ex-JETs — who were placed in Iwate, Miyagi,
Fukushima or Sendai — to go back to Japan for one week in order to
see the damages in the afflicted areas, so that when they return to
their home countries, they can let people know what they experienced
there. All expenses are paid (food, travel, insurance, etc.), except
personal expenses.
Unfortunately, because the [redacted] Government still restricts
[redacted] nationals to travel to the regions within 80km of Fukushima
Daiichi, we can't recommend any ex-JETs who were placed in these
cities or towns.
Applications must be mailed to the Consulate General of Japan in
[redacted] by July 8th, 2011.
Contact [JETAA] Executive for application forms.
[email address redacted]
For more information contact [redacted] at the Consulate.
Thanks!
///////////////////////////////////////////////////////
ENDS