Posted by Dr. ARUDOU, Debito on October 14th, 2011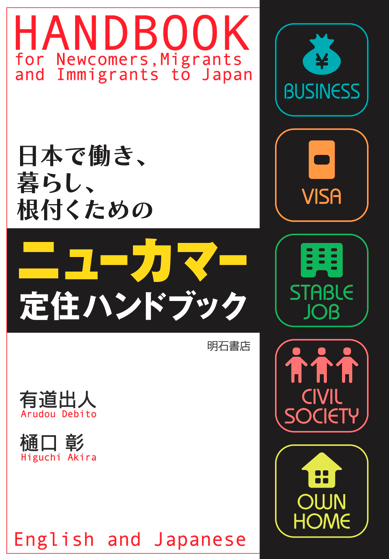 UPDATES ON TWITTER: arudoudebito
DEBITO.ORG PODCASTS on iTunes, subscribe free
Hi Blog.  I've been to South Korea a few times, and always thought it felt like I was visiting Japan in a different dimension.  No more so than right now.
According to the Korea Times article below, we have a naturalized citizen getting turned away from a bathhouse.  The management justifies it by saying that she, as a foreigner by appearance, is dirty or contagious.  She calls the police, but it turns out there is no domestic law to prevent this from happening.  The excluded person then claims racial discrimination, takes it up with the authorities, and we currently are at the point of seeing whether anything official will happen to stop this.
Reminds me, of course, of the Otaru Onsens Case (1993-2005, my friends and I getting involved from 1999) in Japan.  There we had exclusionary onsens in Otaru with signs up refusing all foreigners, refusing entry to not only foreign-looking people, but ultimately foreign-looking Japanese.  We also take it up with the authorities, only to have them tell us there's nothing they can do — Japan has no domestic law against racial discrimination.  In Japan's case, however, their MOJ's Bureau of Human Rights not only tells us they have no enforcement power to stop this, but also interferes with the advancement of human rights — to the point of advising the Otaru City Government in writing (see my book JAPANESE ONLY, English version, pg. 347) that Otaru authorities legally need to do nothing to resolve the situation.  Whether or not the Korean bureaucracy will be this negligent remains to be seen, so let's keep an eye on this case.  The parallels are that striking.  Arudou Debito
////////////////////////////////////////////////
The Korea Times 10-13-2011 20:03, courtesy of NNH
Naturalized Korean decries refusal of entry to sauna 


Courtesy http://www.koreatimes.co.kr/www/news/nation/2011/10/117_96613.html
Ku Su-jin, an Uzbek native who was naturalized in Korea, shows her passport indicating Korean nationality during a media briefing at Gyeongnam Migrant Community Service Center in Changwon, South Gyeongsang Province, Thursday. Ku said she was prohibited from using a sauna in a case of racial discrimination. / Yonhap
Lack of law against racial discrimination leaves foreigners vulnerable
By Kim Rahn
An ethnic Uzbekistan woman has filed a petition with the National Human Rights Commission after she was denied entrance to a sauna here.
A sauna employee refused to admit to the woman, a naturalized Korean, saying she was still a "foreigner" by appearance and foreign users may "make water in bathtub dirty" and "pass on AIDS."
Such an action was possible because there is no law on discrimination by race, according to a support center for immigrants.
"Many foreigners face such discrimination often but mostly they remain silent because they don't speak Korean well and don't know where they can appeal," said Ku Su-jin, whose Uzbek name is Karina Kurbanova.
Assisted by a civic group, she held a media briefing at Gyeongnam Migrant Community Service Center in Changwon, South Gyeongsang Province, Thursday.
"I'm filing the petition on behalf of other foreigners and especially our children including my seven-year-old boy, as I don't want him to be discriminated against because of physically appearing different to Koreans," she said.
Ku visited a sauna in Busan at around 3 p.m. on Sept. 25. But the employee denied her entry, saying foreigners are prohibited.
She reported this immediately to the police.
"The sauna worker told police that foreigners are not allowed there because they may make the water dirty. He also said Koreans customers don't like using the facility with foreigners because in the town there are many foreign women working at bars and there were rumors that some have AIDS," she said.
Ku is legally a Korean as she obtained citizenship in 2009 after marrying a Korean man. She told this to the owner, but he said she was a foreigner by appearance.
Police officers said there is no law to regulate such racist discrimination, advising her to go to another sauna, she said.
Officials at the center, who are supporting Ku's petition, said the owner took advantage of a legal loophole regarding discrimination.
"There are laws banning discrimination by gender or by worker's status. But there is none governing discrimination by race, not only do Koreans discriminate against foreigners but also Koreans discriminate against other Koreans like in Ku's case," a director of the center said.
The director said if the rights commission recommends the sauna to change, the group will help Ku file a civil suit against the sauna owner for the mental distress she sustained.
She said what Ku and the center ultimately call for is the establishment of a law banning discrimination by race, against both foreigners and naturalized Koreans.
"In these modern times when 1.3 million immigrants live here, it is shameful that they have their human rights infringed upon and are deprived of many entitled rights in daily life only because they look different or they came from other countries. Korea claims to stand for multiculturalism, but is far short of laws and systems for immigrants," the director said.
ENDS