Posted by Dr. ARUDOU, Debito on October 26th, 2011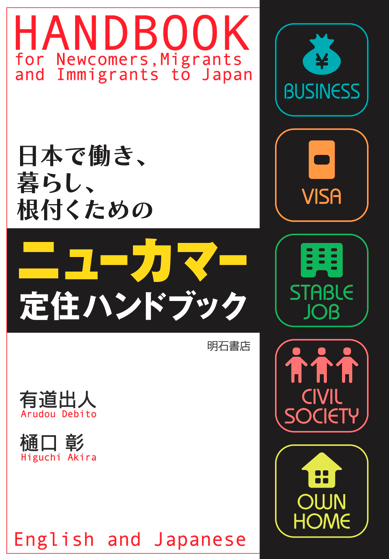 UPDATES ON TWITTER: arudoudebito
DEBITO.ORG PODCASTS on iTunes, subscribe free
Hi Blog. This is still a growing issue, and there's an excellent Reuters article below to hang this blog post on.
Consider the case of Michael Woodford, a Brit hired more than thirty years ago by Japanese firm Olympus, with the superhuman tenacity to work his way up to the post of CEO (not hired, as are many of the famous NJ executives in Japanese companies, as an international prestige appointment). The presumption is that his appointment was because Mr Woodford would be different — there are plenty of Japanese corporate drones who would have gladly not rocked the boat for a quiet life and comfortable salary. But when he actually does something different, such as uncover and question possible corporate malfeasance, he gets fired because "his style of management was incompatible with traditional Japanese practices".
This of course, as further investigations finally gather traction, calls into practice the cleanliness of those traditional Japanese corporate practices. And it looks like the only way to get them investigated properly in Japan is to take the issue to overseas regulators (this is, after all, an international company, if only in the sense that it has international holdings, but now beholden to international standards). Not to mention the Japanese media (which, as the article alludes to below, is once again asleep at its watchdog position).  None of this is surprising to the Old Japan Hands, especially those let anywhere close to Japanese corporate boardrooms, who see this nest feathering as a normal, nay, an obvious part of Japanese corporate culture the higher and richer you go.
But woe betide the NJ whistleblower — perpetually in a vulnerable position for being of the wrong race and for not doing what he's told like a good little gaijin. After all, there's peer pressure behind membership in "Team Japan", and as soon as it's convenient, the race/culture card gets pulled by the crooks to excuse themselves. I'm just glad Mr. Woodford had the guts to do what he did. I doubt it'll result in a system-wide cleanup (the rot is too systemic and entrenched in corporatist Japan, and few watch the watchers). But you gotta start somewhere, since exposure of corruption must be seen to be becoming commonplace in post-Fukushima Japan. Bravo Mr. Woodford, and expose away. Arudou Debito
///////////////////////////////////////////////
TECHNOLOGY
Analysis: Japan, slowly, waking up to the mess at Olympus
Reuters, Wed, Oct 26 2011, courtesy of CB and The Club
Courtesy http://mobile.reuters.com/article/technologyNews/idUSTRE79P0VJ20111026
By Linda Sieg
TOKYO (Reuters) – Japanese media interest has been muted, regulators are mostly mum and many politicians seem unaware anything is amiss.
A scandal over questionable deals at Japan's Olympus Corp has so far generated little domestic heat in a country where critics say corporate governance is lax, but signs are emerging that the wall of indifference might crack.
Olympus fired its British chief executive Michael Woodford on October 14, charging that he had failed to understand the 92-year-old firm's management style and Japanese culture.
Woodford — who joined the company in 1980 — says he was sacked for questioning a massive advisory fee paid in a 2008 takeover as well as other deals.
"The implications for investor confidence in corporate governance in Japan are pretty severe," said Jamie Allen, secretary general of the Hong Kong-based Asian Corporate Governance Association.
"What would be positive is if Olympus fronted up … and the regulators actually took some tough action. I think regulators can turn it around. Whether they will is another matter."
A niche Japanese business monthly magazine broke the story of possible misdeeds at Olympus, a maker of cameras and medical equipment, but mainstream media have been slow to take it up even after Woodford was fired.
Explanations of the initial laid-back response range from cozy ties between media and corporate Japan, a tendency to await official leaks rather than dig and even fears that yakuza crime syndicates are somehow involved.
Signals that the tide might change, however, have begun to trickle out, following a pattern seen in the past when a domestic magazine unearths dubious deeds, foreign media pick up the tale and mainstream Japanese media finally jump in.
Asahi TV and the Nikkei Business magazine ran interviews with Woodford on Wednesday, and the mass circulation Mainichi newspaper, noting the many puzzling aspects to the case, called on Olympus to clarify the facts while urging regulators to take strict steps.
"This is a situation that is likely to hurt the image of Japanese firms," the paper said, noting the high level of interest among foreign media. That followed a similar editorial in the Nikkei business daily the day before.
"MEASURED" REGULATORY RESPONSE
What action authorities take will be key to whether investors' broader concerns are soothed.
"Companies make mistakes and corruption occurs. It's the response that matters," said Pelham Smithers, managing director of Pelham Smithers Associates in London.
"So far the response has been measured … there is nothing wrong with taking time for a conclusion to be reached," Smithers said. But he added: "If the details of this continue to be covered up so that investors cannot make a rational decision about investing in Japanese companies, then we have a problem."
The Tokyo Stock Exchange (TSE) said on Monday it was urging Olympus on a daily basis to disclose more information and Financial Services Minister Shozaburo Jimi has said the watchdog would do its duty. In a heads-up to investors, the TSE said on Wednesday it had begun publishing short-selling data.
Woodford has written to Japan's Securities and Exchange Surveillance Commission (SESC) asking it to look into the matter. The SESC — like Britain's Serious Fraud Office which the ex-CEO has also approached — has not commented publicly.
But two sources familiar with the matter said on Wednesday the SESC was looking into past Olympus M&A deals, focusing on whether Olympus made proper financial disclosures about them.
Woodford said on Tuesday he was in touch with the U.S. Federal Bureau of Investigation, which is probing the advisory fee, most of which went to an obscure Cayman Islands firm.
Experts said more was doubtless afoot in Japan than met the eye. "I expect that authorities internationally will coordinate," said Shin Ushijima, a prosecutor-turned-lawyer.
"I don't mean that something illegal must have been done, but the authorities will be interested in finding out … Authorities including the SESC must definitely be interested. It is impossible that they are not."
GOVERNANCE GAPS
The Olympus scandal could re-ignite debate on what critics say is a deep-seated weakness of Japanese management — a lack of strong independent oversight of boards that risks inefficient use of capital and gives shareholders' rights short shrift.
"You don't have to have fraud to have a corporate governance problem. The bigger problem is the lack of transparency on how the board is making decisions," Allen said.
"The lack of outside independent directors is simply a symptom of the underlying issue that companies are run by a tight group of people who have been in the company for decades."
That mind-set was also a factor behind a failure by Tokyo Electric Power Co (Tepco) to take steps to prevent disaster at its tsunami-hit Fukushima atomic power plant in March.
A review of company and regulatory records has shown that the utility as well as the government repeatedly played down the danger and ignored warnings.
"The public ought to be screaming out loud that this (Fukushima) is a governance problem. It was a failure of oversight," said Nicholas Benes, representative director of the Board of Director Training Institute of Japan.
Despite some improvements over the past decade, including a requirement by the TSE from this year that all companies have at least one independent director or auditor, many companies still appear unconvinced of the need for strong outside oversight.
"Companies themselves have been dragged into it. They haven't bought into it," said Darrel Whitten, managing director at Investor Networks Inc, an investor relations consultancy.
"The playing field has shifted … but corporations haven't been able to keep up with the shifts.
Japanese institutional investors have long been criticized for not pressing management, although here too change is under way as more institutions seek good returns rather than simply buying shares to cement strategic business ties.
Nippon Life, Japan's largest private insurer and Olympus's biggest shareholder, last week joined foreign investors in calling for answers from Olympus, prompting the firm to announce it would set up an independent panel to investigate.
But many domestic institutions still tend toward silence on matters of corporate governance.
"Japanese institutional investors are not standing up and asking vocally for changes because in many cases they are conflicted," Benes said. "They come from a background of cross-shareholding and it's tied to their DNA not to rock the boat."
DISTRACTED POLITICIANS
In some ways, corporate governance would appear a tailor-made topic for the ruling Democratic Party of Japan, which had pledged to take steps to foster better governance in its platform ahead of the 2009 election that vaulted it to power.
Senior Democratic lawmaker Tsutomu Okubo sounded the alarm on Tuesday, urging Olympus to provide an explanation and regulators to probe the affair to prevent investors from losing confidence in the company and corporate Japan.
"There's a possibility that Japanese companies will be perceived as lacking corporate governance, so to prevent that from happening we need to re-examine our systems," Okubo, the Democratic Party's deputy policy chief, told Reuters.
But efforts by Prime Minister Yoshihiko Noda, who took office last month, to repair ties with the main business lobby Keidanren, which frayed under his predecessor Naoto Kan, could work against any efforts to put fire into the governance debate.
"The attempt to reconcile with Keidanren puts the DPJ on the wrong footing when they deal with issues like this," said Sophia University political science professor Koichi Nakano.
"They don't want to come across as anti-business unless public opinion, led by media, pushes in that direction."
With politicians distracted by other policy problems including whether to join talks on a U.S.-led free trade initiative, how to combat a strong yen that is hurting exports and the need to tackle social security and tax reforms, they may not have much scope to take on another headache now.
"I don't see this spreading as an issue for now," said one political source. "Of course, that could change if Japanese TV broadcasters take up the case."
ENDS