Posted by Dr. ARUDOU, Debito on November 1st, 2011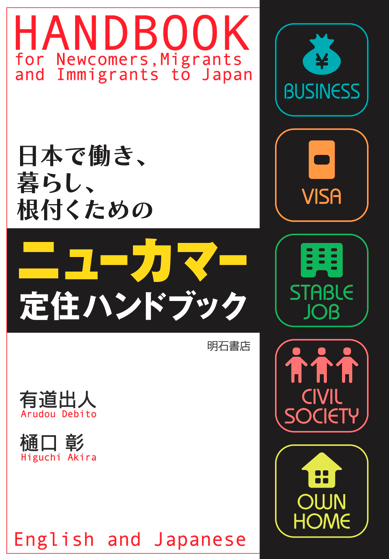 UPDATES ON TWITTER: arudoudebito
DEBITO.ORG PODCASTS on iTunes, subscribe free
Hi Blog. Two positive letters were printed in the Japan Times HAVE YOUR SAY column, regarding my October 4, 2011 column, "Japan needs less ganbatte, more genuine action":
http://www.japantimes.co.jp/text/fl20111101hs.html
////////////////////////////////////////////
The Japan Times, Tuesday, Nov. 1, 2011
HAVE YOUR SAY
Ganbatte and gaman stifle debate, hinder recovery
Nuclear debate discouraged (excerpt)
Re: "Japan needs less ganbatte, more genuine action" by Debito Arudou (Just Be Cause, Oct. 4):
I was wondering when such an article would show up in the newspapers. Thank you for finally commenting on some of the finer workings of how the triple disaster is being dealt with in Japan.
Like any event on this scale, the catastrophe has brought out the best and worst in Japanese culture. While one cannot help but admire the stoicism, calmness and composure in dealing with the events in March, the lack of discussion about the future of nuclear energy, food safety and lessons learnt is shocking.
For non-Japanese it is difficult to follow the social workings in Japan. Concepts such as ganbatte and gaman, which are raised by the author, play an important part in discouraging necessary debate. Also, the Japanese social convention of considering the expectations and feelings of others suppresses discussion….
Rest of the letters at:
http://www.japantimes.co.jp/text/fl20111101hs.html
ends