Posted by Dr. ARUDOU, Debito on November 4th, 2011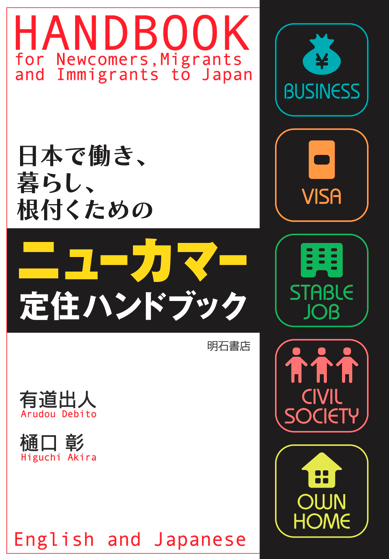 UPDATES ON TWITTER: arudoudebito
DEBITO.ORG PODCASTS on iTunes, subscribe free
Hi Blog. Sorry to take a day or two to get to this. Here we have more reported (thanks to assiduous folks at the Community Page at the Japan Times) on the Suraj Case, a mysteriously underinvestigated case we've mentioned here before of police brutality and death of an African during deportation. What gets me is that even some of the veto gates at the Japan Times, according to the editor of this article on his facebook entry, took issue with the use of the word "brutal" in the headline; given what finally came to light regarding the condition of Mr. Suraj's corpse below, "brutal" is obviously appropriate. And it would not have come to light at all had not Mr. Suraj's widow and these reporters not pursued this case with such tenacity. Keep it up, Japan Times. Who else in a milquetoast Japanese media that is generally unsympathetic to NJ issues would give a toss? Arudou Debito
///////////////////////////////////////////
The Japan Times Tuesday, Nov. 1, 2011
PHOTO CAPTION: Immigration policy on trial: Abubakar Awudu Suraj died after being restrained by immigration officers with hand and ankle cuffs, a rope, four plastic restraints and a towel gag before a flight to Cairo from Narita airport. Below: An illustrated note that Suraj passed to his wife during her visit to an immigration center during one of his periods in detention. COURTESY OF ABUBAKAR AWUDU SURAJ'S WIDOW
THE ZEIT GIST
Justice stalled in brutal death of deportee
Autopsy suggests immigration officers used excessive force in restraining Ghanaian
By SUMIE KAWAKAMI and DAVID MCNEILL
Courtesy http://www.japantimes.co.jp/text/fl20111101zg.html, thanks to lots of people
Abubakar Awudu Suraj had been in Japan for over two decades when immigration authorities detained him in May 2009. The Ghanaian was told in Yokohama of his deportation to Ghana at 9:15 a.m. on March 22 last year. Six hours later he was dead, allegedly after being excessively restrained by guards.
Jimmy Mubenga also died last year while being held down by three private security guards before takeoff on a British Airways flight from London to Angola. The father of five had lost his appeal to stay in the U.K. and was being deported. Mubenga put up a struggle and died after the guards sat on him for 10 minutes, say witnesses.
But the details of the deportations of two men from rich countries back to their native Africa, and their aftermath, are strikingly different. Mubenga's death is already the subject of a vigorous police inquiry, front-page stories and an investigation by The Guardian newspaper. The case has been discussed in Parliament, where security minister Baroness Neville-Jones called it "extraordinarily regrettable."
Suraj has received no such honors. The 45-year-old's case has largely been ignored in the Japanese media and no politician has answered for his death. An investigation by Chiba prosecutors appears to have stalled. There has been no explanation or apology from the authorities.
His Japanese wife, who had shared a life with him for 22 years, was not even aware he was being deported. She was given no explanation when she identified his body later that day. His body was not returned to her for nearly three months. Supporters believe he put up a struggle because he wanted to tell his wife he was being sent home.
An autopsy report seen in a court document notes abrasions to his face, internal bleeding of muscles on the neck, back, abdomen and upper arm, along with leakage of blood around the eyes, blood congestion in some organs, and dark red blood in the heart. Yet the report bizarrely concluded that the cause of death is "unknown."
Any movement in the Suraj case is largely down to his wife, who wants to remain anonymous. She won a lawsuit against the Justice Ministry, which oversees immigration issues, demanding it disclose documents related to his death. The documents were finally released in May, more than a year after he died…
Rest at http://www.japantimes.co.jp/text/fl20111101zg.html
////////////////////////////////////
UPDATE: — Economist (London) reports on Suraj Case, and NPA not allowing journalists to investigate, courtesy CR. Debito
==============================
Justice in Japan
An ugly decision
The Economist Nov 4th 2011, 8:05 by K.N.C.
http://www.economist.com/blogs/banyan/2011/11/justice-japan?fsrc=scn%2Ffb%2Fwl%2Fblanuglydecision
BOUND and gagged, a man dies in the custody of immigration officers while being forcibly deported. The police investigate slowly. Prosecutors mull the case. The wheels of justice barely turn.
Now, it looks like the case will be dropped completely—and a man's death go unpunished. Prosecutors in Chiba prefecture, where Tokyo's Narita airport is located, have decided not to indict the ten officers who carried Abubakar Awudu Suraj's unconscious body onto an Air Egypt flight in March 2010 before he was declared dead, according to a new report in the Yomiuri Shimbun.
Two official autopsies at the time could not determine the cause of death, though Mr Suraj's widow saw injuries to his face when she identified the body. A new autopsy however purports to reveal that he had suffered heart disease and says the cause of his death was illness.
This is hard to swallow at face value. Three days after the incident an immigration official told Mr Suraj's widow "It is a sorry thing that we have done." Officialdom dragged its heels to such a degree that she had to file criminal charges and later civil charges. The kind of gag that was used to restrain him is prohibited, though its use is said to be commonplace.
Mr Suraj was a Ghanaian national who arrived in Japan in 1988, learned the language, worked odd jobs and married a Japanese woman. He was arrested for overstaying his visa and the courts didn't accept his requests to remain. The March 2010 deportation was the immigration bureau's second attempt—after Mr Suraj made such a rumpus the first time round that it had to be stopped. So perhaps officers used a bit of extra force to make sure it didn't fail.
It is an ugly situation. The authorities surely didn't mean for Mr Suraj to die in custody. But since he did, the people responsible should be held legally accountable. The Chiba prosecutors, by suggesting they may drop the case, look as complicit as the ten officers themselves.
Addendum, 5 November 2011: When The Economist requested an interview with the Chiba prosecutor's office, the answer was a firm no. An employee said that interviews are only allowed for members of the prosecutors' "Kisha Club," the quasi-formal groups that control the flow of news to major Japanese news organisations (and which tend to turn journalists into stenographers for officialdom, by neutering independent reporting). The employee said that the only time The Economist can prosecutors questions is during an annual "press registration"—whose application deadline is long past. Must every Japanese institution be designed to keep out outsiders?
ENDS
=============================
RE: Civil suit mentioned above:
Japan's immigration policy
Gone but not forgotten
The Economist Aug 5th 2011, 9:45 by K.N.C. | TOKYO
http://www.economist.com/blogs/banyan/2011/08/japans-immigration-policy
WRISTS cuffed, ankles bound and with a rolled towel shoved in his mouth, Abubakar Awudu Suraj died in the custody of nine Japanese immigration officers on March 22nd 2010 while being deported to Ghana for overstaying his visa. Since then his widow and friends have sought information—and justice—from the authorities, but have been ignored. On August 5th 2011 they filed a civil suit against the government.
The Chiba prefectural prosecutors have received the results of an investigation but have yet to act. None of the officers have been sanctioned at all, explains Koichi Kodama, a lawyer working on Mr Suraj's case. He argues that the authorities are trying to cover up misdeeds. For example, restraining a person by using ankles cuffs and a towel is not permitted, he says. And in a videotape of the botched deportation, the supervisor tells the cameraman to stop filming as things get hot, says Mr Kodama.
The civil suit seeks compensation of ¥136m (around $1.5m) from the government for wrongful death. But the real motivation is to hold the authorities to account, explains Mr Suraj's widow. "I want to reveal the truth without concealing anything," she says. "They were carrying a human being. I don't understand why they had to treat him like that. I feel very powerless," she says.
The Japanese mainstream media have largely ignored the case. (We reported it May 2010 and followed up in December 2010.) The head of the immigration bureau left out unflattering facts about his officers' conduct when he was called to the Diet (parliament) to explain what happened. A criminal case was filed as well, naming the officers involved, but it has barely budged on the court's docket. The ministry of justice looks hampered by rather obvious conflicts of interest. The ministry's agents hold the evidence of wrongdoing that their colleagues are alleged to have committed. The ministry stands responsible for penalising officials within its own ranks.
One small change is that since Mr Suraj's death, there apparently have not been any other forced deportations. But that only sharpens the question. As long as Mr Suraj's case is ignored by officialdom, it is Japan's institutions of justice that fall under suspicion. Every day that the officers who were present when Mr Suraj died don their uniforms and walk into their offices is another day in which the Japanese state looks complicit in a cover-up.
ENDS