Posted by Dr. ARUDOU, Debito on December 21st, 2011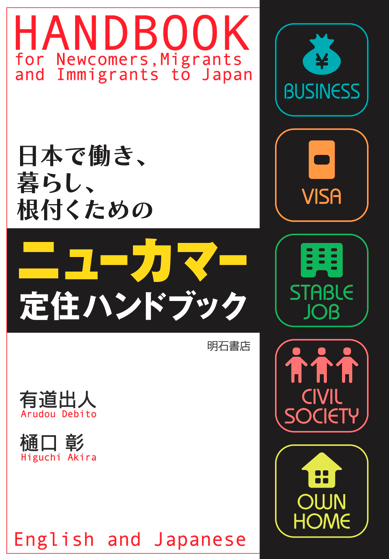 UPDATES ON TWITTER: arudoudebito
DEBITO.ORG PODCASTS on iTunes, subscribe free
Hi Blog. Continuing on with arbitrary bureaucracy in Japan (particularly pertaining to NJ, see newfound arbitrary hurdles when getting married or getting rejected for Permanent Residency), check this blog out, excerpted below. This degree of background check used to be the domain of people applying for Japanese citizenship (see what it was like for me back between 1998 and 2000 here, not to mention Sendaiben's nasty experience here) Now it seems that even PR applicants may have their premises policed and photographed by the authorities. Is this happening to others as well?  Not according to the commenters on Gaijinwife's blog, but let's ask Debito.org Readers as well.  Arudou Debito
//////////////////////////////////////////////
"Men in Black"
Gaijinwife blog, Posted on October 21, 2011
http://gaijinwife.wordpress.com/2011/10/21/men-in-black/
Courtesy of MD
Well, actually only one was in black, the other just had on a shirt and tie. Two men from the immigration office – waiting in their car across the street when I got home from shopping at about 3pm.
They show me their ID badges and say they are here to do a checkup on my application for permanent residency that I submitted in August. They give me a piece of paper to sign saying that I give them permission to come into the house and have a look round. I have had no warning they would be coming so it is just pure luck I'm not still in my PJs squiffing wine and watching horny housewife porn on an illegal streaming site.
The first thing they do is take a photo of the array of shoes in the genkan – focussing on the kids shoes. They ask me questions about the kids, where Granny K sleeps and then come into the lounge where they take a photo of the fire – the DVDs and the lego on the mantlepiece above it. We haven't used the fire this season yet but when we do all the toys and shit will go and the big metal guard will come out – they asked about it. I offered to show them but that wasn't necessary.
Then they wanted to know where the kids clothes were – as if shoes, lego, DVDs, and a pile of unfolded kids laundry on the sofa wasn't enough. He even took a picture of a pulled out drawer with kids clothes in it.
I then got quizzed on the futon downstairs – was that the master bedroom? No, I said, it is where I am sleeping cause I've got a hacking cough and no point keeping hub up as well. Oh, so you and your hub aren't sleeping in the same room? No, but we do usually. Would you like to see our bedroom – its upstairs.
So up we go where more photos are taken of our bedroom (bed miraculously made) and kids bedrooms. They inquire about the black and white photo of my parents when they were 20, don't ask about the empty suitcase out in the hall but do ask about the big backpack by the front door. Hiking? No, that's an evacuation kit. He wrote something down.
Am presuming it was highly safety conscious gaijin, with relatively clean house who obviously dislikes laundry and sleeping with her husband. Does appear to have all three children as stated on application…
Rest at http://gaijinwife.wordpress.com/2011/10/21/men-in-black/