Posted by Dr. ARUDOU, Debito on November 9th, 2011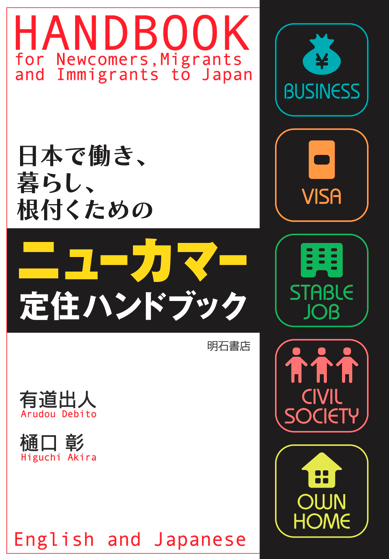 UPDATES ON TWITTER: arudoudebito
DEBITO.ORG PODCASTS on iTunes, subscribe free
Hi Blog. The Japan Times Community Page does it again! Legal scholar Colin P. A. Jones on the loopholes and contradictions within the Japanese postwar Constitution, how they came about, and what they mean in practice in terms of NJ (and Japanese) civil and human rights. This is one of the most enlightening pieces I've read all year, connecting a lot of dots and answering questions I've had building up for years. What are you waiting for? Read it! Several times. Until it sinks in. Arudou Debito
///////////////////////////////////////////////////
The Japan Tuesday, Nov. 1, 2011
THE ZEIT GIST
Schizophrenic Constitution leaves foreigners' rights mired in confusion
By COLIN P. A. JONES
http://www.japantimes.co.jp/text/fl20111101a1.html
… After Japan's defeat in 1945, the country was occupied by American military authorities who, over the space of a week in early 1946, prepared the first draft of the current Constitution. The Americans were adamant that the new charter should unequivocally state that sovereignty rested with the people, not the Emperor.
This was nothing short of revolutionary; popular sovereignty was a concept that amounted to lese majeste for many Japanese, who had been raised on prewar propaganda perpetuating the idea of Japan as a national family headed by an emperor whose lineage could be traced directly back to the founding deities…
Of course, the real Pandora's box of constitutional paradoxes involves the rights of non-Japanese […]. The first paradox is presented by Chapter 3 of the charter, which in Japanese is titled "Rights and Duties of the Japanese People." The clear linkage of rights to citizenship is missing from the official English version; to read it properly, you need to understand that where it says "the people," the Japanese term used is kokumin, which clearly refers to Japanese nationals. In some places the term used is "person," which lacks any nuances of citizenship, but it still appears in a chapter whose title appears to limit all rights to citizens.
This subtle but important discrepancy is the result of what historian John Dower calls "language games" on the part of the Japanese government team when it rendered the Americans' English draft into Japanese. This form of passive resistance, together with another modification that the Americans inexplicably accepted (the elimination of "nationality" as a prohibited category of discrimination under the equal protection provisions of Article 14), has resulted in a Constitution that seems schizophrenic insofar as it speaks of defining equality and "fundamental human rights" as being conditioned on nationality rather than being human.
Granted, the Japanese were understandably trying to avoid being foisted with a charter that on its face might have entitled anyone just getting off a plane to demand the right to vote, but the result is a Constitution that is extremely vague as to the rights of non-Japanese, even those born and raised in the country.
So what rights do foreign residents have under the Constitution? Well, according to the Supreme Court, they are entitled to all the same rights as Japanese people, except for those which by their nature are only to be enjoyed by Japanese people. Does that help?…
Another result of the uncertainty over the rights of foreigners is that they are apparently less free to leave the country than Japanese people. When I made a similar statement in a past article, a reader expressed his disappointment that The Japan Times was allowing me to perpetuate misinformation, since it is well established in treatises that foreigners in Japan are free to leave. This is true, of course, if you don't care about coming back. But that is like talking about the right to eat and drink as though it has nothing to do with the right to use the toilet. For non-Japanese who have businesses, homes and families in this country, however, just the right to leave does not count for much if it only means a one-way trip.
Take the case of Kathleen Morikawa, an American resident in Japan who was fined for refusing to be fingerprinted as part of the alien registration process of days gone by. When she applied for a re-entry permit for a short trip to South Korea, her application was denied and she sought recourse in the courts. In 1992 the Supreme Court declared that foreigners had no constitutional right to enter or re-enter Japan, and that the Justice Ministry's refusal to issue a re-entry permit was an acceptable exercise of administrative discretion in light of her refusal to be fingerprinted.
"Ignore the law and pay the price" is a fair comment here, but what I find noteworthy about the Morikawa case is that it did not seem to matter that she had a Japanese spouse and Japanese children. That the Justice Ministry can punitively strip Japanese nationals of their ability to travel or even live with a family member would seem to be at least as important constitutionally as whatever rights foreigners may or may not have.
The fact that many of us may be willing to live in Japan essentially at the sufferance of the government does not mean that our Japanese spouses, children and other kin should not have their own independent constitutionally protected rights to a family life free from arbitrary bureaucratic caprice. Article 13 of the Constitution refers to a right to the "pursuit of happiness," but meaningful court precedents tying this provision to a right to family life are thin on the ground.
Full article at http://www.japantimes.co.jp/text/fl20111101a1.html
ENDS