Posted by Dr. ARUDOU, Debito on December 6th, 2011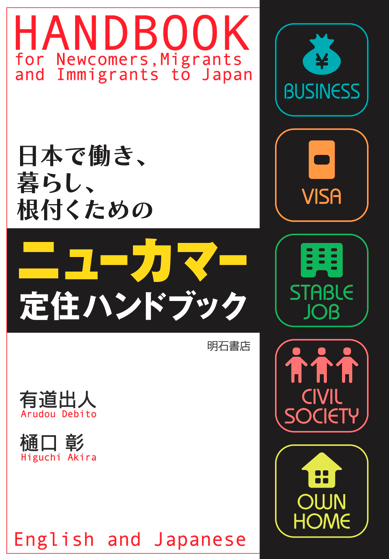 UPDATES ON TWITTER: arudoudebito
DEBITO.ORG PODCASTS on iTunes, subscribe free
Hi Blog.  Sometimes it seems to me that rules in Japan are made just to keep people from having fun.  For example, cultural conventions hinder swimming after Obon in the south (despite still being jolly hot outside — I've been in southern Shikoku in late August and found campsites closed and beaches deserted), and have seen police command the public get out of the ocean in Okinawa (I'm told there are some times of the year when ocean swimming in this semitropical climate is officially frowned upon) on New Year's Day.  We've been told we can't play games (such as chess or euchre) at izakayas by barkeeps; similarly, in a Tokyo "Irish bar" during a JALT conference, we had Irish friends who brought out their pocket instruments to play Irish music, only to be told that it was causing discomfort to the customers (it wasn't; people were clapping and tapping along), and they had to be quiet in favor of the canned Irish music being piped in.  Japan's frowning on outdoor screens during the World Cup 2002 (unlike in Korea, Japan's fans had to watch the games within walls) due to alleged traffic control and crime prevention concerns.  I'm sure Readers can come up with lots more examples — of anal-retentive people who use their power to summarily prevent public expressions of joy and release (that is, without the socially-accepted cloak of too much alcohol).
Now we have this actually legally-established ban on "dancing without a license" after 1 a.m.  I could understand late-night controls on noise etc., but dancing??  Not only that, the cause of dancing is deemed to be foreign in origin.  Yeah right, Japanese don't dance.  And when does dancing begin and just tapping out a rhythm end?  And when does the accusation, made below, of making the neighbors uncomfortable because foreigners are around end?
Sounds like yet another NPA pretense to raid the "foreigner clubs".  And it isn't the first time — try 2007's raid on Hiroshima's "El Barco" (which let anyone visibly Japanese go and targeted the NJ for Immigration checks) on the charge of dancing violations, and 2009's Roppongi bar raids and NJ spot urine checks for drugs (which in this case are supposed to require a warrant).  So I guess accusations of "dancing" are something that doesn't involve racial profiling — unless, of course, you say that the foreigners in specific are committing them.  As the article below basically does.  Arbitrary and capricious.  Arudou Debito
////////////////////////////////////////////////////
Bust of Gas Panic bars in Roppongi due to 'poorly behaving' foreigners
TOKYO (TR) – The weekend bust of two popular nightclubs within the Gas Panic chain was due to the presence of undesirable foreigners, reports Nikkan Gendai (Nov. 30).
Early Sunday morning, Tokyo Metropolitan Police entered clubs Gas Panic Bar and Club 99 in the Roppongi entertainment district and arrested managers Hidenori Wakita, 36, and Fumiki Nishihata, 35, for allowing dancing after 1 a.m. — a violation of the Law Regulating Adult Entertainment Businesses.
A journalist who covers the adult entertainment industry says the chain of foreigner-frequented bars is popular for those on low budgets, but in recent times police have been taking notice of trouble. "Recently, poorly behaving foreigners from the Middle East and South-East Asia have started showing up," says the source. "They make others not want to come around, and maybe some neighbors complained."
The tabloid says that the raid of Gas Panic Bar occurred just before 2 a.m. "There were close to 200 customers in the place," says a salaryman present at the time. "As the name says, it was a panic. At first, I thought they were targeting drugs or gangs. I was stunned that it was due to licensing problems since this sort of thing has been going on for 20 years."
The issue concerns the type of license. Establishments within the Gas Panic chain are licensed as bars, which under the Law Regulating Adult Entertainment Businesses are not allowed to provide entertainment, such as dancing, after 1 a.m. without special authorization. Only drinking, however, is permissible.
This was the second arrest in two years for Wakita. In 2009, police found similar violations at Club 99 and GP Bar, which is also within the Gas Panic chain, and took the manager into custody. After that, Gas Panic Bar installed a security camera at the door to alert management to turn the music down if police appeared.
Wakita was eventually convicted.
This latest bust sends a message, continues the adult-entertainment journalist. "The crackdown will expand," the writer says. "There are tens of thousands of improperly licensed clubs. Gas Panic is a big name, and they have continued to ignore warnings. Perhaps the police are taking a step forward to show the serious consequences to everyone else."
ENDS