Posted by Dr. ARUDOU, Debito on December 10th, 2011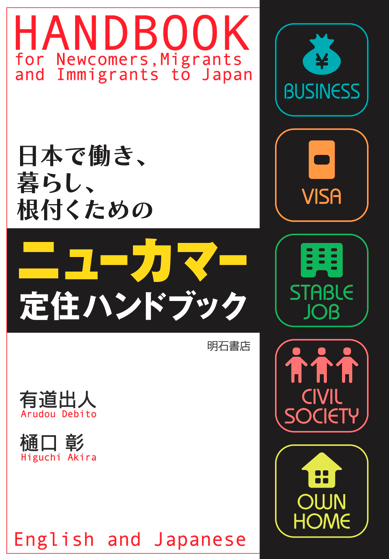 UPDATES ON TWITTER: arudoudebito
DEBITO.ORG PODCASTS on iTunes, subscribe free
Hi Blog. A bit of a tangent, but an important one, as it's a watershed moment. I saw some news three days ago that made me say out loud, "That's torn it. The System is irredeemable." According to the BBC and the SMH below, we have relief efforts that should be going towards helping its own citizens recover from a tsunami and botched corrupt nuclear disaster going towards a GOJ pet project, a corrupt one that essentially exists to thumb its nose at the world: whaling. Yes, whaling.
People might have excused the GOJ for botched relief efforts up to now because a) the scale of the disaster is unprecedented or facing too many unknowns, b) the infrastructure was too damaged for efficient cleanup and rescue, c) things just take time and money to fix. But there is NO excuse for diverting money away from relief efforts for this kind of vanity project. It's porkbarrel at the expense of a slowly-poisoned public.
And do you think the domestic media would have exposed this if activists and the foreign media hadn't? The System is broken, and the Japanese public, cowed by a forever-fortified culture of submission to authority that punishes people for ever trying to do something about it, will not fix it. As I have argued before, Japan has never had a bottom-up revolution. And I don't see it happening at this time no matter how corrupt and poisoned things get.
As coroner, I must aver: The GOJ has bankrupted Japan morally, ethically, spiritually, physically, positively, absolutely, undeniably and reliably. Arudou Debito
UPDATE:  NB to Commenters:  Please avoid getting the discussion bogged down in the petty politics of whaling (this has been discussed on much better forums).  This is not a blog post about whaling per se, rather about GOJ corruption and money earmarked for disaster relief purposes being sunk into what is in this blogger's opinion an unrelated industry.  If you wish to debate cogently whether or not this activity counts as corruption, go ahead.  But tangents and snipes about alleged ocean terrorism, Sea Shepherd tactics etc. will not be approved.
/////////////////////////////////////////////
BBC News 7 December 2011
Japanese tsunami fund 'used for whaling programme'
http://www.bbc.co.uk/news/world-asia-16064002  Courtesy of JK
Japan has used funds from its tsunami recovery budget to subsidise its controversial annual whaling programme, environmental activists say.
Greenpeace says 2.3bn yen ($30m; £19m) is being used to fund extra security measures for the whaling fleet.
Japanese officials argued when they applied for extra funding that whaling helped coastal communities.
The whaling fleet reportedly headed for Antarctic waters this week, though Tokyo has not confirmed the reports.
There has been a ban on commercial whaling for 25 years, but Japan catches about 1,000 whales each year in what it says is a scientific research programme.
Critics say those claims are just a cover for a commercial operation, and accuse the Japanese of hunting the animals to the brink of extinction only for food.
Activists from the Sea Shepherd group have attacked the fleet as part of their campaign against whaling.
Last year Japanese abandoned its programme before it was completed, citing "harassment" from the group.
Earlier this year, the Japanese Fisheries Agency applied to the government for extra funding for its programme from the emergency budget aimed at helping communities recover from the devastating tsunami and earthquake.
The agency argued that some of the towns and villages affected relied on whaling for their livelihoods.
Activists say the agency's funding request was approved and it has spent the money on extra security and covering its debts.
Junichi Sato, from Greenpeace Japan, told Australia's ABC that there was no link between the whaling programme and the tsunami recovery.
"It is simply used to cover the debts of the whaling programme, because the whaling programme itself has been suffering from big financial problems," he said.
The Australian and New Zealand governments have both criticised Japan's decision to continue whaling.
They are both considering sending vessels to monitor the whaling fleet.
Sea Shepherd activists have promised to carry on their campaign against the whaling fleet.
ENDS
////////////////////////////////////////////
Japan uses $28.5m in disaster funds for whaling: claim
Sydney Morning Herald
Andrew Darby in Hobart December 07, 2011  Courtesy AJ
http://m.smh.com.au/environment/whale-watch/japan-uses-285m-in-disaster-funds-for-whaling-claim-20111207-1ohzc.html
A growing number of Japanese environmental and consumer groups are joining in protest against the use of disaster recovery funds to subsidise the loss-making whaling fleet.
The government recently gave the whalers 2.28 billion yen ($28.5 million) as part of a special budget for recovery from the March 11 triple disaster. Mr Kaz Inadome from the Japanese Consulate said no money from the disaster relief funds collected in Australia had been used. All that money had gone to the Red Cross in Japan.
Much of the extra funding will go towards security forces for the whaling fleet, which left Japan yesterday for the Antarctic, where conflict is expected with Sea Shepherd activists.
A total of 18 Japanese non-government organisations, including the Environmental Lawyers Federation and Consumers Union have signed on to a protest letter to Prime Minister Yoshihiko Noda.
"We demand the government not waste any more taxpayers' money on the whaling program, but instead spend this money on projects that actually help the people, communities and region affected by the tragic March 11 earthquake, tsunami and nuclear crisis," the letter said.
"It is clear that the Japanese government's stated goal of resuming commercial whaling in the Southern Ocean is unachievable. The whaling program cannot survive without taxpayer handouts."
Greenpeace Japan distributed the letter, because, according to executive director, Junichi Sato: "This is a new low for the shameful whaling industry and the callous politicians that support it."
However, the Fisheries Agency of Japan said the funding was necessary because some traditional whaling communities were devastated on March 11.
Senior Agriculture and Fisheries vice-minister Nobutaka Tsutsui told a review committee recently the government was determined to continue its research program until it led to the resumption of commercial whaling.
Mr Kaz Inadome from the Japanese Consulate said no money from the disaster relief fund had been used.
ENDS
///////////////////////////////////////////////////////
JAPAN TSUNAMI FUNDS AID WHALING FLEET
Analysis by Kieran Mulvaney 
DISCOVERY NEWS Thu Dec 8, 2011 01:50 PM ET 
http://news.discovery.com/earth/japan-uses-tsunami-funds-to-support-whaling-fleet-111208.html  Courtesy of CG
Japan's Antarctic whaling fleet has left port on its annual hunt, seeking to kill 900 minke whales and 50 fin whales for what it claims are 'scientific research' purposes. (The meat from the hunt is sold commercially.)
The hunt, already controversial, has attracted greater ire from critics with an admission by the Japanese government that it is using funds earmarked for earthquake and tsunami reconstruction to subsidize the fleet's operations.
Greenpeace accused the government of diverting 2.28 billion yen (US$30m) from the earthquake recovery fund to help pay for this year's hunt.
"It is absolutely disgraceful for the Japanese government to pump yet more taxpayer money on an unneeded, unwanted and economically unviable whaling programme, when funds are desperately needed for recovery efforts," said Junichi Sato, the executive director of Greenpeace Japan, to The Guardian newspaper.
Japan's Fisheries Agency stated that the money would be used for "stabilising whale research." In the words of one official: "We will bolster measures against acts of sabotage by anti-whaling groups so as to stably carry out the Antarctic whaling research."
That was a reference to the fact that last year's hunt was called off a month early, with the fleet having caught only 172 whales, which the Fisheries Agency blamed on the attentions of Sea Shepherd. Japan's Coast Guard stated that it would be sending an unspecified number of vessels to escort the whaling fleet. Some domestic news reports indicated that there would be two escorts.
Fisheries Agency official Tatsuya Nakaoku justified the use of funds by claiming that a successful whaling program would help ensure the recovery of some coastal towns devastated by this year's tsunami. 
"The government will support the reconstruction effort of a whaling town and nearby areas," he told AFP. "This program can help it reconstruct food-processing plants there… Many people in the area eat whale meat, too. They are waiting for Japan's commercial whaling to resume."
However, Greenpeace sources told Discovery News that as far as they could tell, 2 billion yen was being appropriated as a straight subsidy for the Institute for Cetacean Research (ICR), the body that runs Japan's 'research' whaling program. This is on top of an existing 700 million yen subsidy. (Update: This Wall Street journal blog quotes a Fisheries Agency official as confirming that 1.8 billion yen is for "supporting whaling research.")
They also expressed confidence that the fleet would not come close to reaching its publicly-stated quota, pointing out that, two years ago, the number of 'catchers' – or harpoon-equipped hunting vessels – in the fleet dropped from three to two, and last year it dropped further, from two to one. This year, as last year, just one catcher will be used. Within official circles in Tokyo, the sources said, the target quota is much lower, largely due to a recognition that there is not enough demand for the meat.
That view was supported by Patrick Ramage, Whale Program Director for the International Fund for Animal Welfare (IFAW).
"As always, it's important to pay attention, not to what is said but what actually happens," he told Discovery News. "On the one hand, the Japanese government is finding the funds to continue with this money-losing enterprise. On the other hand, all the signals – for example, at the Scientific Committee of the International Whaling Commission – are that this may well be the last hurrah for Japanese whaling in the Antarctic. The current Prime Minister is a long-time advocate for and supporter of the whaling industry. But the number of those supporters in the Diet, and particularly the ruling Democratic Party of Japan, is dwindling."
ENDS