Posted by Dr. ARUDOU, Debito on March 15th, 2012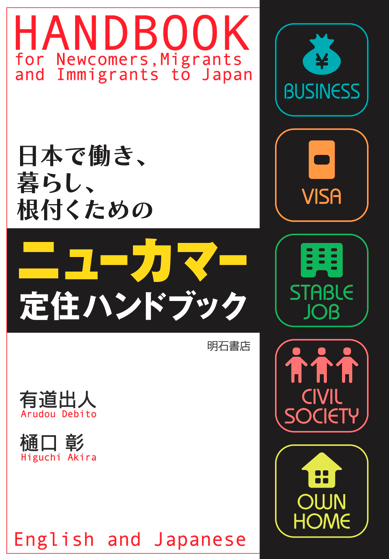 UPDATES ON TWITTER: arudoudebito
DEBITO.ORG PODCASTS on iTunes, subscribe free
Hi Blog.  Yet another survey (the last one put up on Debito.org was featured in the Asahi back in April 2010) says that Japanese companies want to hire foreigners.  It's just that, well, like last time, y'know, it's one thing to say you want something to happen, but it's another thing (i.e., actual news) when you make it happen.  But the lack of job-placement support for NJ graduates of Japanese universities, and the horrid treatment of Michael Woodford (who rose through the ranks to CEO over decades of dedication to the company, only to be sacked for "cultural reasons" in an Olympian sea of corruption), do not inspire hope for any real news on this front any time soon.  Arudou Debito
Submitter JK comments:  "I would say this is good news, so long as the leadership of these 28 firms don't conduct themselves like Olympus.  The companies cited (i.e. Fast Retailing and Aeon) seem to 'get it'…for these two cases, would you say that, 'Don't work for a Japanese company as an NJ and expect equality and upward mobility' is still applicable?"
//////////////////////////////////////////////////////
23 percent of Japan's top firms eager to employ more foreigners: survey
Mainichi Shimbun, January 4, 2012
PHOTO CAPTION:  Foreign students studying in Japan listen as a company representative explains his firm's recruitment plan during a recruitment seminar held at Pasona headquarters in Chiyoda Ward, Tokyo, on Oct. 16. (Mainichi)
Some 23 percent of Japan's top 122 companies are considering employing more foreigners starting from next year, citing plans for overseas expansion as their main incentive, a Mainichi survey has revealed.
Sixty-two companies, some 50.8 percent of all firms surveyed, further answered that they are likely to hire more foreign employees in the next 10 years as well.
Conversely, 45 companies, or 36.9 percent, answered that their foreign employee numbers will remain unchanged. There were no firms that plan to decrease foreign employment from current figures.
The survey, conducted between mid-November and mid-December 2011, sought responses from top executives of leading firms including Fast Retailing Co., Aeon Co., Dai Nippon Printing Co., and Hitachi Ltd.
A strong inclination for hiring foreign employees was observed mainly among companies with overseas expansion ambitions. Fast Retailing Co., the owner of casual wear chain Uniqlo, stated "more overseas shops" as the main reason for the increase, while Aeon Co., another retail giant, cited the necessity of increasing employees from other Asian countries due to the company's plans for further expansion on the continent.
Meanwhile, companies judged economic prospects in Japan as either declining or about the same as last year. Nearly 90 percent of all companies expressed concern over the rising yen as their prime economic anxiety.
Asked to assess current economic conditions, 66 firms (54.1 percent) answered they had remained unchanged — a sharp increase from the total of 44 firms (37 percent), which gave the same answer in last year's July-August survey.
There were no companies that judged current economic conditions as "improved" and only 34 firms (27.9 percent) answered that the economy is gradually improving. The figures were higher during last year's survey, when a total of 62 companies (52.1 percent) said the economy was improving.
Meanwhile, 21 companies (17.2 percent) judged current economic conditions as either "deteriorating" or "gradually deteriorating," yet another sharp increase from last year's 13 companies (10.9 percent) that said so in the 2011 survey.
Europe's ongoing debt crisis, the yen's appreciation, and the influence of Thailand's floods are believed to be some of the reasons behind companies' worsened economic outlook.
The survey also found that nearly half of all companies (59 firms, or 48.4 percent) believe the economy will stay unchanged in the near future, while 43 firms (35.2 percent) said they expect it will improve.
Furthermore, when asked what the future held for Japan's employment system, 36 companies answered that they foresee an increase in mid-career recruitment ten years from now, while 20 firms chose "enforcement of merit-based salary" among the provided multiple-choice suggestions.
Click here for the original Japanese story
(Mainichi Japan) January 4, 2012
///////////////////////////////////////////////
主要122社アンケ:23%が新卒採用で外国人増
http://mainichi.jp/select/today/archive/news/2012/01/03/20120104k0000m020056000c.html
主要122社アンケ:23%が新卒採用で外国人増
2012年1月3日 19時48分 更新:1月3日 23時38分
 毎日新聞が3日まとめた主要122社を対象としたアンケートで、13年春入社予定の新卒採用で外国人を増やすと回答した企業は全体の23.0%にあたる28社にのぼった。進出先の海外で雇用を増やすなど、海外の成長市場の取り込みに力を入れるためだ。10年後に外国人社員が増えると答えた企業は半数超の62社(50.8%)だった。日本経済の懸念材料に「円高」を挙げた企業は9割弱の106社にものぼり、円高で海外に活路を求める企業は今後も増えそうだ。
また、景気の現状を「横ばい」と答えた企業が54.1%の66社と半数を超え、昨年7~8月の調査(119社が対象)の44社(37.0%)から大幅に増加。「回復」の回答が減り、景気の回復ペースの鈍化が浮き彫りになった。アンケートは、昨年11月中旬~12月中旬に行い、原則、各企業の社長・会長に回答を求めた。
13年春に外国人採用を「増やす」としたのは、「海外出店の加速」(ファーストリテイリング)、「アジアシフトの中期経営計画に基づきアジアで採用を増やす」(イオン)など、海外での事業拡大を急ぐ企業が目立った。「変わらない」と答えた企業は45社(36.9%)、「減らす」はゼロだった。
10年後の雇用の変化(複数回答)では、「中途採用の増加」(36社)、「能力給の度合いを強化」(20社)を挙げる企業も目立った。
景気の現状について、「回復」と答えた企業はゼロで、「緩やかに回復」は34社(27.9%)。東日本大震災の影響からの回復途上だった昨夏の調査では、合わせて計62社(52.1%)だったが、大幅に減った。「欧州債務問題の深刻化、円高、タイの洪水の影響など環境が悪化している」(大日本印刷)など、「悪化」「緩やかに悪化」と答えた企業が計21社(17.2%)あり、昨夏調査の計13社(10.9%)から増えた。
景気の先行きは、「横ばい」が、ほぼ半数(59社、48.4%)を占めたが、「復興需要が本格的に出てくる」(日立製作所)など、「良くなる」と答えた企業も3割強(43社、35.2%)あった。【浜中慎哉】
ENDS