Posted by Dr. ARUDOU, Debito on January 12th, 2012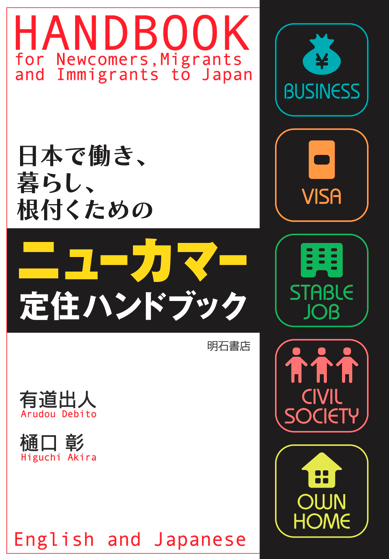 UPDATES ON TWITTER: arudoudebito
DEBITO.ORG PODCASTS on iTunes, subscribe free
Hi Blog.  Last blog entry I talked about Amnesty International's 2002 report on horrendous treatment and conditions of NJ detainees in Narita Airport. As a complement, here is Chris Johnson, photojournalist at venues such as CNNGo and The Japan Times, offering his unexpurgated experiences there last December.  Despite having a valid visa, he was denied entry, he believes, due to his critical press coverage of TEPCO and government responses to the Fukushima disasters.  He spent 30 hours in the Narita Airport "Gaijin Tank" (which he calls a gulag) before being forced to buy an overpriced one-way ticket and deported, and it changed his views dramatically on Japan's legal and policing system.
Excerpt follows.  Full report at http://globalite.posterous.com/inside-the-gaijin-tank-dungeon-at-narita-airp-91122
This issue deserves more attention.  Extralegality may be the norm in Customs and Immigration Zones around the world, but extreme treatment is exactly what happens when policing is unfettered and unmonitored.  It is, to put it mildly, unbefitting a society such as Japan's, with official pretensions towards respecting the rule of law. Especially when you read about Chris's experience with the private security goons, who seem to have gone beyond any plausible mitigation ("just following orders") by Milgram.  Were these the people who killed Abubakar Awadu Suraj in 2010 while deporting him, and to this day have not been charged with any crime?  Arudou Debito
NB:  What follows is an updated version of Chris's report as of January 18, 2011, amending allegations about a private security company called G4S.  Read on for disclaimers:
/////////////////////////////////////////////////
By Christopher Johnson, freelance photojournalist at CNNGo, The Japan Times, etc.
News, photos and fiction from around the world
Version updated January 18, 2012
Full article at http://globalite.posterous.com/inside-the-gaijin-tank-dungeon-at-narita-airp-91122
Detained for 30 hours and expelled from Japan, a veteran Tokyo-based journalist gets a harrowing glimpse into the trap door at Narita Airport leading into a secretive gulag of rights abuses against thousands of foreign visitors and expats, often by guards hired by airlines 
(((This is a revised, tightened version of an earlier post. It includes a correction based on a comment from a spokesman for g4s, one of the world's largest companies, which supplies security guards to more than 60 airports. A spokesman says g4s staff are NOT working at Narita. It is not clear who employs the guards accused of mistreating foreigners at Narita.
It includes information about other Westerners wrongfully jailed and expelled from Japan. Also includes comments via Japan Times from former immigration chief, one of the most important critics of detention policy. As previously noted, it is a raw work in progress, unedited, unpolished. Please send comments, anecdotes and info for inclusion in this story.)))
—-When you line up to get your passport stamped at Narita international airport outside Tokyo, look to your right toward a set of "special examination rooms." That is where the trap door into Japan's secretive gulag begins.
Most travellers, who regard Japan as a safe country of civilized people, have no idea that thousands of foreign arrivals — just like them — have fallen down that trap door into windowless dungeons in the bowels of the airport. From there, foreigners of all nationalities — seeking a pleasant vacation or a better life in Japan — have vanished into a horrific network of "detention centres" imprisoning thousands of innocent foreigners in appalling conditions.
Most red-eyed foreign arrivals also don't realize that the immigration officers taking their fingerprints and scanning their passports are working with xenophobic colleagues who have deported on average about 20,000 foreigners every year since 2005, and who have been on trial for themurder of a longtime foreign resident of Japan last year at Narita.
They also don't realize that airlines, according to the Immigration Bureau, are technically responsible for providing nightmarish dungeons and hiring "security guards" accused of human rights abuses — everything from extortion to theft, torture and denial of rights to call embassies, lawyers or family.
Instead of taking a public stand against the flagrant abuse of their valued customers over the last 15 years, airlines at Narita — knowingly or not — have been reaping windfalls from thousands of expelled passengers forced to purchase one-way tickets at exorbitant prices. Airline officials have not yet replied to requests over the past week for comments on the matter. 
Whether you are a fresh-minded explorer or a jaded expat fluent in the language and culture, the numbers are shocking, and an embarrassing revelation into the darkest side of Japan, a country that prides itself on safety and rule of law.
Amnesty International's annual report for 2011 says Japan accepted 30 refugees out of about 1000 applicants this past year. It's not clear what happened to the other 970 or so applicants. Many of them could still be incarcerated.
According to the Immigration Bureau, Japan deports on average 20,000 foreigners every year, including  33,000 in 2005, and another 18,578 in 2010. In other words, Japan kicked out about one-fifth the number of people — 91,778 — who were, as of January 2010, "overstaying their visas". In reality, "overstaying" means they were dedicating their lives to working for Japanese bosses or employing Japanese in their own businesses, in a country that desperately needs entrepreneurs and job creators. These people, who would normally become immigrants or refugees in other countries, often become prisoners and suicide cases in Japan. All of these people were customers of airlines at Narita. 
That 2010 number — 18,578 individuals with names and families, often in Japan — is enough to fill about 100 jets flying out of Japan during the mass foreign exodus from aftershocks and radiation fears in March.
That number — 18,578 — is similar to the official death toll from the March 11 tsunami, which triggered a wave of international sympathy for the plight of Japan.
Yet other than Amnesty, the UNHCR and some courageous NGOs, few foreign organizations or celebrities have done anything about a system of abuses that ultimately damages Japan's relations with its key trading partners, causes more than 100,000 people to bear grudges against Japan, andstains the image and balance sheets of airlines who have lost thousands of expelled foreigners as customers. 
Many immigration officers are aware of these issues, and some are trying to reform from within. One of the bureau's main critics is their former chief, Hidenori Sakanaka. "One year of confinement is mentally tough," Hidenori Sakanaka, who headed the Tokyo Regional Immigration Bureau from April 2002 to March 2005, told the Japan Times in July, 2010. The JT noted reports of suicides by a Brazilian and South Korean earlier that year, and hunger strikes at detention centers. "The Immigration Bureau must stop suicides and hunger strikes."
He said detention centers and the Immigration Bureau must go public about the suicides and treatment of detainees, and also explain how a Ghanaian man, who had been working in Japan for 22 years, died in the custody of immigration officers at Narita airport in March 2010. "The incidents give the Immigration Bureau a chance to improve itself."
Sakanaka has also authored a book asking readers whether they want "a Bigger Japan" teeming with immigrants, or a "Smaller Japan" with few foreign faces.
Japan's Immigration Bureau declares on its website (http://www.immi-moj.go.jp/english/) that it's motto is "internationalization in compliance with the rules." It says the bureau makes "contributions to sound development of Japanese society" by "making efforts for smoother cross-border human mobility" and "deporting undesirable aliens".
The problem, activists say, is their view of who is "undesirable." In fact, few of the 18,578 deportees in 2010 were hardcore criminals threatening Japanese society. The Japanese media stereotype of them as being poor, dirty, uneducated miscreants is completely wrong. Many deportees have Japanese wives, children, friends and pets. Many are fluent in Japanese, with college degrees and successful careers.
"Jim" is a white male college professor from the United States, who began teaching in Japan about 30 years ago. I first met him in the airport's "special examination room". He was wearing a suit and tie like other middle-aged businessmen. He had just walked off a United Airlines flight from America. He wanted to spend Christmas with his 20-year old son, now living with his ex-wife in the Tokyo area. "I got a really cheap ticket, and decided to go for it to see my son," he says. "The airline let me on, so there shouldn't have been a problem."
Jim would spend Christmas in the dank, windowless dungeon, where for 72 hours he was a victim of extortion, theft, strip-searching, abuse, denial of rights and expulsion from Japan at a rip-off price. (I would later discover that he had given speeches supporting anti-nuke protesters in Japan.)
((But even Jim was fortunate compared with Danny Bloom, an American journalist who, after working for five years at the Daily Yomiuri, says he was arrested on charges of overstaying his visa, held in solitary confinement for 41 days in 1995, and deported from Japan. He says he had Post Traumatic Stress Disorder, which affects an estimated 30 million Americans, due to a plane crash in Alaska, and couldn't fly to Seoul to obtain a work permit. Now exiled in Taiwan, he says he can never return to "the police state" of Japan, even though he still loves Japanese people.)) 
((Other educated white males from the US, Canada, the UK and Australia, who have contacted me since this story first appeared, say privately that they were also victims of wrongful deportation and similar abuses.))
x–x—x—x—x—x—x–x–x—x–x–x—x–x–x
WHO IS WATCHING THE GUARDS?
Jim's ordeal, and my own experience during a 30-hour detention at Narita and expulsion on Christmas Eve from Japan, confirms Amnesty's reports dating back to the year 2000, when they first discovered a secret gulag housing thousands of foreigners.
As other victims have told Amnesty, it's a scam, and a money-maker for the airlines and security guards. At Narita, they have arbitrary powers, and they use them. They can decide "Entry Denied", and then find a rule or excuse to justify it. They don't have to explain their reasons, and the appeal process is a sham.
Since there aren't many reports of these abuses at Haneda and other airports in Japan, victims suspect there is a criminal syndicate operating at Narita since at least 1996. One guy marks a paper "Entry Denied." He hands you off to a guy who shakes you down for 30,000 yen, who then hands you off to another guy who takes away your rights in the dungeon, who then hands you off to another guy who forces you to buy a rip-off plane ticket. If Amnesty is correct in estimating 7 cases per day on average, this syndicate could earn 200,000 yen per day in extortion fees, and 300,000 to perhaps a million yen per day on marked up airline tickets. Where does the money go? Who can stop them from doing this?
My own experience is consistent with several previous cases cited by Amnesty, and at least five other victims who have emailed me their stories. In my case, Asiana Airlines staff at the check-in counter in Seoul saw that I had a proper visa for Japan, and let me board a flight to Tokyo. The immigration officer at Narita, however, didn't even look through my Canadian passport, where he would have found proper stamps, working visas, and multiple re-entry permits dating back years. While taking my fingerprints, he saw my name pop up on a list on his computer. (I have strong reason to believe that I have been blacklisted due to my critical coverage of TEPCO, Japan Tobacco, Olympus, JAL, the yakuza, fascists, and state neglect of tsunami survivors and nuclear refugees.) He marked a paper and gave my passport to another officer.
After leading me to the "special examinations room", hostile immigration officials at Narita falsified my statements, disregarded my proof, confiscated my passport and belongings, and arbitrarily denied me permission to enter Japan, where I have built up a career as a journalist covering Asia since 1987.  They gave no sensible explanation for their decision. An officer simply wrote "no proof, entry denied" on a document, and asked me to sign it. I refused.
I was shocked that they could do that. But I shouldn't have been. Thousands of foreigners arriving at Narita have been victimized by brutal thugs and racists — some of whom are not ethnically Japanese. According to Amnesty, airlines at Narita hire "security guards" to "escort" their passengers to the "detention facilities" — which are de facto maximum security jails. These guards also deny basic human rights, such as phone calls to lawyers, embassies or UNHCR. These guards harass, beat, or torture airline customers into paying "service fees". In Jim's case, they abused him until he finally coughed up 30,000 yen, about 400 US. They demanded the same from me, and also took money from my wallet. Gear was also stolen from my baggage.
Then, after passengers have been deported or denied landing rights, they are forced to acquire an overpriced one-way ticket. Since nobody can stop them from stealing or confiscating your possessions, the guards can use your credit cards or cash to buy tickets against your will. Since nobody is overseeing their extra-legal actions, it's possible that the guards are taking kickbacks from airline staff selling the outrageously priced tickets.
In my case, employees at the airport said that I would have to pay as much as 400,000 yen ($5000) for a one-way ticket from Tokyo to Vancouver and Calgary. With a one-way ticket "purchased" against my will, they forced me onto a flight to Canada without much winter clothing for minus 40 temperatures in Alberta. They even called my longtime Japanese partner in Tokyo and threatened her, saying that if she didn't pay for the ticket, her partner would face lengthy jail time.
After nearly 25 years of life in Asia, I arrived in Canada with 3-days clothing, far away from my house in Tokyo.
(((Who are these guards? Who is employing them? In my delirium during detention, I originally thought I saw "gas" written on their uniforms and van. After a rough draft of this story first appeared, several people wrote to say the guards are working for g4s, a UK-based company founded more than 100 years ago. A spokesman for g4s says this is not true. 
Adam Mynott, director of media relations at g4s, has kindly requested a correction of this. After being contacted by a reporter with The Economist, Mr. Mynott told me in an email that g4s "does not have any security business whatsoever at Narita Airport, nor are there any g4s affiliated Japanese companies working as security guards at the airport."
I also have found no proof that g4s is operating at Narita. 
This raises key questions: who are the guards escorting detainees at Narita? What company are they working for? Why is "gas" written on the side of their van? Since "gAs" and "g4s" look quite similar, is that company "pirating" the logo of g4s, a respected international company? Or is it simply a coincidence?
A security company working behind the scenes in Japan might have good reason for wanting to somehow draw upon the global success of g4s. 
According to links sent by readers after this story first appeared, g4s is indeed one of the world's largest companies, with more than 600,000 employees in 125 countries. They reportedly supply security guards to more than 60 airports including Heathrow, Oslo and Vancouver, US military bases in South Korea, Immigration Removal Centers in the UK and detention centres in Australia, a state prison in Birmingham, England, the 2012 London Olympics, US nuclear power plants, oil tankers facing pirate attacks off Somalia, and Japanese embassies around the world. (Note the photo of an armed woman guarding a nuclear reactor: http://careers.g4s.com/2010/11/g4s-nuclear-security-services-corporation-nssc/) 
It's not clear where g4s operates in Japan. In South Korea, the US military on December 15 (only a week before I returned from Seoul), accused g4s of violating a contract to guard their bases there, according to Stars and Stripes. Former guards have refused to work for the new company for longer hours and lower wages.  These guards have protested outside U.S. Army bases, including Yongsan Garrison, Camp Red Cloud, Camp Casey, Camp Humphreys, Camp Henry and Camp Carroll. (http://www.stripes.com/news/gis-still-manning-gates-in-s-korea-as-contractor-struggles-to-fill-slots-1.163646)
A company press release said they won a $400 million contract to screen passengers and baggage at 20 airports in Canada, beginning November 1, 2011. When I passed through airports in Vancouver and Calgary on December 24, I found the security staff to be exceptionally friendly and professional. 
The company's official website (www.g4s.com.) says they help ensure "the safety and welfare" of millions of people worldwide. "We secure airports and embassies, protect cash and valuables for banks and retailers across the globe, safeguard some of the most exciting events in the global sporting and entertainment calendar, and are a trusted partner to governments worldwide,keeping personnel and some of the world's most important buildings safe and secure. What we do touches people's lives in nearly every area you can imagine."
((http://www.g4s.com) (info@jp-g4s.com, +81-42-519-9303) US media contact: Fiona Walters, Chief Communications Officer,+1 561 691 6459)
(As of January 17, it remains unclear who hired the guards accused of extortion and abuses at Narita since at least 1996. It's also unclear if the guards, speaking foreign languages during my detention, were Gurkhas from Nepal or nationals of other countries.) 
The immigration bureau's own documents confirm that airlines are responsible for hiring the security guards at Narita. "Concerning your expenses for being in Japan (meal, lodging, guard etc.) till your departure, the Immigration Bureau cannot take any responsibility," said an officially stamped notice of the Ministry of Justice Tokyo Immigration Bureau, given to me a few hours before my expulsion. "This is a matter between you and your carrier (airline company)."
Many airlines gained respect for flying passengers for free or reduced prices out of danger zones after the 2004 tsunami and 2011 nuclear disaster. ANA and JAL, which use Narita as a hub for their global operations, are among the most respected airlines in the world, and they are highly-regarded for their service and safety. Yet credit card and airline employees have stated that they would not normally reimburse payments in such cases, since their passengers had technically"authorized" purchase by signing forms. As one victim of this scam has noted, it's the moral equivalent of an armed bank robber getting off because the victimized bank teller, fearing for her life, "signed" the withdrawal slip.
ENDS
/////////////////////////////////////
UPDATE JANUARY 20, 2012 FROM DEBITO
In related news regarding violence/homicide by private security companies towards their detainees, Private Eye (UK) Issue 1291 24 June – July 7, 2011 reported the following:
=======================
PRIVATE SECURITY
G4S locks up the captive market
Scan of the article at
http://www.claresambrook.com/campaign-page/Images-campaign-page/Private-Eye-(21-June-Issue-1291).jpg
CONGRATULATIONS to G4S, the gigantic "Securing Your World" security company that has made sales of GBP 4.2 billion to the Ministry of Justice [UK] alone. Justice secretary Ken Clarke, in reply to a parliamentary question, listed ten contracts with G4S, including running prisons, escorting prisoners and tagging offenders.
This is in addition to its GBP 42 million in Foreign Office security deals (GBP million in Afghanistan alone) — although these are believed to represent the mere tip of an iceberg, because the FO said details of its numerous contracts around world "are not kept centrally and could only be obtained at disproportionate cost".
Then there is the company's Welfare to Work bonanza, which, as chief executive David Taylor-Smith told financial analysts last month, "when clocked in next year will be GBP 130 million", not to mention to the "very strong pipeline"that he boasted was heading G4S's way from the Department of Health.
Evidently profiting from the public sector carve-up, G4S is the ideal lucrative refuge for former well-connected government ministers such as John Reid, former home secretary and minister of health, defence and transport. Reid, now a peer, went on the G4S payroll in 2008 when he was a backbench MP and is now a G4S non-executive director.
Amid all this good news, only a party pooper would point out that G4S may face corporate manslaughter charges over the death last year of deportee Jimmy Mubenga, after use of "restraint" at Heathrow; or that the company is awaiting sentence in Australia in the case of an Aboriginal elder who was cooked to death (dying of heatstroke and suffer third-degree burns) as he was transported across the outback in the back of a badly maintained G4S van with no air conditioning, little water, and no way of alerting drivers in the front to his dreadful plight. The company has pleaded guilty to charges of failing to ensure the man's health and wellbeing.
But then, with a maximum penalty of a mere AU$ 400,000 (GBP 260,000), it won't eat into the profits too much.
——-
Last week it emerged that G4S received 773 complaints last year from removal centre detainees — an increase of 240 on the previous year.
=======================
ENDS
COMMENT: Sorry to bring in an unrelated American political "talking point", but if "corporations are people", it seems that unlike people, corporations really CAN get away with murder. And even if G4S was uninvolved in the Narita Airport events discussed on Debito.org, the rot and unaccountability of the thuggish private security firms managing the post 9-11 bonanza seems to be systemwide. This must be known about and done away with.