Posted by Dr. ARUDOU, Debito on January 24th, 2012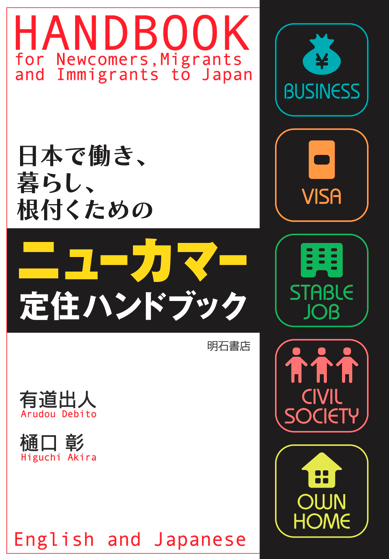 UPDATES ON TWITTER: arudoudebito
DEBITO.ORG PODCASTS on iTunes, subscribe free
Hi Blog. What follows in my view is clearly a hate crime. It is reportedly a random singling out of a NJ by a group of four J youths who beat him senseless — even dropped a bicycle on his head, smashing his skull on the pavement. Fortunately (after a chase), they have all been arrested, no doubt after the security camera footage (below) made any plausible deniability of the event impossible. (In statements to the police, according to the Japanese media below, one assailant even insinuated that he couldn't believe he had actually killed a foreigner.  Come again?  That's the ultimate in kubetsu plus denial.) Story follows, then a quick comment from me:
//////////////////////////////////////////
The Japan Times, Wednesday, Jan. 18, 2012
Man beaten to death on Osaka street
http://www.japantimes.co.jp/text/nn20120118a8.html
Osaka (Kyodo) — A Nepalese man died Monday after being assaulted on a street in Osaka early Monday by two men and two women, police said Tuesday.
Bishnu Prasad Dhamala, 42, died at a hospital after being attacked in Abeno Ward.
The police said they arrested Hiroki Shiraishi, 21, a tattoo artist, and his acquaintance, Miyoko Shiraishi, 22, at the scene after receiving a report about the assault.
The police are looking into the whereabouts of the other two assailants.
The four and Dhamala are not believed to be acquainted and the police are trying to identify the cause of the incident.
Dhamala came to Japan about 10 years ago and had been working at a restaurant in the city, according to the police.
ends
/////////////////////////////////////////
大阪市ネパール人男性暴行死事件 現場から逃げていた男女2人を東京都内で逮捕
フジテレビ系(FNN) 1月22日(日)13時33分配信, courtesy of Dave Spector
http://headlines.yahoo.co.jp/videonews/fnn?a=20120122-00000775-fnn-soci
大阪市で1月16日、ネパール人の男性が4人組の男女から暴行を受け死亡した事件で、警察は、現場から逃げていた男女2人を東京都内で逮捕した。
殺人の疑いで逮捕されたのは、大阪市西成区の建築工・伊江弘昌(ひろあき)容疑者(21)と、天王寺区の無職・塚本訓子(くにこ)容疑者(21)。
2人は1月16日、阿倍野区の路上で、ネパール人のビシュヌ・プラサド・ダマラさん(42)に暴行を加えて殺害した疑いが持たれていて、事件後、親類を頼って東京都内にいるところを逮捕された。
この事件では、共に暴行を加えた殺人容疑で、自称・彫り師の白石大樹容疑者(21)と、白石 美代子容疑者(22)の2人が、すでに逮捕・送検されている。
調べに対し伊江容疑者は、暴行したことは認めているが、殺意については否認していて、塚本容疑者も、「ほかの3人を止めようとした」と、容疑を否認している。
最終更新:1月22日(日)13時33分
///////////////////////////////////////
See security camera coverage of the assault at this link:
大阪市阿倍野区の路上で16日、ネパール人の男性が4人組の男女に殺害された事件で、逃げていた20代の男女2人が逮捕されました。(テレビ朝日)
http://www.tv-asahi.co.jp/ann/news/web/html/220122002.html
殺人の疑いで逮捕されたのは、大阪市西成区の建築工・伊江弘昌容疑者(21)と天王寺区の無職・塚本訓子容疑者(21)です。2人は今月16日、阿倍野区の路上で、ネパール人のビシュヌ・プラサド・ダマラさん(42)の顔を踏みつけたり、自転車を投げつけたりして殺害した疑いが持たれています。この事件ではすでに、男女2人が殺人の疑いで逮捕されていますが、伊江容疑者、塚本両容疑者は現場から逃走していました。警察は、21日午後、東京都豊島区の路上で2人を発見し、逮捕しました。伊江容疑者は、「外国人を死なせてしまったことが信じられず、親類が住む東京都に逃げた」などと供述していて、「自転車を自分の頭ぐらいの高さまで持ち上げ、顔に投げた」と暴行したことも認めているということです。
ends
///////////////////////////////////////
ネパール人殺害2容疑者、無抵抗 執拗に男性暴行
読売新聞 2012年1月21日
http://osaka.yomiuri.co.jp/e-news/20120121-OYO1T00199.htm?from=main2
大阪市阿倍野区の路上で16日、ネパール人で飲食店経営ビシュヌ・プラサド・ダマラさん(42)が暴行され死亡した事件で、殺人容疑で逮捕された白石大樹(ひろき)(21)、知人の白石美代子(22)両容疑者が大阪府警の調べに「4人で(ダマラさんの)頭を何回もサッカーボールのようにけったり、踏みつけたりした」と供述していることがわかった。2人は殺意を否認しているが、府警は殺意を裏付ける行為と判断。逃走している2人とともに、偶然通りかかったダマラさんに一方的に暴行を加えたとみて調べる。
捜査関係者によると、大樹容疑者らは直前まで近くのバーで4人で酒を飲み、かなり酔っていたという。一方、ダマラさんは経営する料理店の従業員のネパール人男性2人と、従業員宅に向かう途中だった。
現場近くの防犯カメラ映像には男女4人が無抵抗のダマラさんに執拗(しつよう)に暴行を加える姿が映っていた。傷は頭や顔に集中し、死因は外傷性急性脳腫脹(しゅちょう)だった。
従業員2人はけがをしておらず、ダマラさんが逃がしたとみられる。
大樹容疑者らは事件直後にも現場近くで男性3人に言いがかりをつけ、殴りかかっていたという。府警は4人が通行人を手当たり次第に襲ったとみて、ダマラさんを暴行した経緯を詳しく調べる一方、残る2人の行方を追っている。(2012年1月21日 読売新聞)
ends
///////////////////////////////////////
COMMENT: There is little more to be said except that this is hardly an isolated incident. We've already mentioned here the Scott Kang and Matthew Lacey probable homicides ("probable" only because the NPA essentially refuses to acknowledge that they were outright murders, and stonewalls attempts to release further data that would probably prove things conclusively). But go back a bit, and you'll find the Herculano Case, where a 14-year-old Brazilian boy named Herculano Reiko Lukocevicius was similarly beaten to death on October 6, 1997 by a Japanese gang in Komaki, Aichi (information about a book on his case is here); he was afforded much less press coverage (I'm glad the Japanese media is on the ball this time, with far more coverage in Japanese than in English). And of course we cannot leave out the Suraj Case, which is even more insidious since his brutal death was at the hands of officialdom (and may be but the tip of the iceberg, given Immigration's history of ill-treatment of NJ while in detention). And if we stretch the issue even further, how about that recent curious "suicide" of a NJ suspect, accused of murdering two other Taiwanese students, who was somehow allowed to have a knife and sufficient mobility while in NPA custody presumably despite searches?  All curious lapses in standard procedure when a NJ is involved.
In sum, I think it is time to retire the myth that Japan is preternaturally "safe".  After all, public maintenance of this myth not only gets in the way of honest accounting, but also makes nationality an issue, as officialdom publicly states that foreigners commit more crime (and therefore, the logic eventually ensues, shouldn't be here in the first place).  Let's face it:  When properly accounted for, reported, and considered without the bias of nationality either of victim or perp, Japan has its fair share of criminal behavior.
Therefore people should be careful of being the target of basic covetousness, wanton prejudice and scapegoating, or even just random hatred.  After all, Japan has no effective laws to punish the last two (see here and here) if you have the misfortune to be existing while foreign here.  Arudou Debito