Posted by Dr. ARUDOU, Debito on January 30th, 2012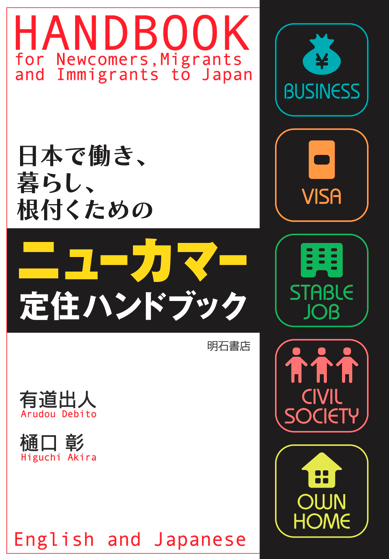 UPDATES ON TWITTER: arudoudebito
DEBITO.ORG PODCASTS on iTunes, subscribe free
Hi Blog.  In line with the current theme of the GOJ targeting NJ, here's some idea of just how ignorant Japanese are of what happens to foreigners in Japan, e.g., Gaijin Card Checks.  Submitted as a comment in November 2010 by Marius, it deserves resurrecting as a separate blog entry today:
This is an excerpt of a variety show called "Manaberu News" (date unknown, sometime in 2010) discussing new laws to catch illegal aliens in Arizona (permanent carrying of ID and criminal penalties if caught not doing so) signed into law in April 2010, which critics have argued increases the probability of racial profiling and wanton detention of suspects.
The show mentions the requirement for foreigners in Arizona to carry ID 24/7, and how they could be arrested for not doing so.  We get gasps all around at how "kibishii" this is.
http://www.dailymotion.com/video/xffp4d_arizona-omg_webcam
COMMENT:  I find this amusing, less because the ditzy Japanese panelists don't seem to realize that once outside of Japan THEY become foreigners, more because nobody there seems to realize (or, for the purposes of balance in this admittedly short segment, have it pointed out) that this practice of random search with criminal penalties is already standard procedure in Japan.  NJ have been profiled this way for at least two generations now, regardless of whether or not they're tourists!
No shock/horror here except for the ignorance.  Most people I've ever talked to in Japan (save for bureaucrats and employers of NJ) even know that there's a Gaijin Card system in existence for tracking and targeting foreigners, not to mention a separate regime for registering (or not registering, as in Juuminhyou) them.
Lack of public awareness of this issue is part of the problem, and it enables the Japanese police, as we have seen on Debito.org, to feel like they can take liberties with their law enforcement as soon as a foreigner is involved.  "Do unto others…" should also entail that regular Japanese folk consider what might happen to them if THEY were foreigners (but as this show demonstrates, for many that is simply pin to konai).  Arudou Debito