Posted by Dr. ARUDOU, Debito on March 3rd, 2012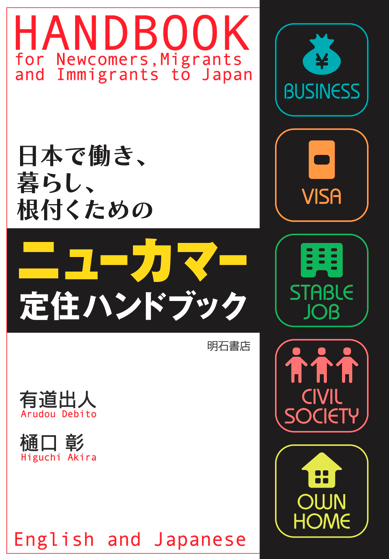 UPDATES ON TWITTER: arudoudebito
DEBITO.ORG PODCASTS on iTunes, subscribe free
Hi Blog.  While doing research two days ago, I ran across this curious footnote in journal article (Levin, Mark, "Essential Commodities and Racial Justice"; Journal of International Law and Politics (NYU, Winter 2001) 33:419, at 500, footnote 288), which tells us a lot of something quite remarkable about how much extra-parliamentary legislative power is invested in Japan's bureaucracy:  The power to strip entire peoples of their Japanese citizenship (despite their colonial contributions and experience, including fighting and dying in the Imperial Army) by fiat.  By kairan, even.  Read on:
////////////////////////////////
288. The involuntary de-naturalization [of hundreds of thousands of Koreans and Taiwanese persons resident in Japan] was accomplished by administrative fiat, interpreting the Nationality Lw under an implicit association with the 1951 Peace Treaty between Japan and the Allied Powers.  "In 1952, nine days before the Peace Treaty came into force, the Director-General of the Civil Affairs Bureau in the Ministry of Justice issued a Circular Notice [an internal government document] to the officials concerned, announcing that all Koreans, including those residing in Japan, were to lose their Japanese nationality." IWASAWA, ["International Law, Human Rights, and Japanese Law" 52, 299 n. 35 (1998)], at 130-31…; see also MORRIS-SUZUKI ["Reinventing Japan: Time, Space, Nation" 11 (1998)], at 190; Foote, ["Japan's 'Foreign Workers' Policy: A View from the United States", 7 Geo. Immigr. L.J. (1993)] at 724-25.  Although Japanese courts, including the Supreme Court, have consistently upheld the legality of this act, Iwasawa persuasively argues that the court rulings were analytically unsound, that Japan's action violated international standards regarding nationality, and that the action was unconstitutional because the act "runs counter to Article 10 of the Constitution, which provides, 'The conditions necessary for being a Japanese national shall be determined by hōritsu [statutes].' The question should have been settled by a statute enacted by the Diet."  See IWASAWA… at 131-34; see also cases [Port, "The Japanese International Law 'Revolution': International Human Rights Law and Its Impact in Japan", Stan. J. Int'l. L. 139 (1991)].  Iwasawa's work is not scholarship from the radical fringes.  Professor Iwasawa belongs to the law faculty at Tokyo University and is one of the leading authorities on international public law in Japan.
////////////////////////////////
This degree of extralegal power — to the point of a simple office memo to disenfranchise for generations an entire minority in Japan — shows just how abusive and capricious Japan's mandarins can be.  And the judiciary will back them up!
Another more recent (and no less capricious) example of this, once again involving a very elderly Zainichi (with implications for denying all foreigners in Japan their right to seikatsu hogo, a basic living allowance), can be found here and here (item 6 in my January Japan Times column).  As a procedural note, look how the judiciary once again tried to correct their mistake in favor of the mandarins again within weeks by reversing a lower court decision supporting the Zainichi plaintiff.  If the plaintiff hadn't stayed alive long enough and taken it to another court, the bureaucrats would have won and there would have been legal standing to deny NJ their welfare payments because it would have been, insultingly, "a form of charity".
Another interesting anecdotal case of bureaucratic attitudes to the laws that should be governing them ("That's just a law," my correspondent claims the bureaucrats said when arbitrarily denying him Permanent Residency under "secret guidelines"), can also be found here.
Be aware.  As evidenced above, the rule of law in Japan is quite weak, especially regarding the control by and the control of Japan's bureaucracy.  This will not be news to any Japanese lawyer, but for laypeople thinking that Japan (and the treatment of NJ) is not in fact governed by anonymous bureaucrats, FYI.  Arudou Debito