mytest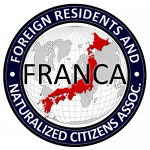 Morning Blog.  Writing this as I wait for the copious amounts of water to take effect on my compact little hangover…
Have spent the weekend in Niseko (courtesy of RidgeRunner development Inc) getting more insight into just how the Australian-led building and skiing boom here is fundamentally changing this small ski town into an international resort area.  Property values are soaring, very nicely designed buildings are going up, multilingual parties are on tap every night… even the Hilton recently opened a hotel here.  More boosterism at http://www.powderlife.com/.
But the reason I dropped by this time (last time I emceed a forum in July 6, talking about the launch of organic farm Takadai Meadows run, again, mostly by NJ, and with speakers Alex Kerr, Bruce Gutlove, and Honma Yasunori) was to play Cricket!
Yes, Cricket, where you find that Baseball training (I played Little League) gets in the way of knowing how to hold the bat and how to catch that undeservedly hard ball (no gloves allowed; I have very bruised fingernails this morning, and am pleased I can type without broken phalanges).  I actually had fun (fielded, bowled my first over and managed to do it with only three wides, and even got four runs after about twenty minutes at bat).  Our pick-up team still managed to beat two teams, one with its own uniforms even (by ONE run at the last bowl–game couldn't have been closer), and they take on the very serious Pakistani team today (which I shall give a miss; I need a Sunday at home for the first time since July).
It's an event with charity auctions and large parties (of course), sponsored by organizations such as Metropolis/Jap@n.Inc/Crisscross, the Hokkaido International School, and various companies and government agencies.  And attended by cricket heroes whose names I've never heard of, of course.  More information at
http://www.ezocricketclub.com/international-cricket-competion/
Again, one of the fruits of multiculturalization.  Who would have thunk I'd have gotten to know why people worldwide enjoy playing Cricket in the backwoods of Hokkaido!  Long may a healthy development of Niseko continue.
Arudou Debito in Niseko