mytest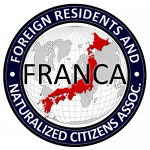 Hi Blog. Here's a post from another friend (anonymized as XYZ) regarding PM Aso's new wheeze: the "teigaku kyuufukin".  Get people more positively predisposed towards the LDP by putting money in their pockets (as in, not to get too technical about it, a bribe). According to NHK, that means anyone over the age of fifteen and under 65 gets 12,000 yen in their pockets, and anyone under 15 and over 65 gets 8000 yen.  Wonderful stimulus package, like the LDP's wheeze some years ago which IIRC gave something like 10,000 yen per household as coupons (which did nothing to boost GDP in the end, and just increased the national debt).  Except that back then, foreigners could not qualify as coupon receivers (as NJ are not, again, officially-registered residents — they're just taxed like residents).
This time around, NHK and others have been debating whether NJ deserve to be bribed (after all, they can't vote; but neither can people under 20 and they qualify).  I guess the fact that any discussion of it is happening is an improvement over the last round of bribes.  But the assumption that NJ don't really count is once again disconcerting.  Read on for XYZ's read.  Arudou Debito in Sapporo
===========================
Hello Debito,
I assume you have been following the news about the LDP's proposals to shower money on Japan, ostensibly as an economic stimulus measure, and doubtless to buy voter sentiment in advance of the Lower House election that must be held by September 2009.
Until recently, the discussion was a typical "bread and circuses" policy of the LDP. However, unlike the 2003 plan that distributed shopping vouchers to all registered residents who met certain conditions, the LDP has started to talk of limiting distributions to permanent resident foreigners. If the handout is an economic policy, this makes no sense, since foreigners as well as Japanese patronize Japanese shops, and a foreigner with Y100 yen in her pocket is as valuable to the shopkeeper as a Japanese with Y100 in his pocket.
Of course, one cannot expect Japan to give every tourist money as they deplane, and Aso's policies may never pass money even to Japanese citizens, but until recently the talk was of distribution to all taxpayers, or households, without a nationality element.
There is one school of thought that suggests that the LDP may actually be trying to court permanent residents in preparation for their being given some kind of vote, but predictably suggesting that foreigners receive even 1 yen brings out the "Japan for the Japanese only" voices that would have been clueless if the Aso administration had just rammed through the legislation and quietly distributed the money to taxpayers.
Presumably, foreign taxpayers who fall short of permanent residence will still be entitled to deductions for housing loans or tax rate reductions.
Here is the only report I could find in print; I heard the report on the television originally. Regards, XYZ, November 6, 2008
http://mainichi.jp/select/seiji/news/20081108ddm002010088000c.html

 自民、公明両党は7日、定額給付金について、支給額を1人当たり1万2000円とし、18歳以下の子供と65歳以上の高齢者には8000円を加算する方向で調整に入った。高額所得者を対象外にする基準額については結論を持ち越した。来週半ばまでにまとめる。
 自民党の園田博之政調会長代理と公明党の山口那津男政調会長が7日、国会内で協議した。公明党は15歳未満と65歳以上に1万円を加算する案を示していたが「高校生を持つ家庭が一番お金がかかる」(山口氏)との判断から加算対象のさらなる拡大を主張。自民党側も「総額2兆円の枠内なら可能」と容認した。永住権を持つなど一定の要件を満たす外国人も支給対象とする方針。法務省によると、永住外国人は約87万人(07年末現在)。一方、窓口となる市町村が所得を把握する必要がない「自己申告方式」を含め、支給方法は引き続き検討する。政府側も、総務省が11日に「生活支援定額給付金実施本部」を設置し、支給方法の具体的な検討を本格化させる。【仙石恭】
毎日新聞 2008年11月8日 東京朝刊
ENDS