mytest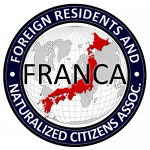 Hi Blog.  Here's a note on a subject that may help people working for American multinational companies.  They have double labor rights/civil rights protections — both American and Japanese.  And apparently the American government links to the civil rights authorities of other countries/unions like Canada and the EU.  More on the EEOC site.  Further, HANDBOOK FOR NEWCOMERS, MIGRANTS, AND IMMIGRANTS has been helping people define their terms and anchor their arguments.  Happy to hear.  Arudou Debito in Sapporo
================================
 
Did you happen to know that U.S. civil rights law (equal employment opportunities, or EEO) applies to U.S. citizens working abroad for U.S. multinational companies?
 
http://www.eeoc.gov/abouteeo/overview_coverage.html
 
under:  "Multinational Employers"
This is a heads up to the expat community.    Very few know that if they are working for the Japanese sub of an American company, and feel they are being discriminated or not given equal opportunities (based on a U.S. understanding of what that is!), they can go to the Equal Employment Opportunities Commission (EEOC) in the US.
EEOC Charge mediation is confidential.
http://www.eeoc.gov/mediate/facts.html
Very few American-parent companies here tell their workers about the EEO coverage.   Basically, Congress wrote the law to hold the American parent liable for the activities of the overseas company that it controls.   So one possible remedy is filing an EEO complaint, which can be done over the internet.  Employers are supposed to tell the employees about these coverages and remedies — it says so in the 1964 act.
One thing that should also be pointed out is that there is a statute of limitations on EEOC charges.    Usually this is 300 days, but in some instances might only be 180 days.    It isn't clear, though, that if the company does not NOTIFY you of the coverage, whether these limitations would apply.  So to be on the safe side, assume 180 days.
There is also a non-retaliation provision:   Form 5 information page states:
 
NOTICE OF NON-RETALIATION REQUIREMENTS
 
"Please notify EEOC or state and local agency where you filed your charge if retaliation is taken against you or others who oppose discrimination or cooperate in any investigation or lawsuit concerning this charge.   Under Section 704(a) of Title VII,  . . . [etc.], it is unlawful for an employer to discriminate against present or former employees or job applicants, for an employment agency to discriminate against anyone, or for a union to discriminate against its members or membership applicants, because they have opposed any practice made unlawful by the statutes, or because they have made a charge, testified, assisted or participated in any manner in an investigation, proceeding, or hearing under the laws . . . "
 
HANDBOOK has been very handy in explaining Japanese labor law, since it is not exactly the subject of substantial English-language literature in other countries or languages.   In addition, letting people around Japan know about the EEO coverage, it helps anyone who is caught in a similar bind.  Japanese labor law investigators don't seem to be all that vigilant when it comes to foreigners — not only language barriers, but also a sense that the foreign person "really isn't supposed to be here" in the first place.
ENDS