mytest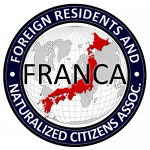 Hi Blog.  Compare and contrast the introduction of fingerprinting (moreover Gaijin Cards) for foreigners in the UK. At least high-profile Britons are protesting it, and the media (the conservative media, even) is giving them a voice. That's more than can be said for Japan last year around November 20, when the J media suppressed the opinion of NJ residents and NGOs when fingerprinting was reintroduced.  Still sad that these ID carding tendencies for foreigners only are spreading.  Arudou Debito in Sapporo
====================================== 
Celebrities like Madonna won't come to Britain because of ID cards
Britain will suffer cultural and economic damage from the introduction of identity cards for foreigners, preventing stars such as Madonna staying in the UK, according to a group of academics and writers.
By Christopher Hope, Whitehall Editor 
Daily Telegraph, Last Updated: 8:20AM GMT 25 Nov 2008
http://www.telegraph.co.uk/news/uknews/3512924/US-celebrities-like-Madonna-wont-come-to-Britain-because-of-ID-cards.html
Courtesy of Sendaiben
From today, anyone from outside the European Union who wants to live and work in the UK for more than six months will have to apply for a compulsory British ID card.
Jacqui Smith, the Home Secretary, wants 90 per cent of foreign residents in Britain to have identity cards by 2014.
To get an ID card, people will have their faces scanned and will have to give 10 fingerprints.
Campaigners fear that this will put off celebrities like American singer Madonna from setting up home here and so damage the cultural life of the nation.
In a letter to The Daily Telegraph, a group including author Philip Pullman, musicians Neil Tennant and Brian Eno, campaigning QC Baroness Kennedy and comedians Mark Thomas and Lucy Porter, warn of the damage to Britain's image abroad.
Footballers, such as Manchester City's £32.5million Brazilian striker Robinho, would also have to carry ID cards if they came to the UK after today.
The letter says: "If this scheme is continued … fewer of the world's leading performers in every field will choose to make their homes here than do now.
"Successful foreigners such as Robinho or Kevin Spacey, and the overseas students who subsidise our universities, have a lot of choice where they study or exercise their talents. Some will decide Britain has become too unfriendly."
The group, which also Liberty director Shami Chakrabarti and singer Crispian Mills, also warns of a steep drop in fee income as foreigners decide that the UK is not a "friendly" country to come to study.
It warns: "If this scheme is continued it will lead to less fee-income and lower international status for our educational institutions.
"British students will have to pay higher tuition to make up, and will have less money to spend with local businesses. 'ID cards for foreigners' is not just a small-minded slogan – Britain will suffer culturally and economically."
Last night Chris Huhne, the Liberal Democrat shadow home secretary, supported the concerns that British cultural life will lose out from the introduction of ID cards.
He said: "Foreign nationals continue to make an enormous contribution to British culture, from the Premier League to the performing arts.
"If these people choose to go elsewhere to places that won't treat them like criminals, this country will be all the poorer for it."
Speaking yesterday ahead of the first ID cards being issued, Miss Smith said: "In time identity cards for foreign nationals will replace paper documents and give employers a safe and secure way of checking a migrant's right to work and study in the UK
"The Australian-style points system will ensure only those we need – and no more – can come here. It is also flexible, allowing us to raise or lower the bar according to the needs of business and taking population trends into account."
ENDS