mytest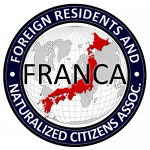 Hi Blog. Spent the afternoon asleep, feeling a bit better, thanks. Not used to being sick (only have gege illnesses once every few years or so), so it was a bit of a shock. Anyway, let me get to the article I meant to blog today:
I mentioned yesterday about how the NJ workers are the first to go in any wave of job cuts (no wonder — very few NJ ever get promotion beyond "temp"-style contract labor, despite working for years at full-time jobs). Now here's an article in the Mainichi about how that's having a negative impact on the NJ community, particularly the education of their children.  Ethnic schools are starting to close as tuition dries up.  What next for the NJ communities, always contributing yet kept as a mere appendage to the "real members" of this society?  Courtesy of Silvio M.
Arudou Debito convalescing.
==================================
Japan's economic woes force Brazilian school to drop out
Mainichi Daily News, December 5, 2008
http://mdn.mainichi.jp/mdnnews/national/archive/news/2008/12/05/20081205p2a00m0na006000c.html


Students at Escola Prof Benedito in Naka-ku, Hamamatsu. (Mainichi)
HAMAMATSU, Shizuoka — A Brazilian school in Hamamatsu, a city with a large population of foreign laborers, will be closing its doors at the end of this month. Escola Prof Benedito fell into financial crisis as the sharp decline in the economy forced many of its students' parents out of factory jobs, leaving them unable to pay tuition.
As of Thursday, Escola Prof Benedito had 30 students between the ages of four and 15. Like most Brazilian schools in Japan, it is unaccredited and receives no public funding from local and national governments, operating on a monthly tuition of approximately 26,000 yen that it collects from each student.
Unpaid tuition began to increase in September when a growing number of parents started experiencing layoffs, and by October, the school had fallen into a serious financial rut. At the end of that month, the school found that 15 of its students — or half the student population — were planning to move back to Brazil or transfer to a less costly public school next year.
Principal Benedito Vilela Garcia, 55, says about his decision to close the school, "I've determined that the situation will be worse next year. Closing the school at the end of December, the same time the Brazilian school year ends, will cause the least trouble for students under the circumstances."
Garcia started the school in his apartment in Hamamatsu in 1996. At its peak in 2002, the school had around 180 students. In 2006, the school purchased and relocated to the five-story building it currently occupies.
"It makes me sad when the children ask me why we're closing." The principal himself is planning to sell the building and return to Brazil with his family next January.
ENDS
=========================
ブラジル人学校:年内で閉鎖…親が失業、月謝払えず 浜松
毎日新聞 2008年12月5日
http://mainichi.jp/select/wadai/news/20081205k0000m040154000c.html
 外国人労働者が多い浜松市で12年の歴史を持つブラジル人学校「エスコーラ・プロフ・ベネジット」が、12月末で閉鎖する。急速な景気悪化で、工場の派遣労働者などとして働く保護者の多くが職を失い、経営難に陥った。【平林由梨】
 4日現在、同校には4歳から15歳の児童・生徒30人が通う。ほとんどのブラジル人学校と同じく無認可で、国や自治体からの公的支援は受けておらず、生徒1人あたり約2万6000円の月謝で運営している。
 解雇される保護者が増えた9月ごろから月謝の滞納が多くなり、10月は深刻な赤字になった。10月下旬、保護者に来年の予定を聞いたところ、半数の15人がブラジルに帰国予定か、学費が安い公立学校への転入を考えていることが分かった。
 ベネジット・ビレラ・ガルシア校長(55)は「来年はもっと悪くなると予想できた。(ブラジルの)学年末を迎える12月末で学校を閉めるのが子供たちに一番迷惑がかからない」と閉鎖を決断した。
 ガルシア校長は96年、浜松市の自宅アパートで学校を始めた。ピークの02年には約180人の児童・生徒を抱えた。06年には、現在地に5階建てビルを買って移転した。
 「子供たちに『なぜやめるの』と聞かれると、悲しくなる」。肩を落とす校長自身も来年1月、ビルを売って家族とブラジルへ帰国するという。
ends