mytest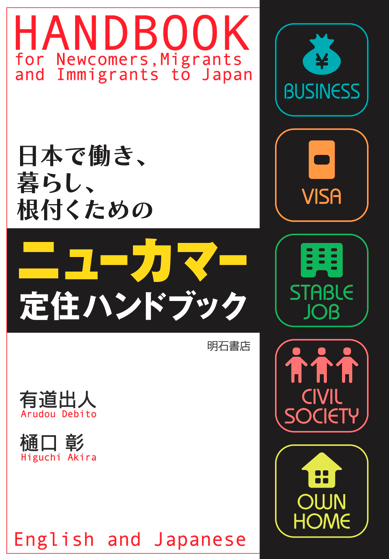 Hi Blog. I thought I'd write today about one of my pet peeves: people substituting ethnicity for skills, and adding to the general public's ignorance about Japan.
What pulled my chain this time: I watched an hourlong Discovery Channel program early last Sunday morning at midnight (a show called "Japan Revealed" in a series entitled "Discovery Atlas"), and on it they had a show full of stereotypes. From where I started watching, we went for a dive amongst some underwater ruins off Yonaguni Island which are purportedly older than the Egyptian Pyramids. Then suddenly we were jerked across the archipelago to attend a series about robots fighting (along with some hooey about how Japanese religion sees souls in everything, therefore Japanese like robots more). Then next we veered into a segment about Ama pearl divers and their dying tradition, and then careened into a bit about some fisherman trying to catch his once-or-twice-a-year big tuna "by tradition" (including "traditional" radar fish tracking, of course; with little time devoted to the majority of thousands of tuna actually brought to Tsukiji by "less traditional methods" — like imports). Then we coasted into a tattoo artist's parlor for a lowdown on how radical one master artist has become by defying tradition — mixing seasons on his Yakuza body canvasses. At this point, I said, "What's next? Geisha?" Yup. We skimmed a few stones over a fan dance, and then concluded how Japan's special appreciation for nature and tradition and modernity makes it a special place (oh, brother).
I wish they'd just stuck with the underwater ruins off Yonaguni (which the show claimed could "rewrite world history"), and stopped retreading the same old hackneyed (and, crucially, unrevealing) images about Japan.
But what really got me revved up were the production values. Every time they had somebody talking in Japanese, the English voiceover came across as Hollywoodesque Ah-so-istic (think Mr Moto, Mr Miyagi, Grasshopper, or a few notches below Tokyo Rose in skill level). Moreover, who was the narrator? Masi Oka, one star of TV show "Heroes", who showed his inability to speak Japanese reflecting even a rudimentary knowledge of Japan (saying words like "YaKUUza" and "Two-ki-ji"). He was hired not only for star power, but also ethnicity. Only Asians can talk about Asia, I guess.
You might be able to justify this kind of casting for comedy or satire, I suppose. Hire a token Asian and you can get away with poking more fun at Asia. But there are limits. People like Gedde Watanabe and Sab Shimono narrated the famous Simpsons' "Mr Sparkle" episode (where Hokkaido soap factories, natch, were prominently featured 😉 ). Fine. But their Japanese was terrible, and I mean lousy (not even "Kitchen-Japanese" level). At least King of the Hill hired native speaker Matsuda Seiko (albeit to say one word: "Dansu!") for their controversial (and, I have to admit, very funny) "Returning Japanese" Tokyo Trip episode. And even taboo-humor South Park shows a lot of moxie (and surprising depth: obviously they were coached both in terms of content and vocals by a native, I think Trey Parker's boyfriend) in their episodes about video games and the marketing of Pokemon ("chinpoko-mon": Love it).
But the Discovery Channel should be held to higher standards, especially if they're doing a documentary to help people somehow "discover" a country in an hour. Instead, the program rankled, as though I was watching a condensed version of equally-irritating "Karate Kid" (indicatively retitled "Besuto Kiddo" for the Japanese market), or, put in a different light, (British) Robin Hood being played by (a very American) Kevin Costner (which caused no end of consternation in the UK). Let's at least have less poetic license in nonfiction, please.
In the interests of full disclosure, I'll give one more inside reason why this irks me: In 1991, as I was about to graduate from grad school, I did a lot of job interviews for American companies (particularly the kitchen-sink importers around San Diego, since at the time that was where I wanted to stay, not work in Los Angeles, Chicago, or the East Coast). Since I was trained in doing business in Japan, and spoke Japanese, I was hopeful that I would be on an equal footing with other job candidates. However, the Nikkei Americans in my classes, some of whom spoke no better (or, in some cases, worse) Japanese than I did, were making the case in their interviews and cover letters that their Asian roots were an asset. "Asians don't like negotiating with foreign faces. Wouldn't you prefer to hire a person with the right face for the job?" wrote one in paraphrase. The (non-Asian) employers bought into it. And I lost out to the Nikkei. So for the record: Japan has no monopoly on racism; it's just a shame that the Americans couldn't see beyond theirs when their "culturally-relativistic" weak spots got manipulated thusly.
I wound up coming back to Japan and getting much better employment in the end, so all's well in retrospect. But I still dislike seeing casters with high public exposure choosing people not according to skill or knowledge level, instead rather whether or not they "look Asian". Ethnicity should not be seen as a skill, or viewed as some kind of ideological conveyer belt into "The Ethnic Mind". It's not. Especially when those people haven't even bothered to learn "The Ethnic Language". That's a personality quirk I have which comes out every now and again, when I see just how much this dynamic contributes to further stereotyping and ignorance towards Japan, videlicet this deeply-flawed Discovery Channel documentary.
Let's have better-informed commentary about cultural issues, shall we, by choosing properly-qualified people? End of rant. Arudou Debito in Sapporo
PS: "Japan Revealed"'s official website at http://dsc.discovery.com/convergence/atlas/japan/japan.html