mytest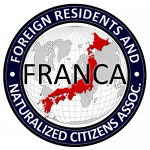 Hi Blog. Here's something that didn't make the English-language news anywhere, as far as Google searches show. Japanese stewardesses are suing Turkish Airlines for unfair treatment and arbitrary termination of contract.  They were also, according to some news reports I saw on Google and TV, angry at other working conditions they felt were substandard, such as lack of changing rooms.  I even saw the headline "discrimination by nationality".  So they formed a union to negotiate with the airline, and then found themselves fired. 
Fine.  But this is definite Shoe on the Other Foot stuff, especially given the conditions that NJ frequently face in the Japanese workplace.  Let's hope this spirit of media understanding rubs off for NJ who might want to sue Japanese companies for the same sort of thing. Arudou Debito in Sapporo
(Text of article below follows, quickly translated by Arudou Debito)
===================================
Dispatch stewardesses sue Turkish Airlines, demand acknowledgment of their status within the company
Sankei Shinbun January 29, 2009
PHOTO CAPTION:  "We want to be directly employed."  So charged Funada Akiko (R), member of the Turkish Airlines Union at a press conference at the Ministry of Health, Labour, and Welfare.
On January 29, 13 Japanese women contract workers under dispatch company "TEI" (Tokyo), who were working as flight attendants for Turkish Airlines, filed suit at Tokyo District Court.  "We were effectively working under the same conditions as if we were directly employed by the airline," they said, and demanded recognition of this status in their contracts from both companies.
The litigants were members of the "Turkish Airlines Union", led by Funada Akiko (34).
According to the lawsuit filed, the women were dispatched from TEI. Nevertheless, they were treated as if they were workers under a contract with Turkish Airlines.  They were given essential training as flight attendants from Turkish Airlines, and had employment time slots as per Turkish Airlines flight plans.   Each fulfilled their duties as a Japanese flight attendant, supervised by the airline.
At the press conference after filing suit, Ms Funada claimed that TEI would issue a notice dated February 28 that Japanese flight attendant contracts would be terminated.  "The contract period would last until June.  We are furious at how one-sided this termination of contract was.  We want to be employed directly as Japanese flight attendants."  
She continued, "There was an invisible division between us and the Turkish flight attendants, in terms of differential treatment and salary.  We want to highlight this as a social problem, so that there won't be any more second- and third-class treatment of staff in the airline industry."
In September 2008, the 13 Japanese flight attendants formed a union of supporters.  They filed for group negotiations with Turkish Airlines to demand direct employment.  However, the airlines still apparently refuses to meet.
A 33-year-old woman who attended the press conference spoke strongly, "If there are no Japanese flight attendants in the airplane, what happens if there's an emergency?  How will Japanese passengers be attended to?"
The Japan branch of Turkish Airlines said in a statement, "We haven't seen the legal brief yet, so we cannot comment at this time."  TEI:  "We haven't received the brief, so we will reserve official comments for now." ENDS
==============================
派遣乗務員、地位確認求め提訴 トルコ航空など相手取り
http://sankei.jp.msn.com/affairs/trial/090129/trl0901292005011-n1.htm

2009.1.29 20:01
 派遣・請負会社「TEI」(東京)の契約社員で、派遣先のトルコ航空の客室乗務員として働く日本人女性13人は29日、「実質的には航空会社から直接雇用の状態で働いていた」などとして、2社に対し雇用契約上の地位確認などを求め、東京地裁に提訴した。
 提訴したのは、「トルコ航空ユニオン」委員長の船田明子さん(34)ら。
 訴状などによると、女性はTEIから派遣されているにもかかわらず、トルコ航空が設けた契約に基づいて労務管理が行われていた。トルコ航空によって乗務に必要な教育訓練も実施され、飛行機の割り振りといった勤務時間も調整して決定。トルコ航空の指揮監督下で、日本人乗務員は各業務をこなしてきたとしている。
 提訴後の会見で、船田さんは、TEIから、契約する日本人客室乗務員全員に、2月28日付での解約予告通知書が届いたことを明らかにした上で、「契約期間は6月まであった。一方的な契約解除には憤りを感じる。日本人客室乗務員を直接雇用してもらいたい」と主張。「トルコ人の客室乗務員と、(給与面など待遇に差があるといった)目に見えない分断線があった。第2、第3の人員整理が航空業界で行われないよう、社会問題化してもらいたい」と訴えた。
 昨年9月、日本人客室乗員員の有志13人がユニオンを結成。トルコ航空に直接雇用などを求める団体交渉を申し入れていた。しかし、会社側は拒否し続けているという。
 会見に出席した別の女性(33)は、「機内から日本人の客室乗務員がいなくなれば、緊急事態の発生時に日本人の客に不安を与えかねない。客室の安全とサービスが落ちかねない」と語気を強めた。
 トルコ航空日本支社は、「訴状も見ておらず、コメントできない」とし、TEIは「訴状が届いておらず、正式なコメントは控えたい」と話している。
ENDS  More at:
http://news.google.co.jp/news?hl=ja&tab=wn&ned=jp&nolr=1&q=トルコ航空&btnG=検索