mytest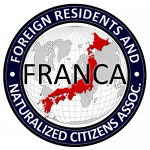 Hi Blog.  For your discussion are the full four pages of the SPA! magazine article on how NJ (rendered "monster gaikokujin", abbreviated to "Monga" to save space) are coming to Japan and doing bad bad things.  Have a read.
A brief synopsis of the article starts (predictably) at Tsukiji, giving the reader a picture of the disruptive behavior of NJ fish-kissers and the like, flitting onwards to onsens (boy, that dead horse never gets tired), then on to "Monga" of monstrous sexual desire, propositioning Maiko as if they were prostitutes (and libidinous Chinese photographing their lap-dancers), drunk black people with video cameras terrifying a chaste Akiba Maid (who wasn't too shy about posing maidly for the article), Koreans fouling hotel refrigerators with kimchee, etc.  Of course, the nationality or the race is always identified and linked with the behavior (we are, after all, talking about breeds of NJ).
Then you turn the page for more detailed case studies of NJ depravity:  An Australian who assaults a taxi driver (the latter just wants to tell the world that "it's not only the evil-looking foreigners that are frightening — even the likes of White people who look like they work for world-class companies will do this").  A Turk who uses his looks and language skills to become a sexual predator.  And a Filipina overstayer who plans to use her feminine wiles to land a life here.  
Two bonus sidebars blame Lonely Planet guidebooks of encouraging NJ "eccentricities" and give you a Binaca Blast of Benjamin Fulford.  Benjamin, safe behind sunglasses, asserts that 1) Caucasians let the natural "effeteness" of the Japanese people go to their head, and that 2) he's being targeted by the yakuza and how Mossad is involved and… er, dunno what this point is doing here.  Holy cow, the shuukanshi got hijacked for Ben's personal agenda!  (BTW, not mentioned is how Ben is now a Japanese citizen.  I guess now he feels qualified to pontificate from the other side of the mirror glasses how "Doing as the Romans do" is universal…)
See for yourself.  Here are scans of the pages (click to expand).  Comment from me follows:
QUICK ANALYSIS FROM DEBITO:  This article is far less "brick through the window" than the "GAIJIN HANZAI" magazine a couple of years back.  It acknowledges the need for NJ to be here, and how they're contributing to the economy (not "laying waste" to Japan as the very cover of GH mag put it).  They even mozaic out the NJ faces.  From the very title, SPA! even mostly avoids the use of the racist word "gaijin" in favor of "gaikokuijn" even as it tries to mint a new epithet.  And it's trying to get at least some voice of the "foreign community" involved (even if it's Benjamin Fulford, who can find a conspiracy in a cup of coffee).  It's an improvement of sorts.
That said, it still tries to sensationalize and decontextualize (where is any real admission that Japanese do these sorts of things too, both domestically and internationally?), and commits, as I keep saying, the unscientific sin of ascribing behavior to nationality, as if nationalities were breeds of dogs with thoroughbred behaviors.  Again, if you're going to do a story on foreign crime (and it should be crime, not just simple faux pas or possible misunderstandings), talk about the act and the individual actor (yes, by name), and don't make the action part of a group effort.  Doing so just foments prejudice.  
But I'm sure the editors of SPA! are plenty sophisticated to know that.  They're just pandering to sell papers.  I'm just glad it's not worse.  Perhaps after all these years I'm getting jaded.  Arudou Debito in Sapporo
ENDS