mytest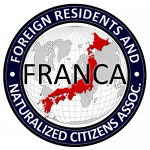 Hi Blog. In a country where NJ are so separated from Japanese that citizenship has been required for residency, the news keeps getting better.
In a country where the bureaucrats are usually the drafters of laws and quasi-law directives (whereas the politicians are more the lobbyists), we have a proposal formally announced by Soumushou (The Ministry of the Interior) that puts NJ on a Juuminhyou Residency Certificate with their Japanese families. Email regarding this arrived yesterday from AM:
======================
Hi Debito, It looks like the details of NJ inclusion in the juuminhyou system have been cemented.
http://www.soumu.go.jp/menu_04/k_houan.html

The link above has some interesting information under the new proposed law titled 住民基本台帳法の一部を改正する法律案. Especially the 概要 part and the 法律案・理由 part.  Excerpt from the former:
For one, it looks like the proper handling of international families is a main goal. So no more need to be a "jijitsujou no setainushi". Also, any change in visa status will be reported directly from immigration, so no need for a trip to city hall.
It looks like this inclusion in the juuminhyou system will happen on the same day the residence card is rolled out. Best Regards, AM
====================
Yes, and how about that jijitsujou setai nushi ("effective head of household", the tenuous status granted to NJ breadwinners if they happen to be breadwinners, and male (females often got rejected, because gimlet-eyed bureaucrats have discretionary powers to doubt that people without the proper gonads could make proper money)).  This status used to be the only way an NJ could be listed with his or her family on the Residency Certificate.
Well, for more than a decade now Debito.org has had copies of a particular "legal clarification" (Seirei 292, in this case) that bureaucrats can make to mint new laws without involving politicians. According to this Seirei, NJ could actually be juuminhyoued if they requested it.  People then downloaded that and forced the gimlets to effectively household head them. So many NJ did it that the gimlets actually created special forms for the procedure. See another email I got yesterday:
====================
Hi Debito: The Juuminhyou request went surprisingly smooth, we didn't even need to hit anybody over the head with a rolled up copy of Seirei 292. 
As a matter of fact, look at this nice form they gave us, which kindly notified us of 2 additional rights we have, so we said "Yes" to all 3 rights:

I think this form, plus the "Juuminhyou for all Residents by 2012" possibility, are both direct results of your activism. Thanks again Debito! 
====================
Quite welcome.  We all played a part in this.  It's only taken 60 years (1952, when NJ first had to register, to 2012) for it to change. But we did it.  
Next up, the Koseki Family Registry issue, where citizenship is again required for proper listing as a spouse and current family member.  
Arudou Debito in Sapporo